Add a Twitter Feed
How to Add a Twitter Feed
Click the Plugins tab on the left.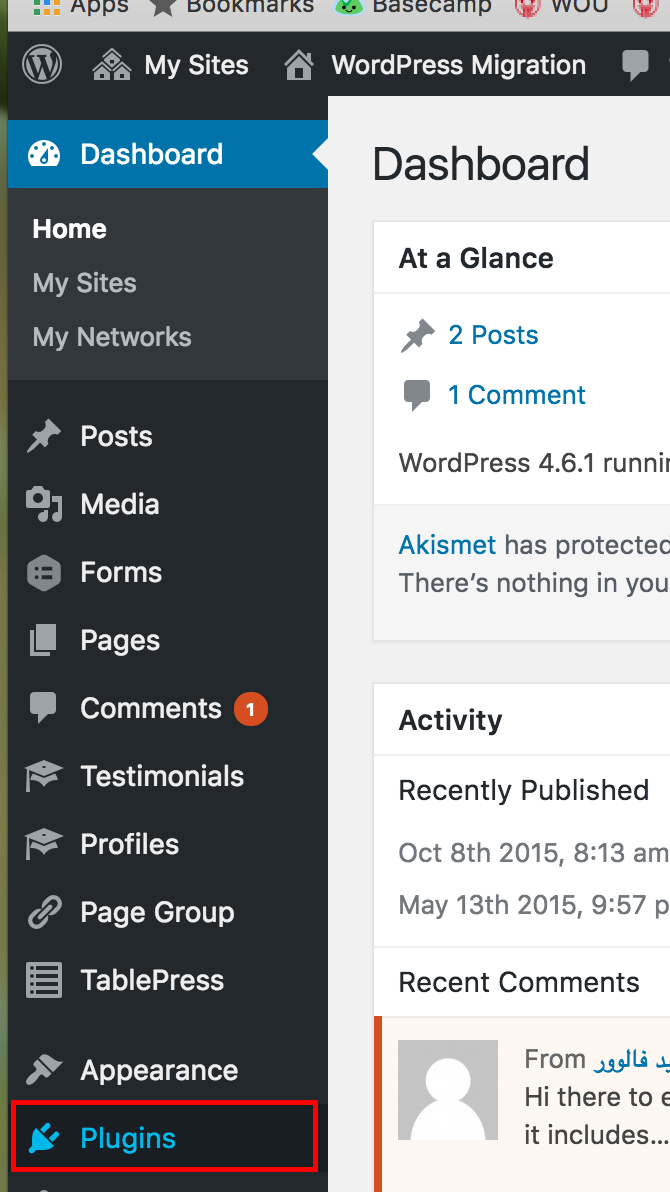 Scroll down to the Easy Twitter Feed Widget and click the Activate link.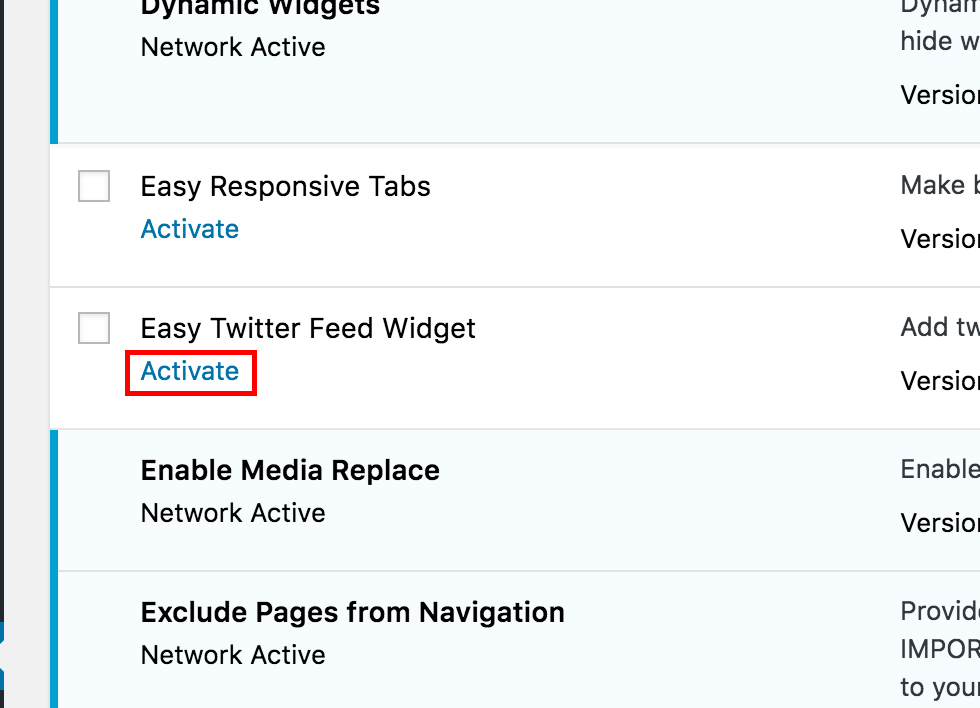 Now go under the Appearance section and click on Widgets.
Click on the Easy Twitter Feed Widget.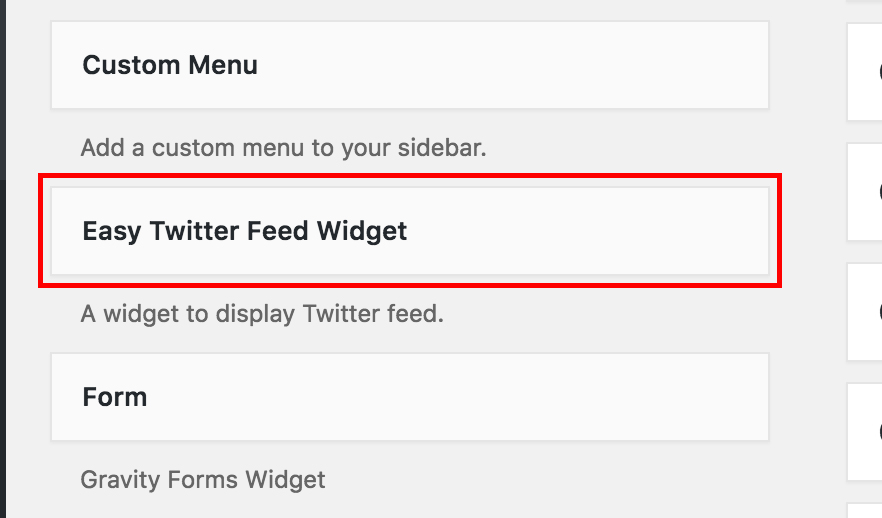 Select the widget area you would like it show up in and then click Add Widget.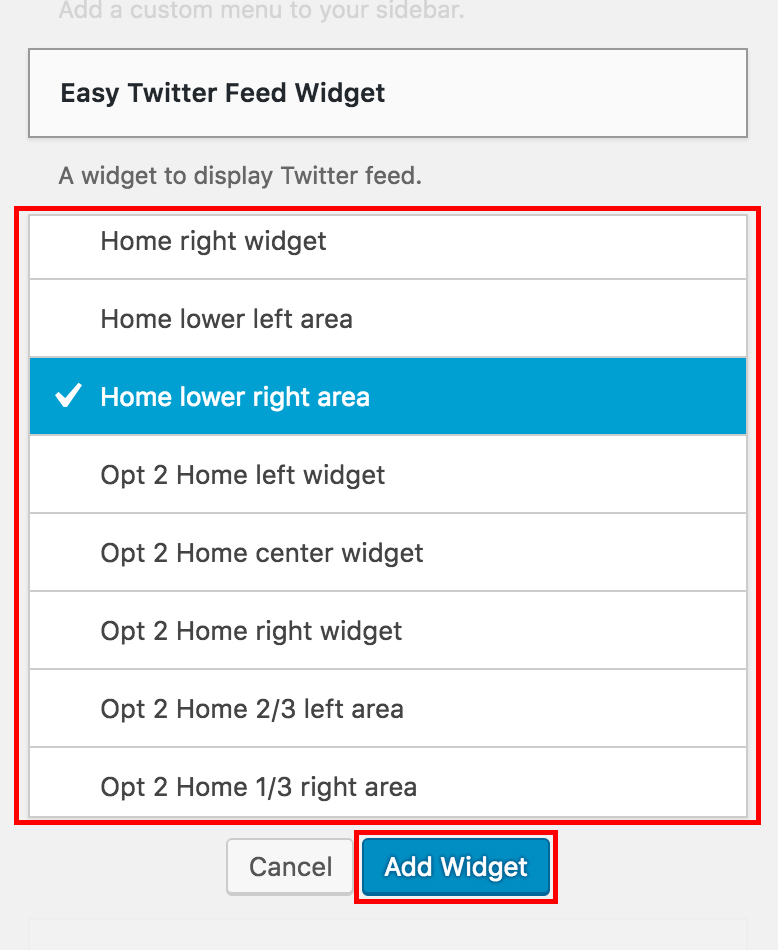 Now delete the Title and leave that box blank. Change your Twitter Screen Name to the one you want to Twitter account you want to display.You have other options in here that you can change if you would like for example the Twitter Widget Width and Twitter Widget Hight. Click Save once you are done and then refresh your homepage and you should now see your Twitter feed.