Create a form
Create the form
To create a form in WordPress select New Forms under the Forms menu on the left.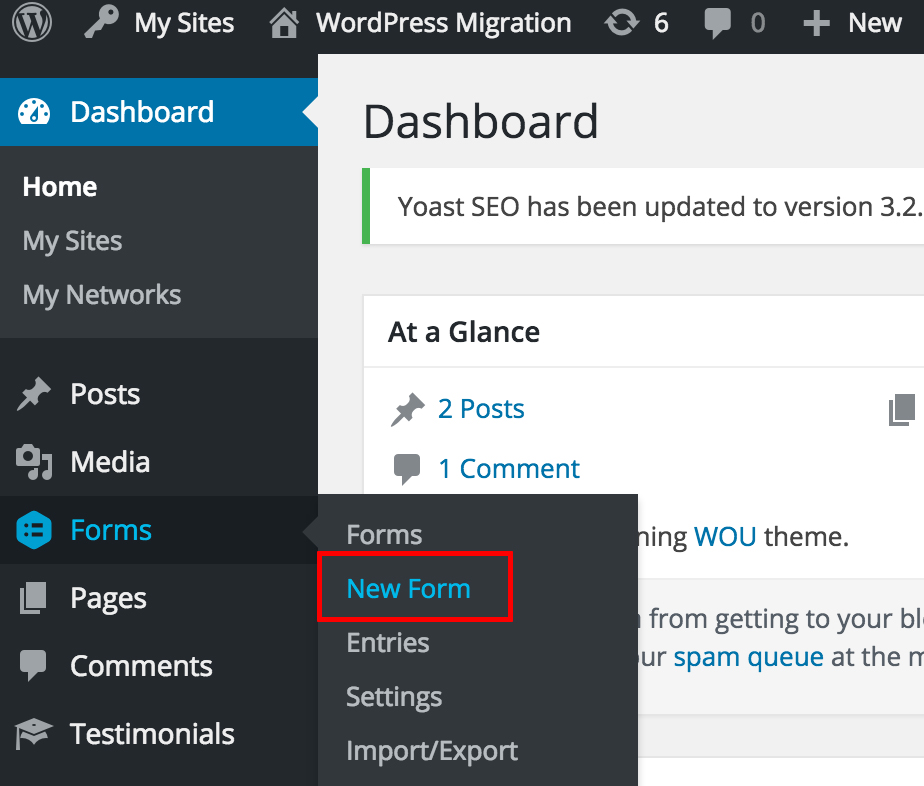 Type in the title you would like for your form in the Form Title box, then click the Create Form button.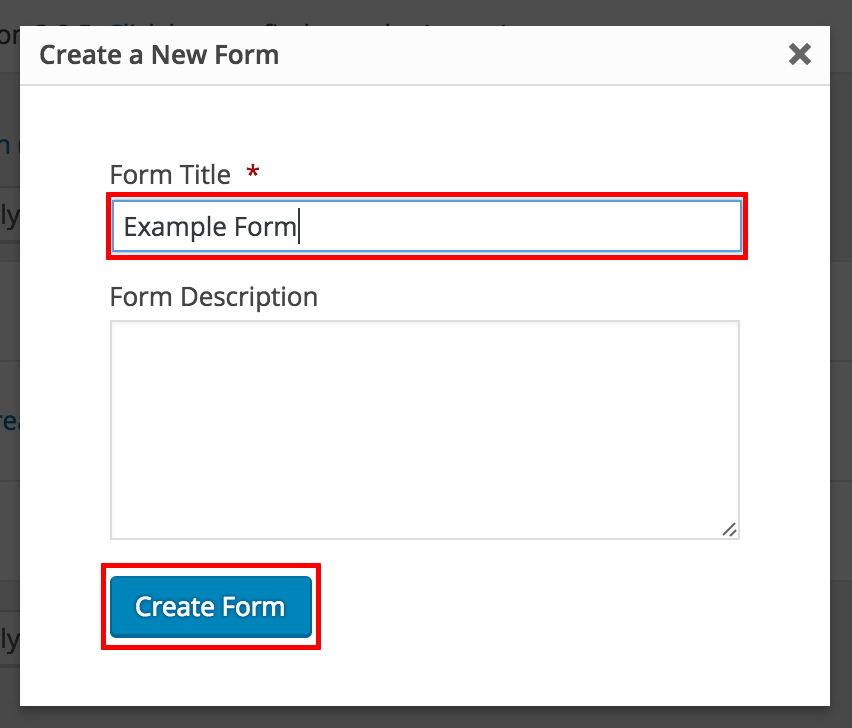 Follow the simple directions on that page to add all the fields you would like your form to have.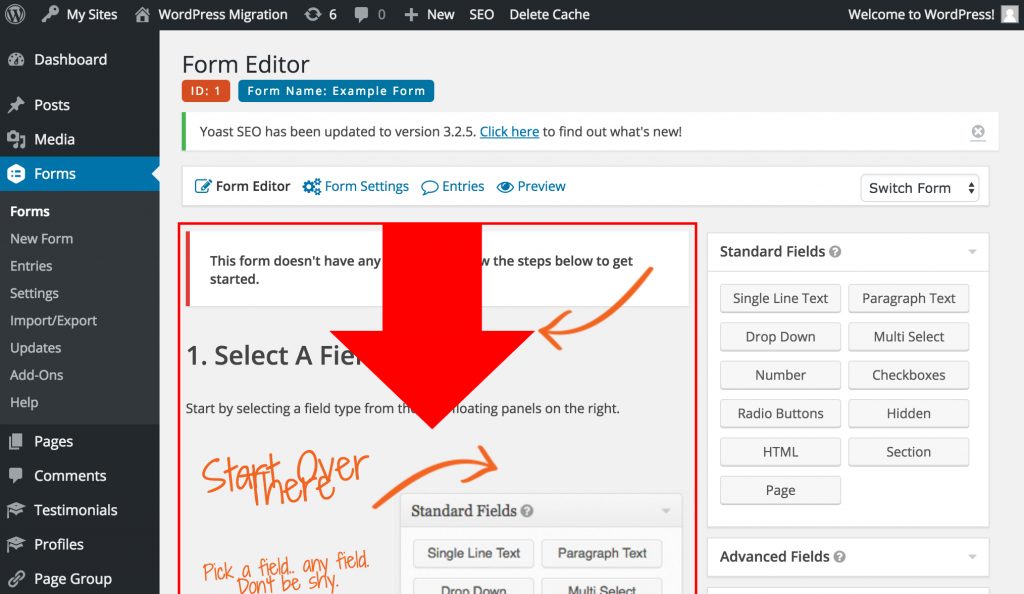 Customize the layout
If you would like to have two fields appear on the same line use these css classes,
gf_right_half
gf_left_half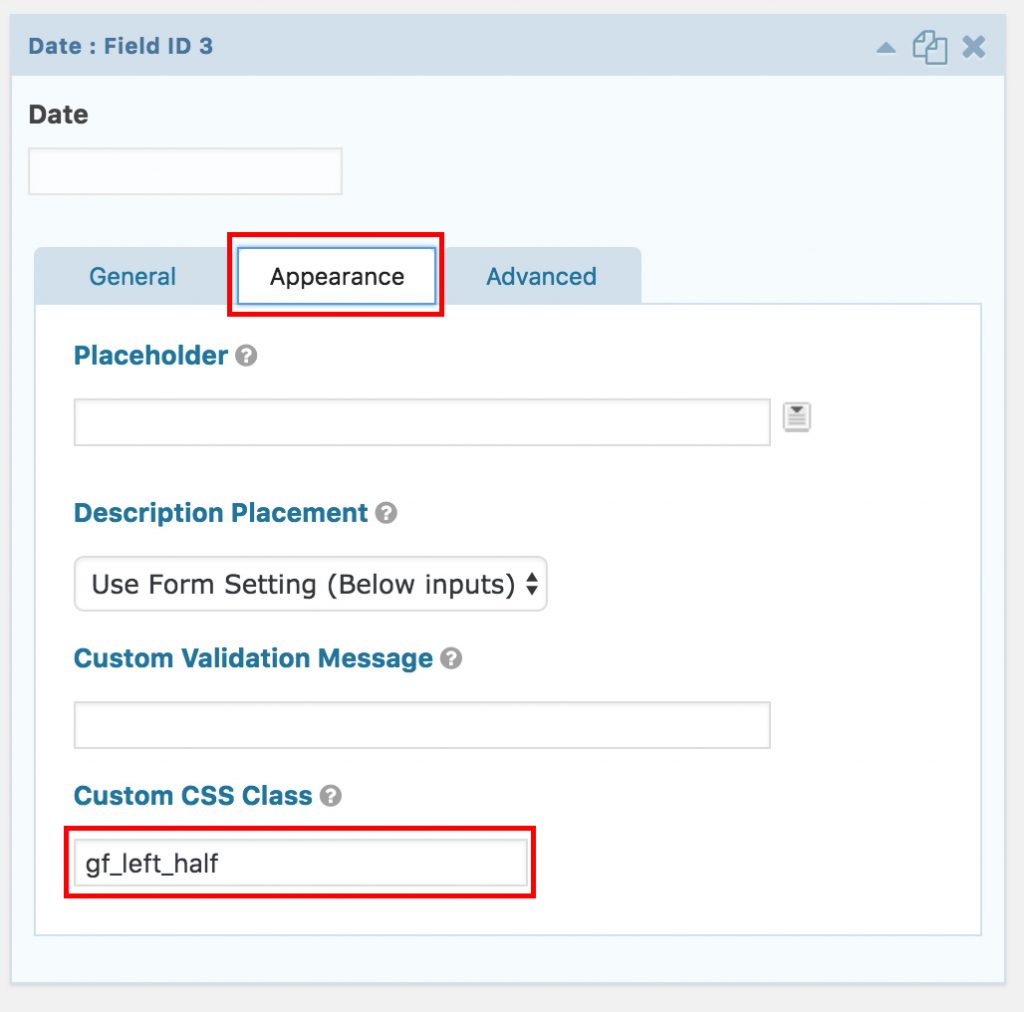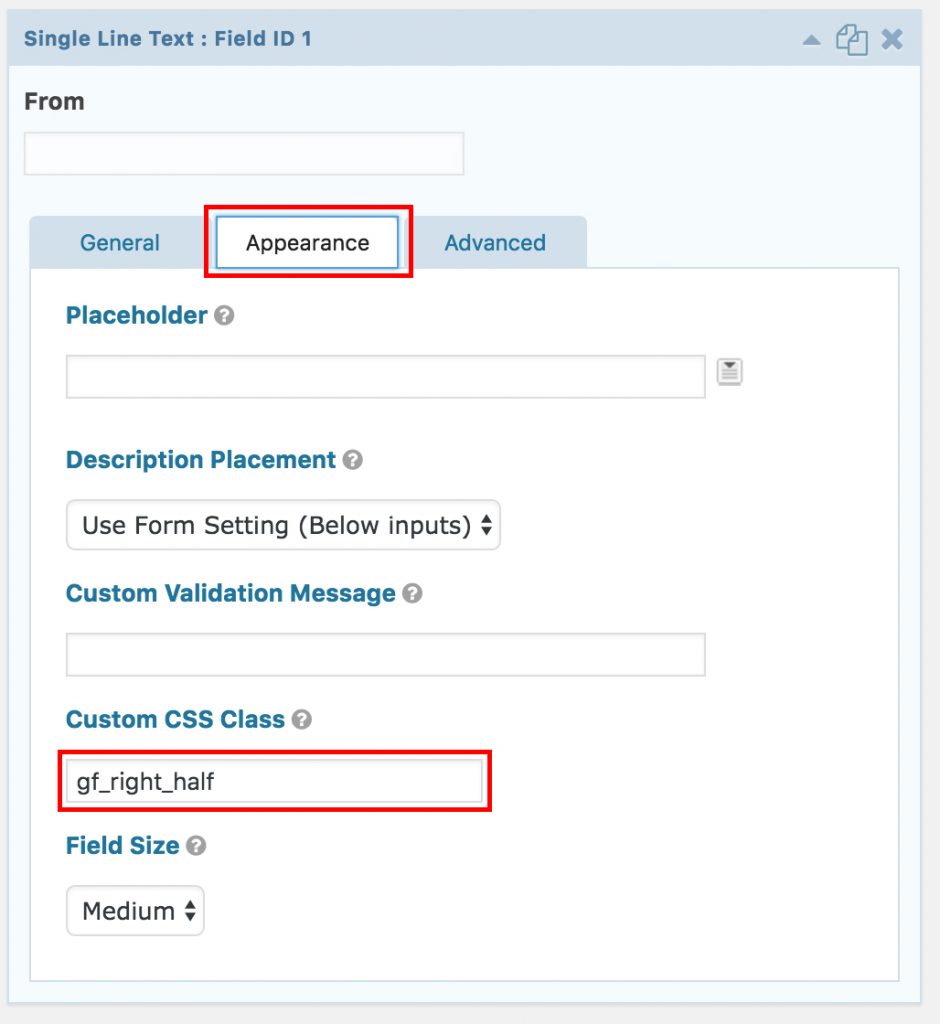 Setup the notifications
Select Notifications under the Form Setting button.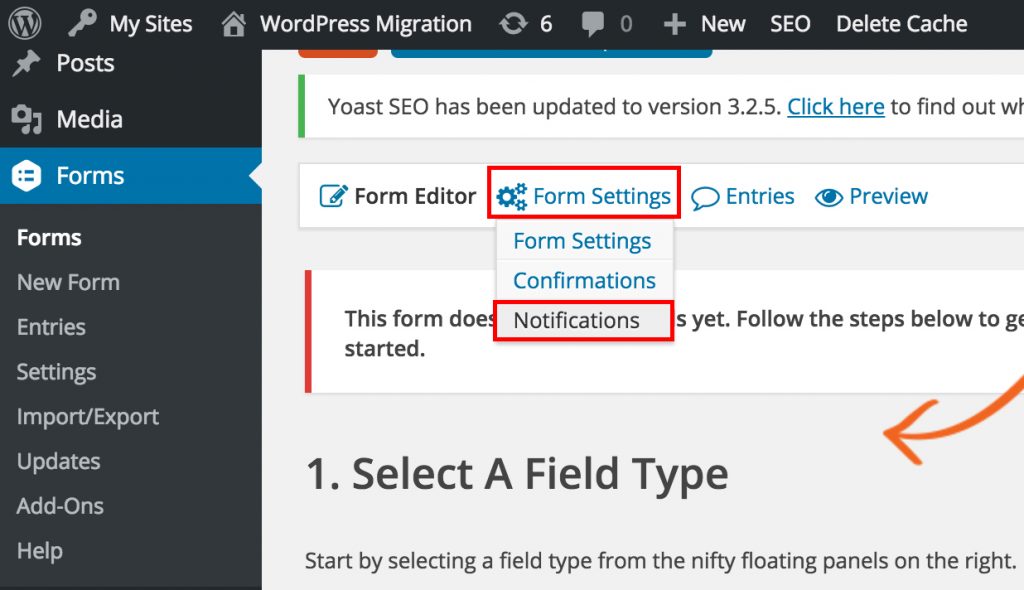 Click on the Admin Notification link.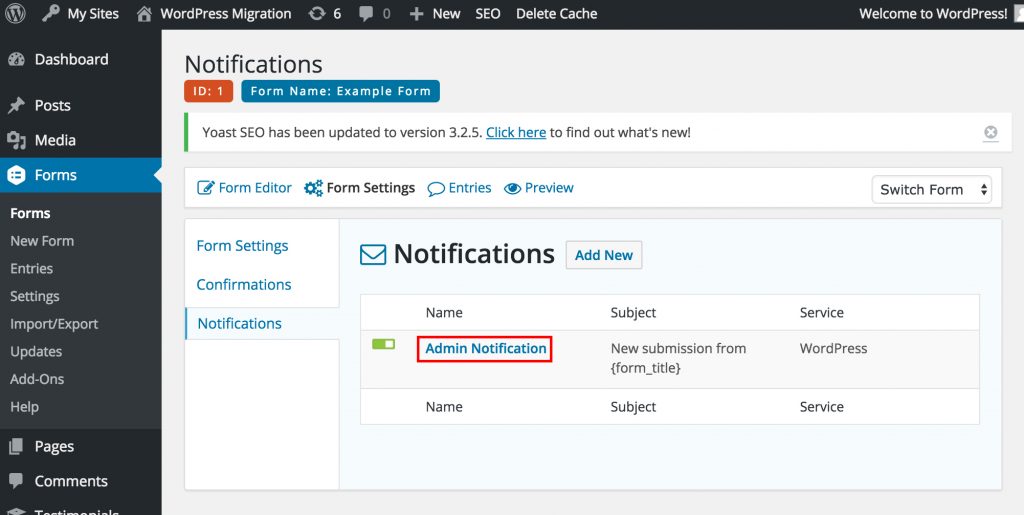 Enter the email you would like to receive these notifications in the Send to Email box.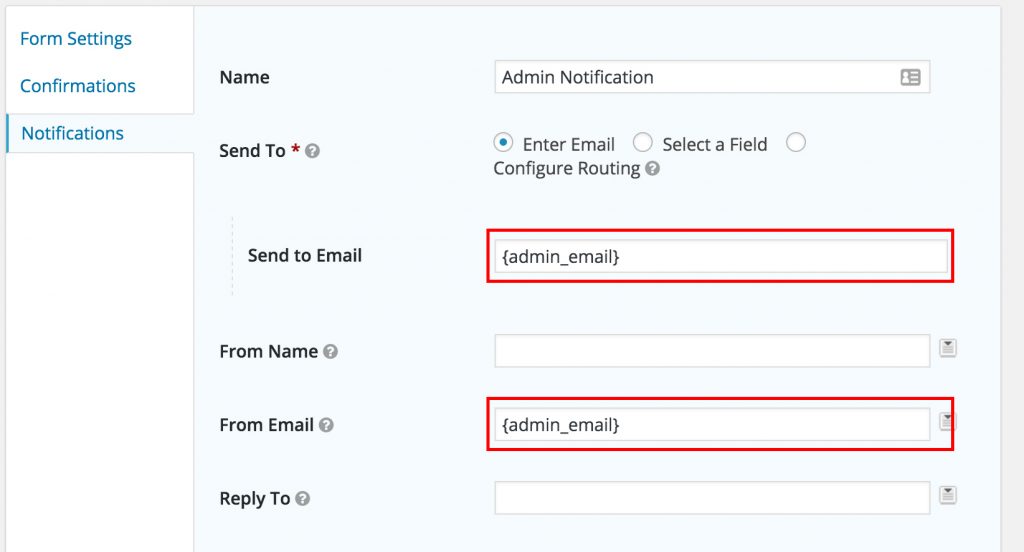 Click the Update Notification button.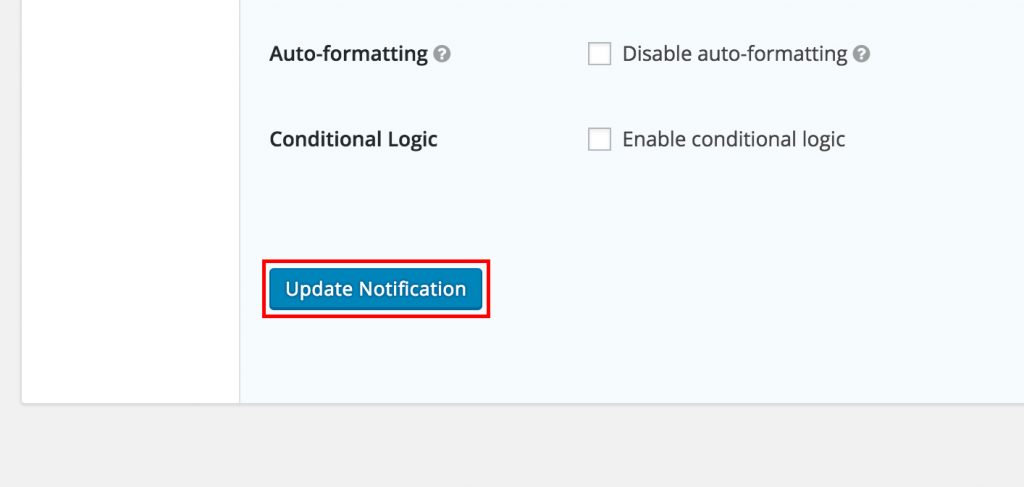 Add form to page
Open the page you would like to add this form to and click the Add Form button.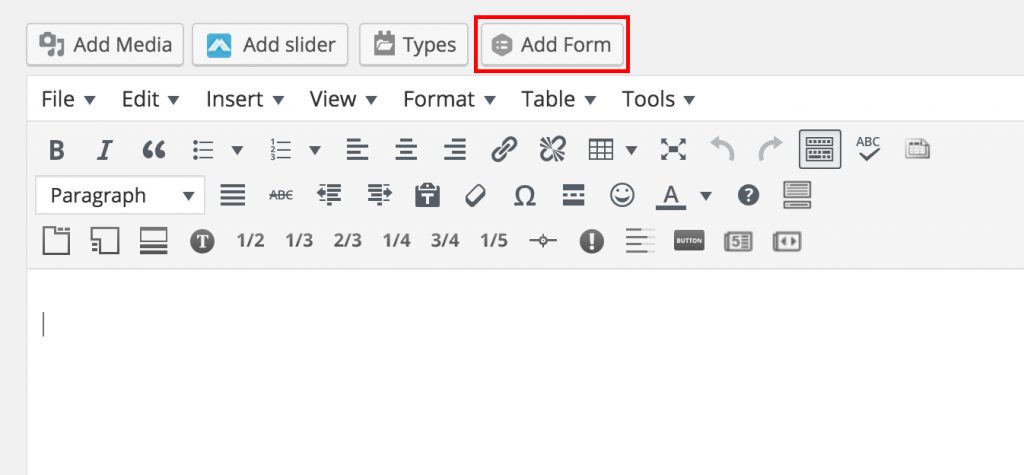 View the Entries that have been submitted
Click on the Entries link from the Forms menu.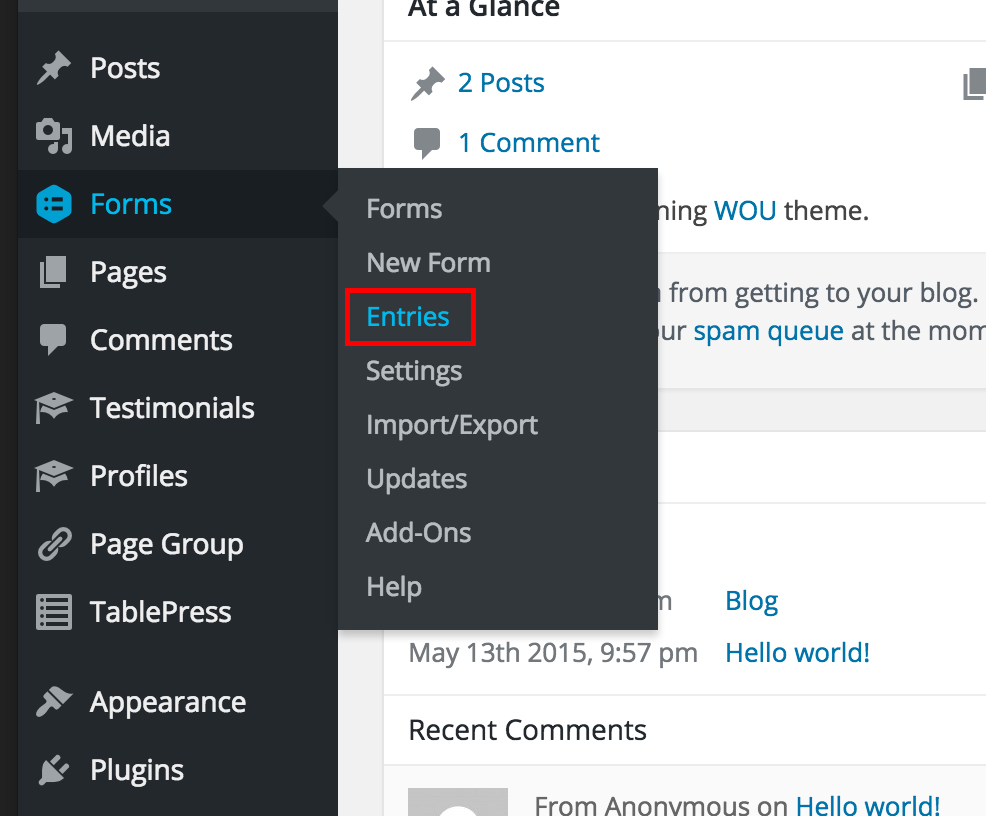 ---
CONTACT US
Danielle Gauntz
503-838-8215
 | or
e-mail:
gauntzd@wou.edu
  |
Location:
 Admin 302