Events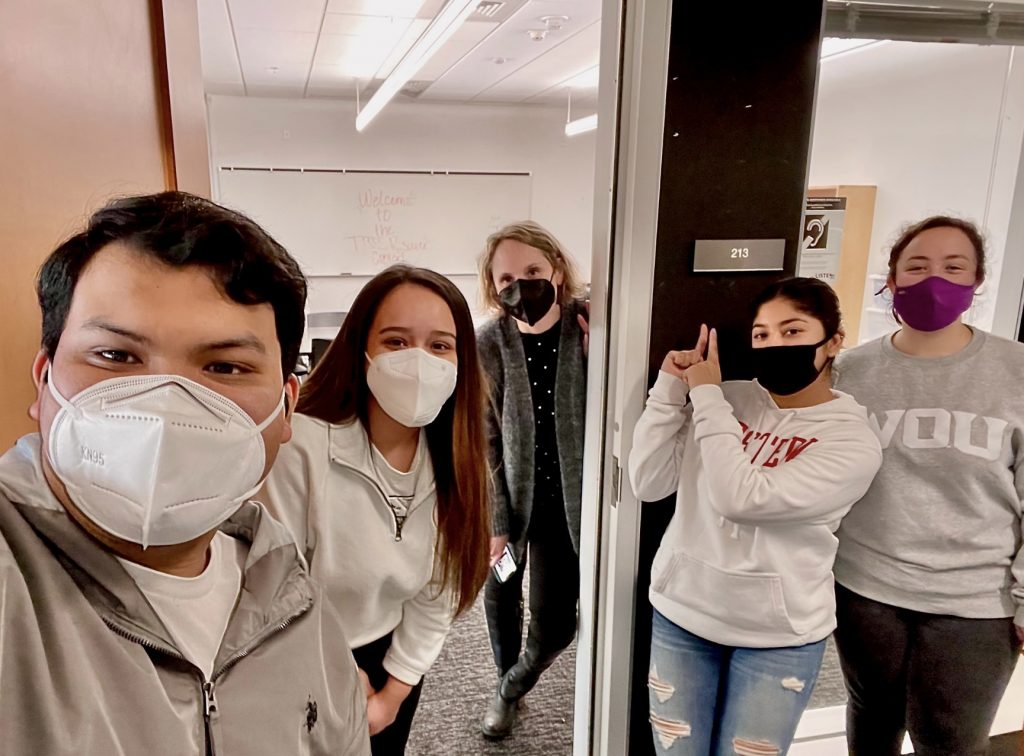 Spring Term 
Happy Spring! Throughout this term, Teacher Preparation Student Support Services (TPSSS) will put on many events and workshops specifically tailored to Education Majors. We are offering lots of opportunities for you to connect with fellow students and prepare for your future. See below for upcoming events! 
Events will be offered in-person in the Richard Woodcock Education Center as well as virtually via Zoom. 
For more information, please contact Jen Koshnick at koshnickj@wou.edu.
If you have a disability that may require an accomodation in order to participate in a Western Oregon University activity, please notify the Office of Disability Services at 503-838-8250 or email ods@wou.edu at least 72 hours in advance. 
Beginning April 5th,

join the TPSSS mentoring staff to learn tips & tricks for your future classroom and connect with other Education Majors. Teacher Tuesdays will take place every week from 4-5 pm in RWEC 204 and also via Zoom (whichever feels most comfortable to you!).
Guests are welcome at Teacher Tuesdays, except for
Zoom-ONLY

events.

Prep for The Real World & Your First Real Job
May 17th, 2022. 4-5 pm via Zoom. Special link will be sent via email.
Zoom-ONLY, $300 giveaway! Only open to TPSSS participants. Come enhance your financial literacy skills!
All About ORELA!
May 31st, 2022. 4-5 pm in RWEC 204 and via Zoom.
Are you planning to take the ORELA over the summer? Join us for tips & tricks and get access to your study.com account! This will be the last Teacher Tuesday of the term.
Looking Ahead
Formerly known as "Summer Bridge" 
Dates: TBD
Destination Western is a two week residential program designed to help students build the skills needed to succeed in college-level writing and math. Participants will take two non-credit courses throughout the two week program in small groups, as well as participate in academic activities, workshops, and social events.
The Purpose of Destination Western:
Make friends and create your WOU community
Stay on campus with other program participants
Meet WOU faculty and staff dedicated to student success
Learn to navigate WOU before the fall term starts
Have access to peer advisors and WOU resources