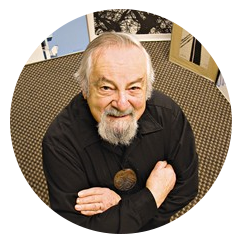 The late Alfred "Fred" Maurice's curiosity and desire to see students succeed inspired him to establish a challenge prize for Western Oregon University students.
A WOU benefactor and honorary faculty member, he created the J. Dolores and Alfred P. Maurice Endowed Challenge Prize, a challenge for undergraduates who complete a year-long project in quest for a $5,000 prize.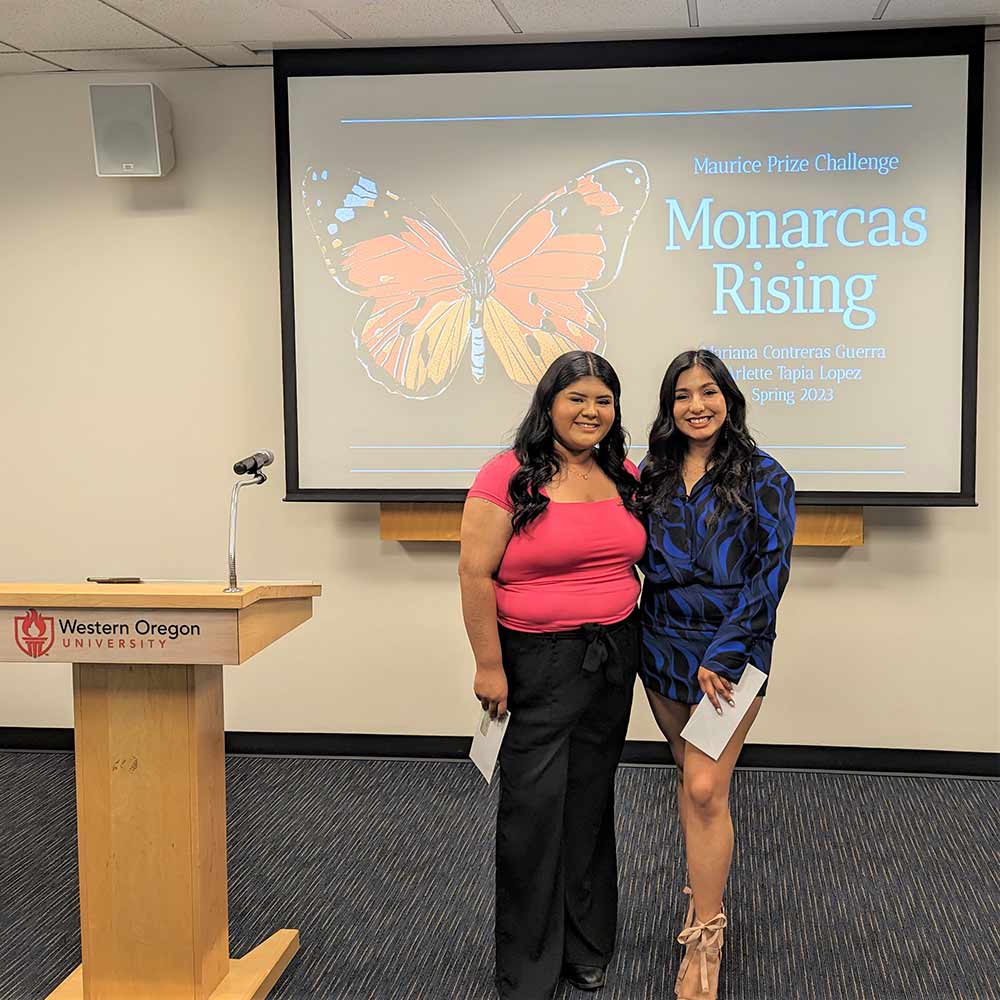 2023 Prize winners
The 2023 Prize winners are Mariana Contreras (right) and Arlette Tapia Lopez (left).  Mariana is a dual psychology and exercise science major and Arlette is majoring in social science with a minor in Spanish. The team produced a documentary entitled "Monarcas Rising" about the special struggles of DACA and undocumented students in college. Both graduated in spring term 2023.
Maurice Undergraduate Initiative $5,000 AWARD
A professor to the last day of his life, Alfred Maurice continues to inspire students even after his passing. He didn't care if students failed trying to find a solution to a problem. Instead, he encouraged students to get out of their comfort zone to learn something.
That was his incentive for creating the challenge for undergraduate students.
Students interested in competing for the prize need to:
Identify a problem that matters to you
Approach problem-solving in a way that demonstrates your creativity, innovation and collaboration with others—even if you don't finish solving the problem
Share what you learned about yourself and your abilities, what you learned about the problem, and what you think your project shows us about your own "art of living"
The $5,000 prize will be given to the individual or team demonstrating the deepest learning and problem-solving strategy.
Interested?
To apply, read the guidelines under the tabs above, and submit an "Intent to Participate" by Dec. 15.
DEADLINE for applications "midnight" December 15, 2023
.