New Students
Welcome to Western! We're glad you decided to join us for your education.
No matter what brought you here, the General Education program is designed to help you succeed with your goals, both here at WOU, and beyond.

Got Questions? We've got Answers!
Check out the Student FAQ page for our most frequently asked questions.
Can't find what you're looking for? Contact the General Education office at gened@wou.edu.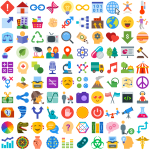 Fall's First Year Seminar Topics are Awesome!
Check out all of the amazing topics available this Fall—here's a small sample:
Play: It's Not Just for Kids
Winning at the Numbers Game
Faster, Bigger, Tougher: Making your Brain Work For You
American Identity Through Pop Culture: Bridging Generational Divides
Registration Planning Tips
First Year Seminars
Students should take these their first year, and we encourage as early as possible. You should plan on adding an FYS to your Fall schedule so you can benefit from this opportunity to begin to build your foundational skills, connect with other students and faculty, and learn more about all the great things WOU has to offer.

Students take both:

FYS 107 (Writing-Focused Seminar)

FYS 207 (Quantitative-Focused Seminar)

FYS can be taken in any order or even in the same term.

Students may select any topic that interests them and fits their schedule for an FYS. View the list of available Fall 2020 topics here: FYS Schedule.

SEP students must take at least one SEP-aligned topic section, and can take both FYS on an SEP-aligned topic section if they choose. SEP aligned topic sections are offered every term in both FYS 107 (Started at the Bottom: Now We're Here) and FYS 207 (Getting Woke to Being Broke).
Foundations
Students should complete their Foundations requirements as early as possible (during their first year is recommended) particularly their Writing and Mathematics requirements to build skills that will serve them well throughout their college career

Foundations: Mathematics

Many majors require math courses as major requirements which students can use to fulfill the General Education requirement.

Any student may also meet their Foundations: Mathematics requirement when they score 61 or higher on the WOU ALEKS Math Assessment in a timed and proctored environment. Students may submit a request for a proctored exam after taking an ALEKS test with an initial practice score of 61 or higher. For more information, go to: https://wou.edu/math/aleks/aleks-gen-ed/
Foundations: Writing

All students must complete or demonstrate proficiency for WR 121 and WR 122.

WR 121 proficiency can be earned with a score of 560-800 on the writing portion of the SAT and/or a score of 21-30 on the writing portion of the ACT.

Students may also request a Writing placement exam to demonstrate proficiency for WR 121 or WR 122. 

https://wou.edu/english/first-year-writing/

  

Foundations: Communication & Language courses include but are not limited to Foreign Language. Students may not "test out" of this requirement with a TOESL or CLEP score as with the previous BA requirement.
Exploring Knowledge
These courses are also meant to be approachable to students early in their college career and may also be taken in the first year.

Students may find an Exploring Knowledge that also meets a major requirement and can use the course to meet both requirements.

The Exploring Knowledge courses present a great opportunity for students to explore content and ideas that interest them.
Integrating Knowledge
We expect that students will take these interdisciplinary courses later in their college careers to build on their work in the Foundations and Exploring Knowledge categories. Some of these courses have a prerequisite that may be met in an earlier General Education category. Students can plan ahead if they like by choosing courses in Foundations or Exploring Knowledge that will prepare them.