General Education Program
Welcome to WOU's General Education Program site!
If you have questions, or would like additional information, please do not hesitate to contact Shaun Huston, Director of General Education. He is available via e-mail (gened@wou.edu) and phone (503-838-8296). His remote "drop-in" Student Hours are Wednesdays 10-11 and Fridays 2-3.
News & Updates
Welcome to Spring 2023!
PS 425 Native American Politics and Policy
Explores the history and current dynamics of Native American politics and public policy. The political and policy elements that all tribes share are considered, as well as the variation among them. The situations and challenges of Oregon tribes receive specific attention.
HE 257 Health Promotion (offered in bilingual Spanish)
The focus of this class will be on developing knowledge and skills that lead to a greater understanding of physical activity, nutrition, and mental health as integrated and essential components to overall health and well-being across the lifespan. Students will learn how to apply evidence-based strategies to optimize their health in the realms of physical activity participation, healthy nutritional habits, and stress management/mental health practices. This class will examine health and well-being using a determinants of health framework. Students will explore physical activity, nutrition, and mental health through an individual, social, and environmental lens as they examine their past, present, and future health behaviors. As a result, students will develop a customized and evidence-based wellness plan guided by individual, social and environmental assessments. This will occur through lecture and experientially-based class sessions.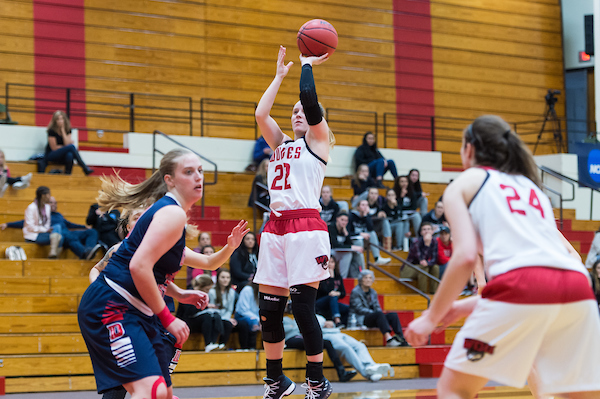 COM 260 Sport and Social Movements
Despite its perception as a benign pastime or profession, sport has long been associated with social and political agitation. In this course, you will learn about social movement studies through the lens of amateur, collegiate and professional sports. Topics include sports and anti-colonialism, Olympic boycott movements, athlete compensation and unionization, Native American mascots, as well as athletes' roles in promoting movements for racial, gender, and LGBTQI justice.
Our Mission
General Education is a crucial component of the learning experience at Western Oregon University, providing students with fundamental skills for lifelong learning. Students apply, communicate, and integrate ideas from a variety of disciplines. They gain abilities to think and act critically as citizens of a complex and ever-changing world. The curriculum empowers students to pursue diverse interests and perform varying roles in their personal, social, and professional lives.
Learning Outcomes:
1. Put into practice different and varied forms of knowledge, inquiry, and expression that frame academic and applied learning. (Intellectual foundations and breadth of exposure)
2. Demonstrate the ability to evaluate information and develop well-reasoned and evidence-based conclusions. (Critical thinking)
3. Articulate the challenges, responsibilities, and privileges of belonging in a complex, diverse, interconnected world. (Citizenship)
4. Integrate knowledge, perspectives, and strategies across disciplines to answer questions and solve problems. (Multidisciplinary learning)
General Education Support Staff
GENERAL EDUCATION CONTACT
Phone: 503-838-8296 | E-mail: gened@wou.edu