Behavioral Sciences
Mission Statement
Our mission is to create lifelong learners utilizing the scientist-practitioner model. Students gain competence in accessing, evaluating, and integrating sources of knowledge within their field. Graduates of our program will understand the scientific foundations of their discipline and the core knowledge/concepts in the field.
Programs in the division provide opportunities for professional development, service to the community, and practicum experiences in preparation for graduate study and/or work in a variety of fields. Graduates will be able to apply such knowledge and skills in a manner consistent with an understanding of professional standards of ethical behavior. They will be prepared to interact effectively with others, and resolve issues that face us as a society, a nation and a world.
Psychology
Psychology is the study of the mind and behavior, so an understanding of the field can be applied to a broad range of career fields.  Once you've learned to explain thought, emotion and behavior, you'll be able to provide valuable insights for the benefit of your employer.  Or, you'll be poised to continue your education in fields such as social work, clinical counseling, law, business, medicine and many more.  
Psychology Degree Options
Gerontology: Aging & Older Adulthood
As the global population grows older, there is an acute need for trained professionals who can work in numerous fields related to gerontology such as health care, social services, and long-term care. That's where you come in if you choose

 to join our program!

  WOU's program is nationally recognized, and graduates often have jobs lined up before they leave campus.  If you enjoy working with and supporting older adults and their families, consider the field of gerontology.
Hands-On Learning Opportunities
Gain Real-World Experience
Behavioral Sciences students have a number of opportunities to engage in  practicum experiences. Students who complete practicums are more likely to develop workplace skills, network with professionals, and secure jobs after graduation.
Teaching  and Research Assistantships
Work side-by-side with faculty by becoming a teaching assistant or by joining them in a research project as a research assistant.
Dig Deeper
Have a meaningful impact and engage with members of the community by participating in one of several mentoring opportunities Behavioral Sciences has available.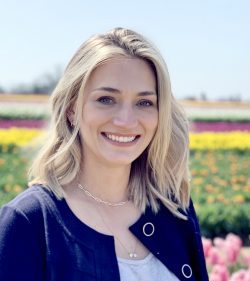 Jaime Cloud
Department Head, Psychological Sciences
"We in Psychology are dedicated to delivering high quality, personalized instruction to students in online, hybrid, and in-person formats. Our program offers courses across a wide variety of content areas (e.g., developmental psychology, clinical/counseling psychology) and unique experiences, such as being a research assistant or a mentor to middle-school children. I particularly enjoy speaking with students about graduate study in psychology, so please send any such questions my way. I look forward to meeting you!"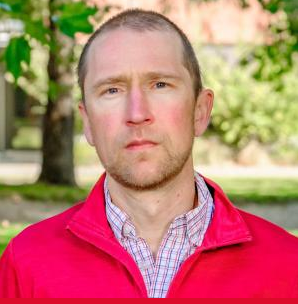 Ethan McMahan
Division Chair, Behavioral Sciences
"Welcome to the Behavioral Sciences Division! We offer a number of different programs in both Psychology and Gerontology that can help you achieve your academic and occupational aspirations.  We offer courses in several modalities, including online, in-person, and hybrid options, thus allowing you to complete our programs in a manner that best fits your life conditions and schedule. Please take a look at the descriptions of our programs on this website for more information. And, don't hesitate to reach out to me with additional questions!"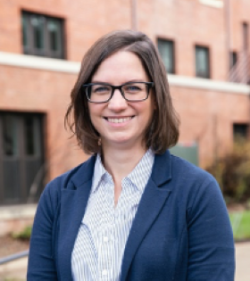 Melissa Cannon
Department Head, Gerontology: Aging & Older Adulthood
"The future looks bright for those who want to work with older adults and their families! Our Gerontology: Aging and Older Adulthood program focuses on the social, psychological, and biological aspects of aging and our program options provide a great foundation for finding work after graduation or for graduate school applications focusing on geriatric health care fields. We are happy to talk with you more about our strong curriculum and the career pathways that await our graduates."
Additional Questions?
We are glad to help!
Please contact the Behavioral Sciences Office.