Welcome!
We in Psychology are dedicated to delivering high quality, personalized instruction to students in online, hybrid and in-person formats.  Our program offers courses across a wide variety of content areas, including behavioral neuroscience, developmental psychology, evolutionary psychology, industrial/organizational psychology, and clinical/counseling psychology.  We are especially proud to offer the unique experiences of being a teaching assistant, research assistant, peer advisor to fellow psychology students, or a mentor to middle-school children.  We also have a thriving practicum program.  Whatever the next exciting chapter in your life may be – graduate school or a new career – we'll help prepare you for what lies ahead.
We are eager to show you all our Department has to offer.  I hope you'll agree that our curriculum engages your intellectual passions and paves a path toward your future career.
Dr. Jaime Cloud
Department Head 
opportunities
Faculty/Student Research
Psi Chi
Practicum
Teaching Assistantships
Graduate School Preparation
The Psychology Peer Advising Center offers free academic advising to anyone interested in psychology.  They can help students with
Schedule Planning
Understanding DegreeTracks
General Advice about Courses
Career & Graduate School Information
What can I do with a Degree in Psychology?
The question really is not what can you do with a degree in psychology, but what do you want to do with your psychology degree?  Our psychology major provides students with a solid foundation to prepare them for rewarding careers in many different areas, including business, human services, counseling, social work, education and health care.  The fundamentals you learn with a Psychology degree can be applied to almost any field.
Our graduates have found rewarding careers in research, education, academia, human resources, counseling, or have gone on to successfully complete competitive graduate programs in psychology and other related disciplines.
Career Counselor
Victims Advocate
Psychiatric Technician
Human Resources Specialist
Occupational Therapist
School Counselor
Marriage and Family Therapist
State or County Health Departments
Legal Offices
Human Resources
Mental Health Organizations
Schools and Universities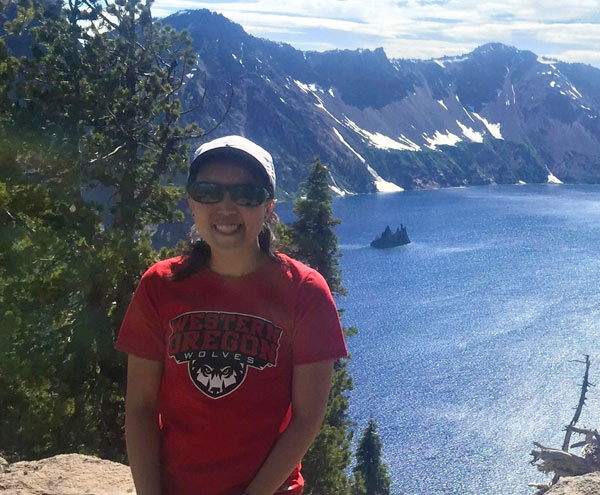 Dr. Alicia Ibaraki
Assistant Professor, Psychology
I am a clinical psychologist who teaches classes that are experiential in nature and focus on developing helping skills and empathy related to mental health issues. I also co-lead the Culture, Resilience, Equity, and Well-Being (CREW) lab along with Dr. Espino-Perez. We share an interest in issues regarding psychological health, physical health, equity, and resilience among racial/ethnic minorities. We also subscribe to the idea that science is best when conducted collectively, or with a CREW.
Dr. Tracy Powell
NTT Assistant Professor, Psychology
I am an educational psychologist by degree and teach classes primarily focused in the area of
Forensic Psychology. My interests pertain to appropriate and effective use of psychological
science in legal and courtroom applications. My volunteer work with Oregon Judicial
Department's Child Welfare/Child Dependency and more recently, Marion County's Citizen
Review Police Board fuel my passion and understanding in these areas. My writing examines phenomenology as applied to psychological well-being and adaptive functioning.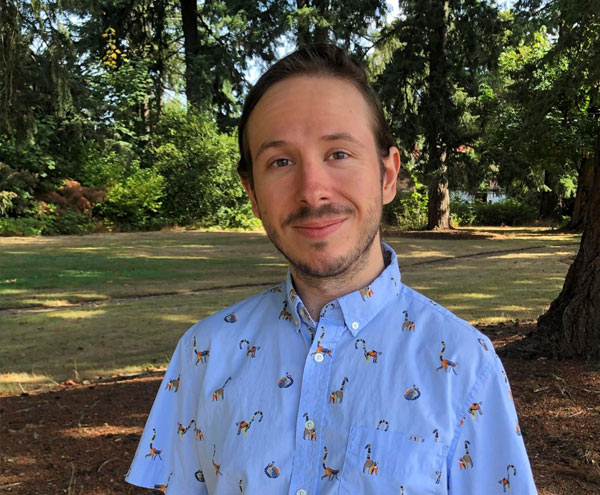 Dr. Jay Schwartz
Assistant Professor, Psychology
Of all the topics in psychology, I am most interested in animal behavior: what's going on in animals' minds and why do they do what they do. My research focuses on vocal communication, emotion, and evolution in humans and animals. My biggest teaching focus is on helping students build critical and scientific thinking skills that will continue to be useful throughout college and beyond.
Additional Questions?
We are glad to help!
Please contact the Behavioral Sciences Office.
Contact:
Behavioral Sciences Office
Phone: 503-838-8344
Email: behavioralsciences@wou.edu
In-Person Office Hours: Mondays, 8:00am-12:00pm; Tuesdays, 12:30pm-4:30pm, Wednesdays, 8:00am-4:30pm, Thursdays, 12:30pm-4:30pm, Fridays 8:00am-4:30pm
Available via phone or email Monday - Friday, 8:00 am - 4:30 pm