Cultural Competency Training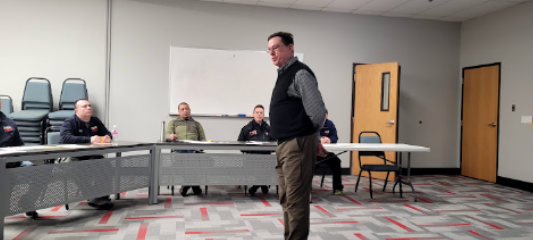 Facilitator: Greg Willeford
Greg Willeford, faculty of Criminal Justice Sciences Division and WRCJRC providing cultural competency training to the Polk County Fire District staff.  This training meets newly required certification and continuing education requirements for public safety personnel in Oregon.  The course is a highly interactive learning experience focusing on introducing participants to the basics of cultural competency.  The WRCJRC offers both online and face-to-face cultural competency professional development training tailored to meet the scheduling and training needs of public and private organizations.

The Cultural Competency Training will be offered this summer (June – July) for Padington's Pizza all staff in-house training and at Vick Building.
One of our graduate students, Cal Blevens presented in a paper session with Dr. Sakiyama at the annual meeting for the American Society of Criminology in 2022. The presentation entitled, Repeated Cross-Sectional Survey's on Law Enforcement Officers' Attitudinal hangs in Oregon, examined the police officers' attitudinal change over a 10-year span (2011 v. 2021) on various cotemporary law enforcement issues and practices in Oregon. More specifically, the present study investigates the changes over time in officers' perceptions and involvement in community-oriented policing and its interrelationship between agency type, ranking, and other demographic factors.
Cal indicated the first exposure to an academic conference as the following:
"The whole experience was incredible. There were presentations that took place all day so you could just wake up and go from one presentation to another. While giving my own presentation was nerve wracking, it was a great experience not only analyzing the data and making the presentation itself, but also speaking in front of a room of criminal justice professionals and graduate level students. Along with all the great presentations I listened to, the people I met were passionate about the criminal justice system and incredibly nice. Going to ASC was a great experience for learning how to give professional presentations, and listening to a lot of other presentations. It was an incredible experience I will never forget."
Journal of Restoration, Rehabilitation, and Reentry (R3)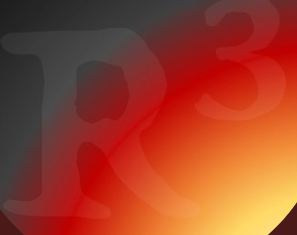 Editor-in-Chief: Dr. Taryn VanderPyl
Editors: Dr. Miyuki Arimoto, Dr. Mari Sakiyama, Dr. Omar Melchor Ayala
The Journal of Restoration, Rehabilitation, and Reentry (R3) is currently active!
Learn more here:
https://digitalcommons.wou.edu/jr3/
Polk County Community Corrections Grant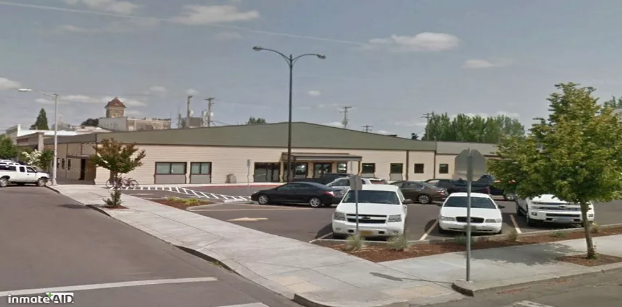 Principal Investigator: Dr. Vivian Aseye Djokotoe
Lead Researcher: Dr. Omar Melchor Ayala
Polk County Community Corrections provided us with two large data sets on their Mental Health Court and their Drug Court Programs for the purpose of evaluation. The agency's goal is to understand this data in terms of demographics, retention patterns, and factors that may be correlated with program outcomes and recidivism patterns post-program. Additionally, the agency is interested in other correlations between data points that would assist in driving program modifications for positive outcomes, and consultation on additional outcomes that may be of benefit to PCCC in evaluating identified programs. We will provide a formal Research Report and present the results to PCCC later this year.
Benton County Sheriff's Grant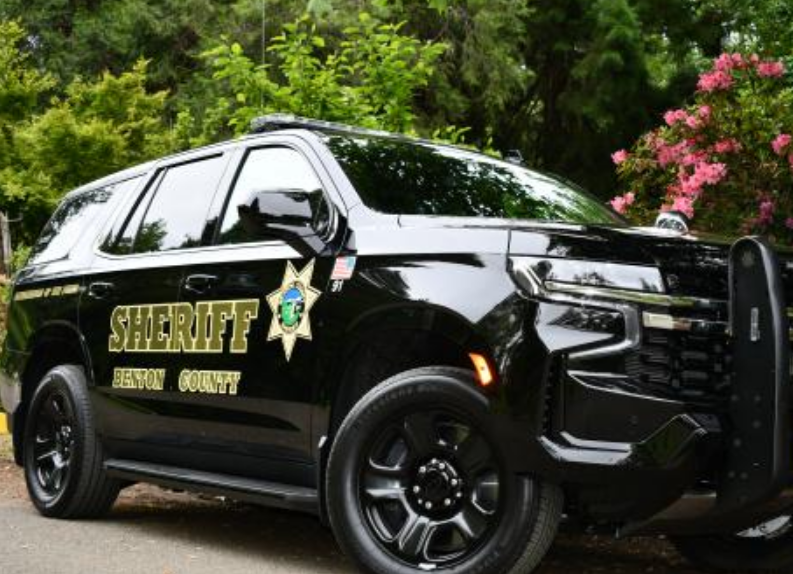 Principal Investigator: Dr. Mari Sakiyama
Co-Researchers: Dr. Omar Melchor Ayala, Dr. Miyuki Arimoto
Following the successful implementation of this grant, Benton County has reached out indicating that they would like to continue working with us in their new release program.