Cultural Competency Education & Training for the Public Service
A Justice, Equity, Diversity, and Inclusion (JEDI) Initiative of Western Restorative and Criminal Justice Research Center.
This Cultural Competency Program (CCP) provides 25 class hours of live research-based instruction over 6 weeks (12 hours live interactive learning sessions; 13 hours (minimum) offline experiential homework assignments). The program teaches you how to develop your cultural competence and become effective in interacting across cultures in our richly diverse world.
Upon successful participation in the course, you will receive a certificate of completion. Academic credit is available. 
What Will You Gain from This Program?
The CCP is a journey toward heightened cultural self-awareness. This journey teaches you how to develop your cultural competency so you can effective interact, communicate, and influence across cultures. The benefits of heightened self-awareness go beyond developing your cultural competence; they extend to many aspects of your life and will make it easier for you to engage with those having a different cultural background than yours. 
The 6-week interactive program:
deepens your cultural self-awareness and understanding of bias, prejudice, discrimination, race, and racism
enhances your ability to discuss and confront bias, prejudice, and racism
offers a fact-based understanding of race and racism in America
educates how to use your character strengths as a foundation for continued development as a culturally competent person
Who Should Take This Program?
Any person who wants to become culturally competent and increase their capacity of interacting effectively across cultures in an increasingly diverse world. The CCP is for any person desiring a deeper training experience that allows for experiential learning tied to their daily lives and interaction with others.
The CPP has been designed to stimulate deep self-reflection and awareness of one's many layers of cultural context (heritage, expression, generation/age, capability, education, gender & sexual orientation, work identities, faith, social/political views, and social class). You will complete a written "my unique cultural lens" exercise using a Discovery Journal. This exercise will create deep self-awareness and evaluation of your cultural identity and the filters (bias) you use every day. Your Discovery Journal is intended to be personal and private and not shared with other participants unless you choose to share. 
After completing the unique cultural lens exercise, you will learn how your cultural filters create stereotypes, bias, and prejudice. You will learn use of new tools for controlling unintentional and harmful bias. 
While there are many layers of culture we experience every day, this CCP has a heavy focus on race and racism in America today. You will be provided with a factual historical account of race and racism in America today. You will learn the four ways racism is expressed today in our society and the linkage to our national history and evolution. You will also be provided with resources to learn more information on each topic covered. 
The CCP concludes with a session on how you can tap into your natural character strengths to live a more authentic and successful life while continuing a life-long commitment to developing higher levels of cultural competency. You will complete a scientific survey that millions around the globe have completed that will identify your character strengths. Once identified, you will learn the value of using a strengths-based approach to cultural competency. 
The CCP has been designed to stimulate deep learning linking to your everyday life and work. Using the Lewin Change Model, you will discover your many cultural layers that make you who you are today and how they create bias and stereotype. Then, you will learn new cultural competency behaviors and self-awareness over 6 weeks of the CCP. You will conclude the CCP with new awareness, research-based resources, and tools that you have practiced experientially.

Spring 2024 session dates
Thursday, April 4th, 10:00 am – 12:00 pm
Thursday, April 11th, 10:00 am – 12:00 pm
Thursday, April 18th, 10:00 am – 12:00 pm
Thursday, April 25th, 10:00 am – 12:00 pm
Thursday, May 2nd, 10:00 am – 12:00 pm
Thursday, May 9th, 10:00 am – 12:00 pm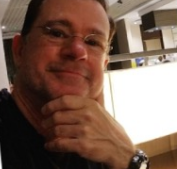 Program Faculty: Gregory Willeford
Gregory M. Willeford is a criminal justice professor with Western Oregon University (2005) and teaches in the U.S. and SE Asia. Greg is a faculty member of the Western Restorative and Criminal Justice Research Center and serves as the chair of the Criminal Justice Sciences Division Professional Advisory Board. 
Greg completed a career with the Oregon State Police serving in many diverse and technical positions retiring as the Deputy Superintendent. Greg has extensive government experience and has worked collaboratively with many communities of color, Oregon tribal governments, and other nations on matters of public safety and education. Greg has developed and instructed courses related to race and the criminal justice system.
In addition to being a university educator, Greg is a skilled facilitator and teaches others how to facilitate a program focusing on development of socio-emotional learning skills within educational systems. Most of this work has been in collaboration with communities of color since 2008.  Greg also recently collaborated with local faith leaders to create and co-facilitate a year-long weekly discussion series on ending racism. (The Thursday Conversation Series 2020-2021). 
Greg has a degree in the Administration of Justice and earned his graduate degree in Public Administration from the Mark Hatfield School of Government, Portland State University.