Añadir contenido a la página
How to Add Content to your pages
1. Log in to Portal
2. Open a new window/tab and navigate to your wordpress website.
3. You should see a WordPress bar at the top of your WordPress website's page. Click on the dropdown link with your site's name on it and select the dashboard option:

4. Once in the dashboard, navigate to Pages -> All Pages: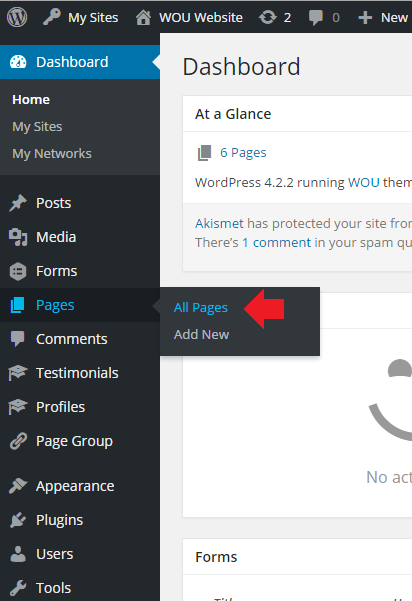 5. Select the page that you would like to edit:

6. Great! Now we can start adding content in. To see more editting options, click on the toolbar toggle button:

7. First, make sure that you are in the "Visual" tab and then click on the dropdown box labeled "paragraph" and select "HEADING 1". Type some text in to try it out:
8. The HEADING options are used for headers on your page. There are 5 different heading options that you can select from.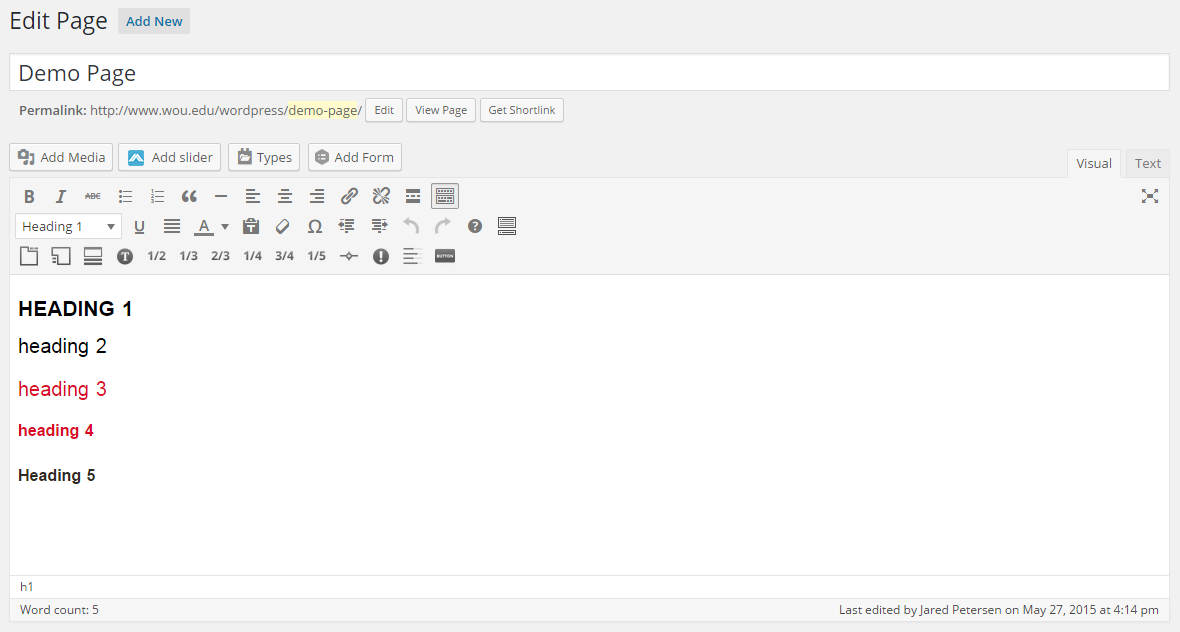 WordPress Edit page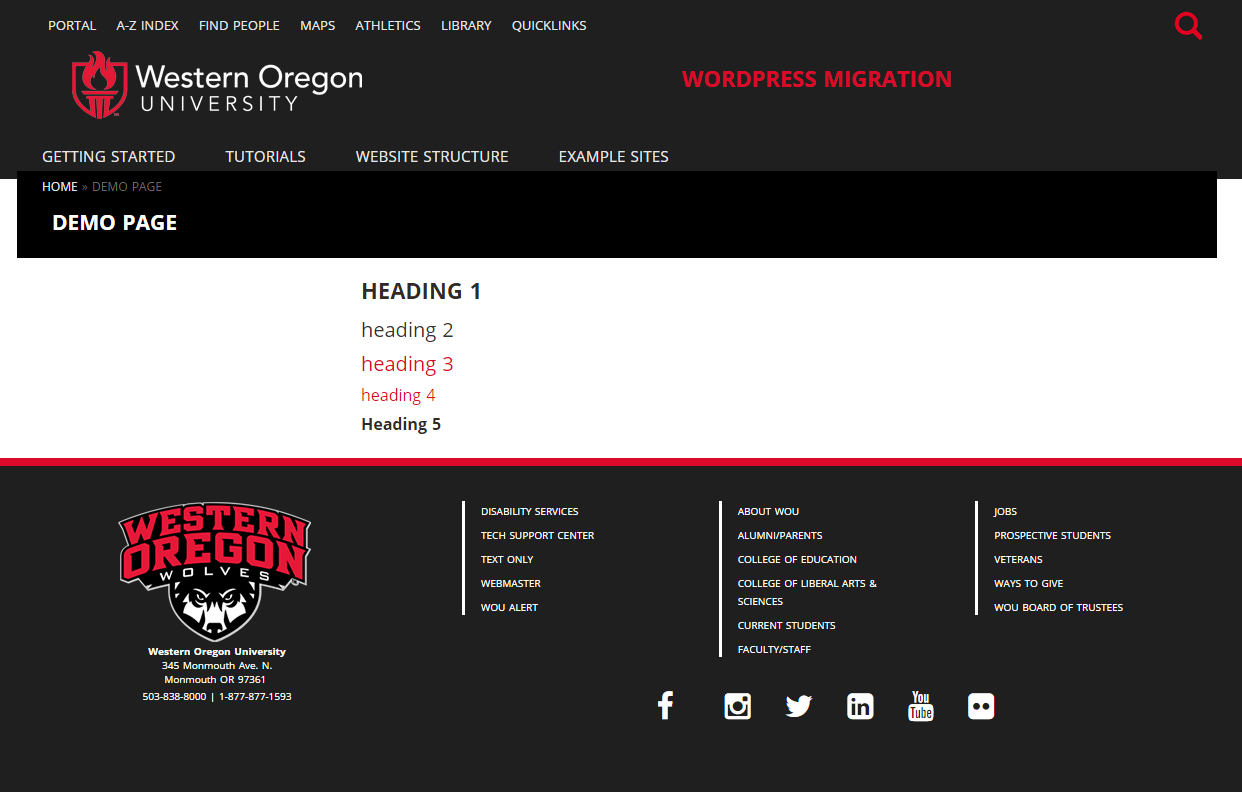 Actual website page
9. Before we go on, notice that the headers are indented a little. This is because the page currently has a sidebar without any links in it. Sidebars will be explored in a further tutorial, but for now, let's just get rid of it. On the edit page, click on the Show Sidebar dropdown in the WOU Page Settings box and select "Hide". Hit the Update button at the top of the page to save your changes.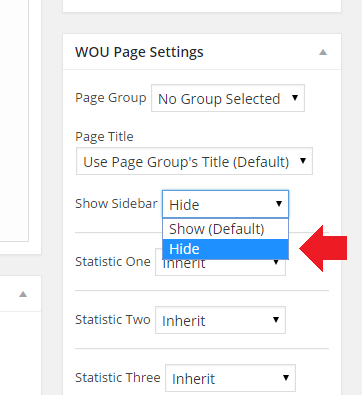 10. Let's try out some of the other options. By selecting "paragraph" from the same dropdown, you get regular text ( 1 ). Clicking the other buttons like "Bold", "Italics",  "Strikethrough", and "Underline" does what you would expect them to. There's also bulleted lists, numbered lists, block quotes, website links ( 2 ), and text alignment options. It's very similar to a word processor like Microsoft Word. Your best bet is to just play around with the buttons here and look at the output.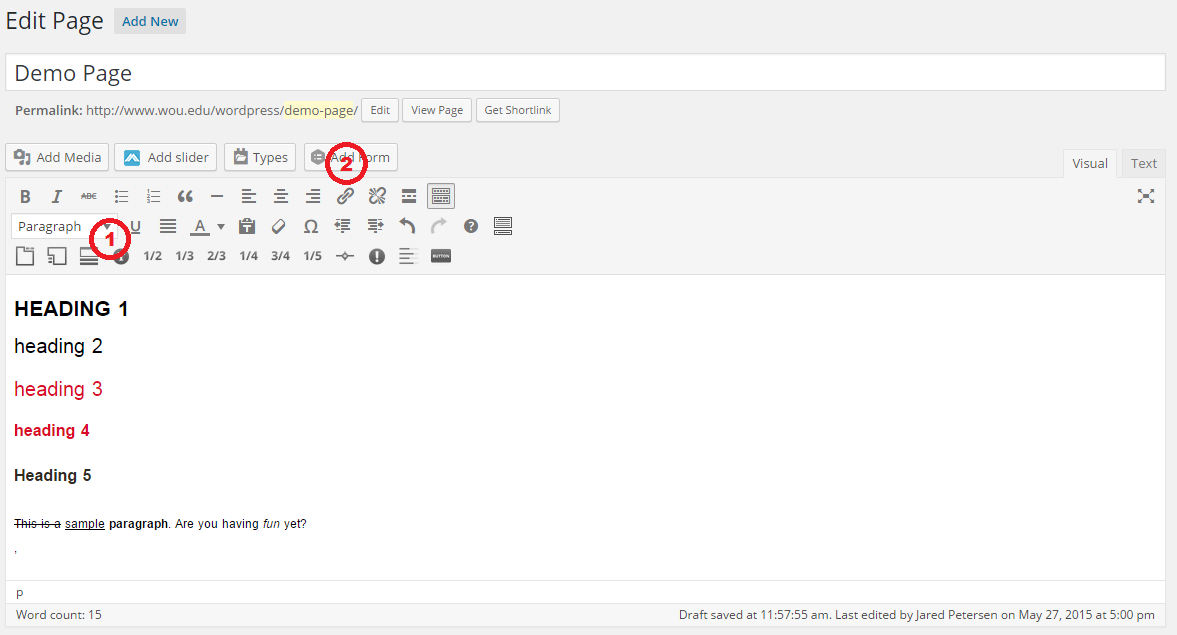 11. Let's add a link to a website. Type what you would like to be linked, click the link button (2 on the previous screenshot), type in the URL, and hit the "Add Link" button.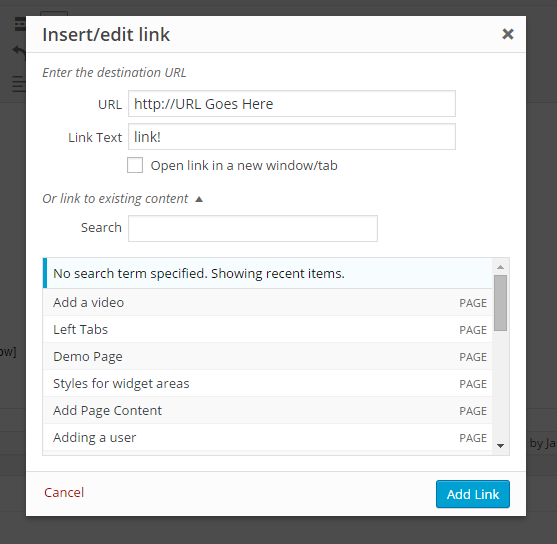 Our next tutorial will cover how to add images to your pages.