How to make the most of Yang's Teriyaki leftovers
Jude Bokovoy | Lifestyle Editor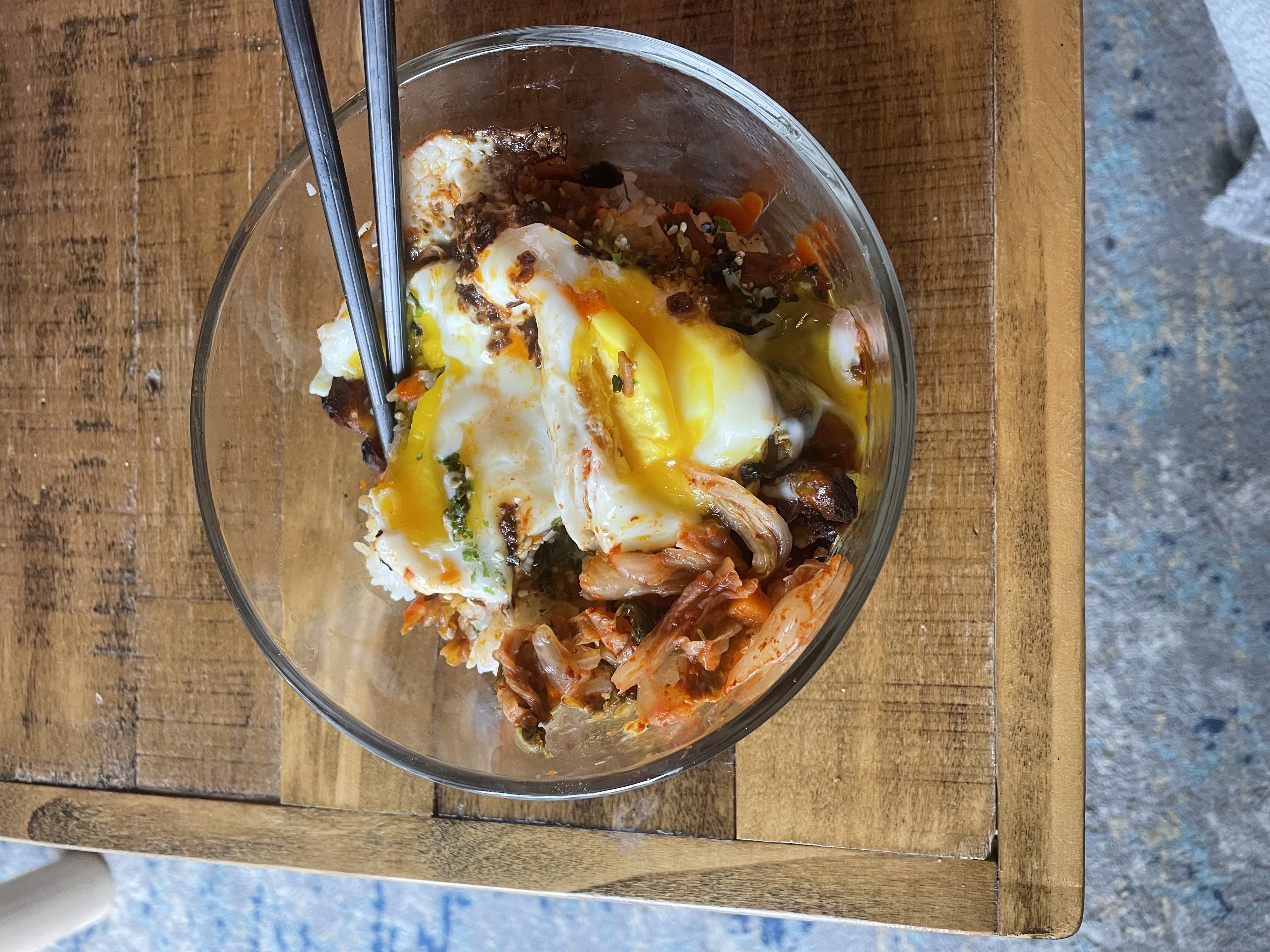 Contact the author at  howllifestyle@wou.edu
Yang's Teriyaki is one of the most beloved restaurants to communities near Western's campus. Yang's Teriyaki is known for their filling cuisine, great prices and friendly staff. Typically any large combination meal can be used to create three full portions depending on the person. Once the leftovers hit the three day mark, one may want to revamp their leftovers. Below is a recipe to boost leftover Yang's Teriyaki chicken and rice.
LEFTOVER YANG'S TERIYAKI CHICKEN AND RICE
Start to finish: 7 minutes
Yields: One serving
Portion of Yang's Teriyaki chicken
Portion of Yang's Teriyaki sushi rice
2 eggs
½ Tablespoon of chili oil
Furikake, optional
Sriracha or Yang's Teriyaki hot sauce, optional
Kimchi, optional
Cook eggs sunny side up in a small frying pan. Once halfway cooked, top with chili oil and place a lid over the top. Heat remaining Yang's Teriyaki rice and chicken in the microwave for one minute and thirty seconds. Then add hot sauce and furikake. Once eggs have a thin white layer over the yolks place on top of the rice and chicken. Place kimchi off to the side. Feel free to add or take away anything if desired.