Notes from foodie adventures in Little Italy, San Diego, California
Jude Bokovoy | Lifestyle Editor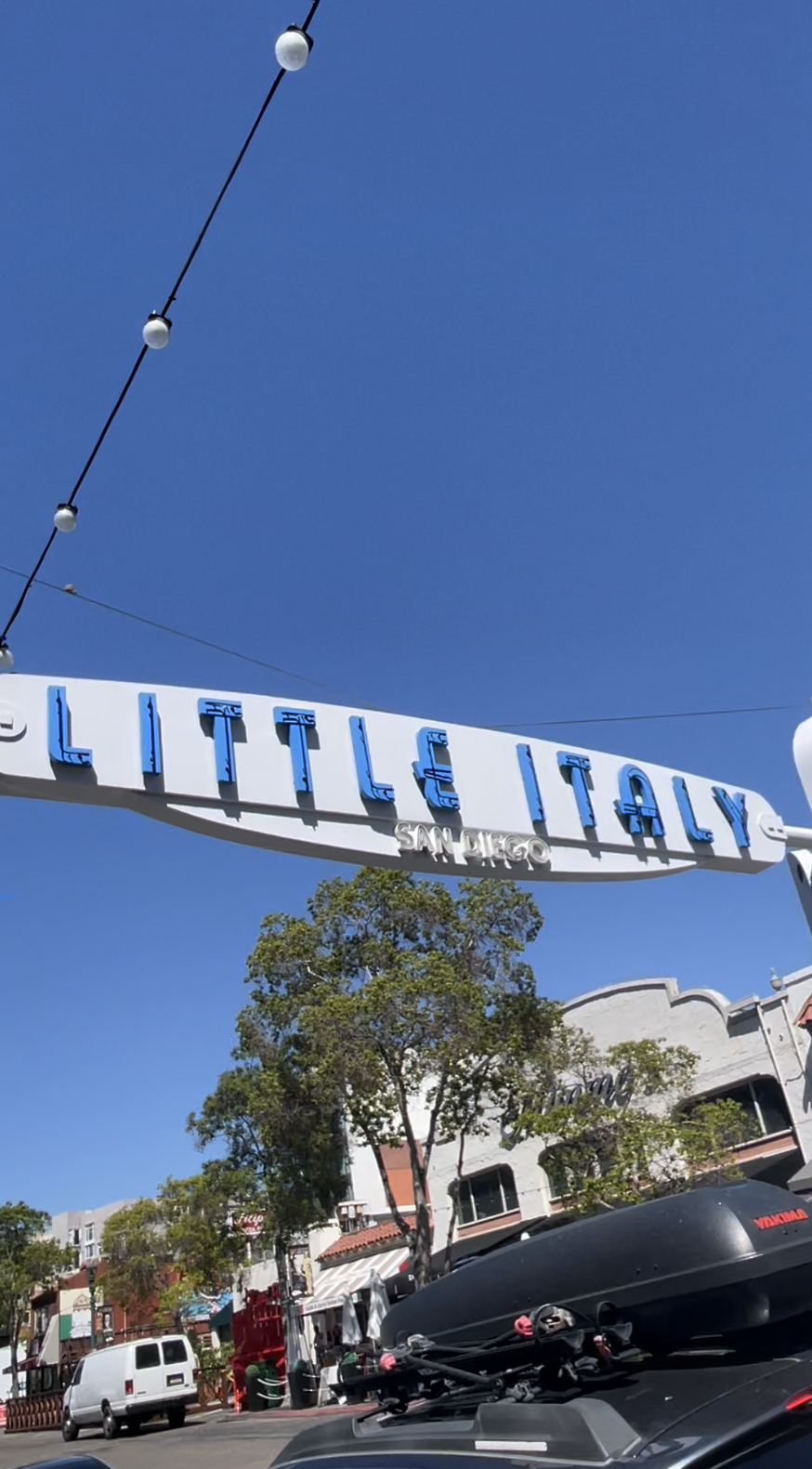 Contact the author at howllifestyle@wou.edu
One of the most well-known tourist attractions in San Diego, California is Little Italy. This strip of business captures the style, cuisine and ambience of Italy. Little Italy has much to offer for all ages and interests. There are a multitude of restaurants to choose from with a range of different price points. 
For those looking for a quick meal on the cheaper side, Mr. Moto Pizza is a great place to stop by. They provide plenty of options when it comes to sauces, meats and vegetables to choose from along with a friendly staff that will reheat slices in their pizza oven. Looking for a refreshment? Get free sparkling water from their soft drink machine.
Searching for a fancy Italian happy hour? Allegro Restaurant will go past one's expectations. They make simple dishes, such as grilled artichoke, an elaborate experience by having their waiters pour a white wine sauce onto each individual patron's plate. Both toast options they offer are out of this world. Their five dollar Classic Buratta does just the trick containing savory flavors and plated with a dramatic drizzle of balsamic vinaigrette and flower petals. The Fig and Prosciutto Crostini will remain on one's mind for the rest of time. The balance of sweet fig jam, creamy fresh mozzarella and salty prosciutto is a happy hour masterpiece. 
Sorrento's is the place to go for a nice dinner. All of the waiters adhere to Italian-American culture by bringing around a pan full of parmesan cheese to add to everyone's plates. Their menu contains great appetizer portions with lots of vegetables and good quality olive oil. Each of their pastas are worthy of a chef's kiss.
Day or night, Little Italy is a great place to take a stroll. One is surrounded by Italian flags, the smell of baked bread filling the air while music plays from every direction.
Little Italy is the perfect addition to a trip to San Diego.