Stuck in "Middletown" with you
Theater department performs spring production directed by guest artist Zeina Salame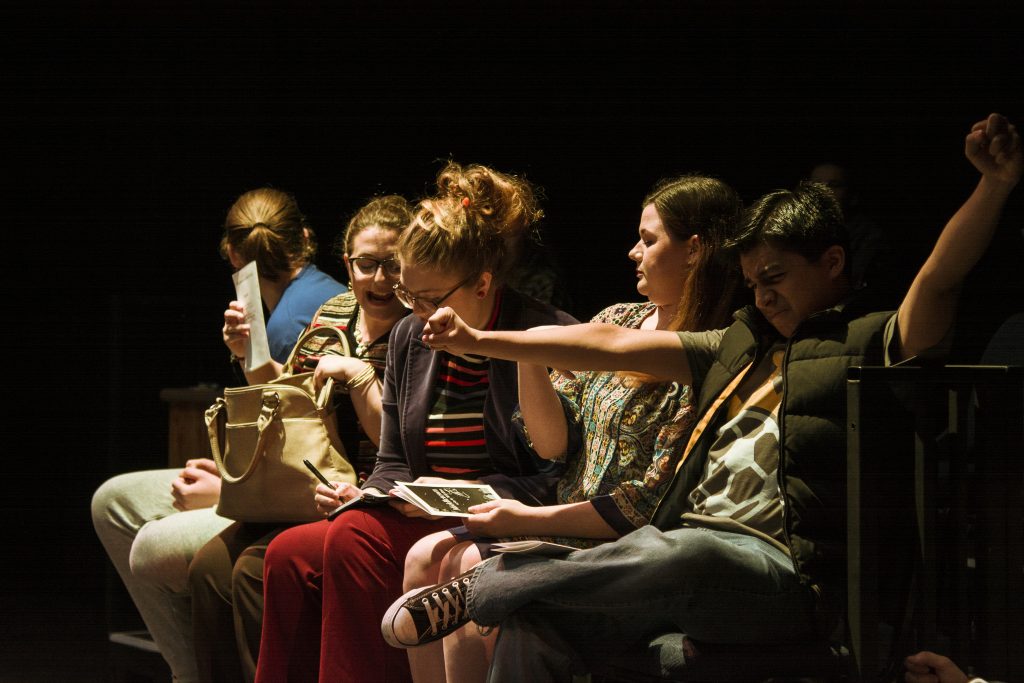 Chrys Weedon | Entertainment Editor
Small towns in America are often romanticized for their character, their whimsy or their nostalgia. But, often behind this rose-tinted picture is the harsh reality that Small Town, USA is often not as idyllic as it may seem.
This is the basis of "Middletown," the headlining theater production for Spring Term. This play takes all the small-town character and expresses it by focusing on a cast of small-town characters. The plot follows Mrs. Swanson, a lonely housewife with an absent husband, as she moves to Middletown and meets John Dodge, a zany local man with a penchant for suicidal ideation.
"Middletown is about a community of people who live in the same small town. It zooms in on certain stories and relationships in this community through revealing interactions in the town square, the library, at the hospital and in people's homes," commented Guest Director Zeina Salame. "It reveals how we learn and grow from our own life intersecting with someone else's, asking questions about kindred spirits, loneliness, life, history, nostalgia, hope and this world."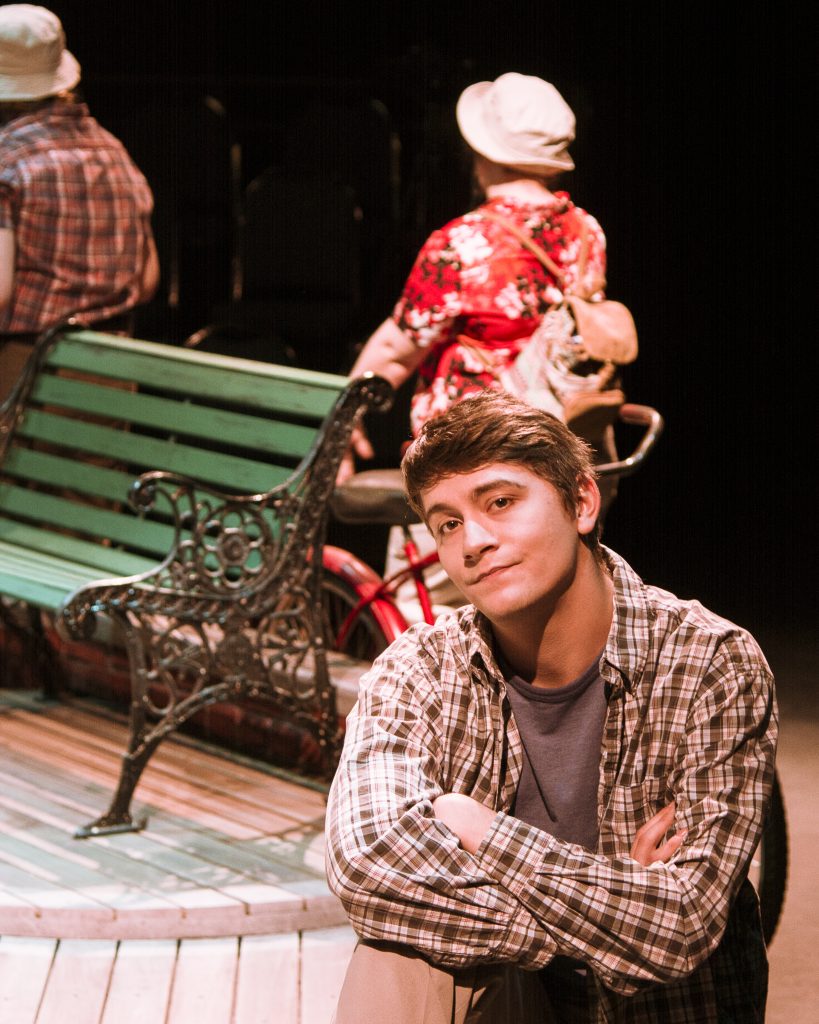 Salame has been a guest artist and instructor at Western for the last two terms. 
"I have loved collaborating with folks who, from day one, were willing to explore 'what might happen if…' and give things a try even if those creative choices led us into an unknown," said Salame.
"Middletown" in its original form, by Will Eno, sought to address a multitude of issues, from suicide to the colonization of America and the eradication of its Native populations. However, as pointed out by Salame and her two student assistant directors, Meghan Doerfler and Rory Krehbiel, Eno was sometimes problematic in his portrayal of some ideas.
To combat this, Salame, Krehbiel and Doerfler made artistic choices in their direction of the play. For example, gender is presented very fluidly, with names and pronouns unaltered no matter the gender of the actors. Also, Sweetheart, a character originally written by Eno that fit many problematic stereotypes about individuals with mental disabilities, was directed in a much different way in order to challenge this negative vignette of a differently-abled person. Instead of being a character pushed to the background, Sweetheart is a connection between the audience and the more dialogue-heavy characters in the production.
In an arena-type layout, every section of the audience experienced a different perspective of the play, accentuating the different perspectives of Eno's characters and the complexity of the town. A rotating set allowed for the seamless transition between different scenes and took the audience on a tour of Middletown.
Reflecting on her time at Western, Salame explained: "Working with students is my favorite part of everything I get to do. I believe there to be great artfulness in being a teacher. I love helping to shape our field by offering tools to the next generation, as well as genuinely leaning on them to find innovative approaches and solutions to each piece of the puzzle."
Contact the author at howlentertainment@wou.edu
Photos by Paul F. Davis