BFA graduates put their hard work on display
Upcoming Cannon Gallery exhibition focuses on three student's theses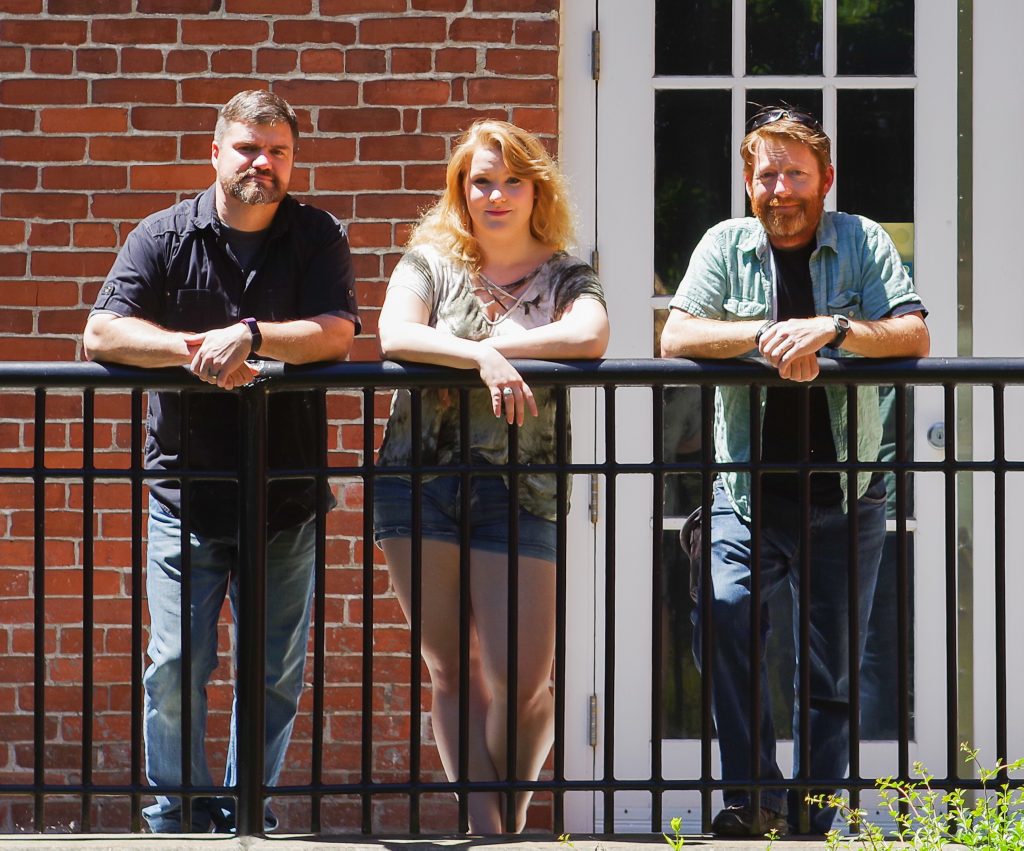 Chrys Weedon | Entertainment Editor
As the school year winds to a close, end of the year events are keeping graduating seniors busy. The next event of the year is a new exhibit in the Cannon Gallery of Art featuring the artwork of three Bachelor of Fine Arts students who will be graduating on June 15, 2019.
The end of Spring Term not only marks the graduation of the three featured students, but also marks the first full year of the redesigned Bachelor of Fine Arts in Art and Design program. For the past three terms, Paul Fults, Sabrina Riff and Eric Frey have been developing and honing their artistic skills. The upcoming exhibit puts these artist's diverse theses on display.
Fults is a sculptor who has focused his thesis on geopolitics and environmentalism. According to a press release about the exhibit, Dr. Kathleen Cassidy, the Dean of Liberal Arts and Sciences, commented on Fults piece "Feeding Time,"saying, "At first I thought it was beautiful, then I saw it wasn't." Fults plans on building upon his experiences as a veteran and machinist after graduation while working in the project management field.
Riff is an artist focused on ceramics. For her thesis, Riff has been focusing on character design — specifically, she has created life-size busts of distinctive characters from "Dungeons & Dragons." Riff desires to continue in the field of character development post graduation, specifically in the movie or gaming industry. "I think the most important thing I've learned while in the BFA program is who I am as an artist. Don't get me wrong, I learned how to better my technical skills and make my visions become reality," said Riff, "but discovering what I wanted out of this — out of school — that was the most valuable for me … These last three terms have helped me realize my dreams, my ambitions, and how I can make those come true."
Frey, like Fults, is a sculptor. Frey's thesis focuses on art in social practice, specifically related to discrimination and bias. One of his projects, the "#WOUborderwall," has been highly visible throughout the year; it was installed in November of 2018 and has recently been reinstalled in the field next to the Richard Woodcock Education Center. After graduation, Frey will travel to Florence, Italy to pursue a master's degree in sculpture at the Studio Arts College International. Frey's goal is to teach and to establish a studio for military veterans to experience art.
The BFA gallery opens on June 5 and will close on June 15, the day of commencement. An opening reception with the artists will be held Thursday, June 6 from 3:30 to 5:30 p.m. A closing reception will also be held after the commencement ceremony.
Contact the author at howlentertainment@wou.edu
Photo courtesy of Eric Frey