Music department students shine in recital
Brass quintet and guitar ensembles perform recital in Smith Hall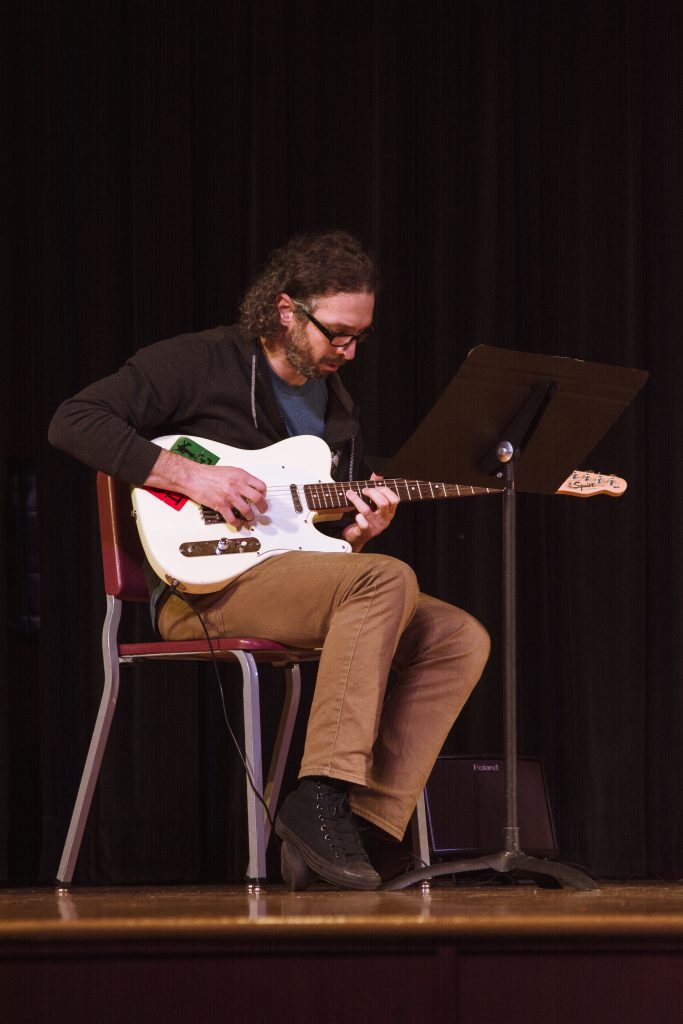 Chrys Weedon | Entertainment Editor
In the most recent performance in the music department's busy spring schedule, the brass and guitar ensembles showed off their skills developed during the past school year. In a hybrid performance on May 28, the two groups played three songs each.
The brass quintet consists of students Ruben Monroy and Kyle Perdue on trumpet, Lisa Munk on trombone, Gabriela Monroy on french horn and Josh Mendoza on tuba. The group is directed by Dr. Keith Karns.
"Brass quintet really isn't like bigger ensembles — we are very independent while playing, almost like you have five different soloists playing, which makes it really important to know your parts," Mendoza explained.
Two of the three pieces played by the quintet were works done in some capacity by student musicians. The first song, "Earth Song" by Frank Ticheli, was arranged Josh Mendoza. The second piece, "Hungarian Dance No. 5" by Johannes Brahms, was transcribed by Kyle Perdue. The third song performed by the group was "Brass Quintet No. 1 in B-Flat Minor," written by Victor Ewald.
Mendoza commented on his experience, playing a song he arranged: "It's always fun hearing your arrangement being played, especially if you put a lot of time and effort into your arrangement — it makes it all worthwhile."
In a break between groups, Dr. Karns and Professor Christopher Woitach took the stage to perform a duet written by Frank Foster. Dr. Karns played trumpet and Woitach accompanied on guitar.
Afterwards, the guitar ensemble geared up for their 54th group performance. The group was made up of Michael Cortez, Stacy Henle, Brandon Stewart and Wally Plada. The ensemble was directed by Woitach, who also played guitar in the performance.
The ensemble played three songs: "Cueca" written by Agustin Barrios, "Iko Iko" a traditional song arranged for the group by Woitach and "Ken's Blues," which was written by Woitach's friend Ken Carrier and also arranged by Woitach.
Contact the author at howlentertainment@wou.edu
Photo by Paul F. Davis