Updates/Newsletters
Weekly Update:
SEP sends out a weekly updates to SEP student email accounts. To update your email address please email us at sep@wou.edu.
You can sign up for our mailing list or visit the archive of weekly updates by clicking on this photo: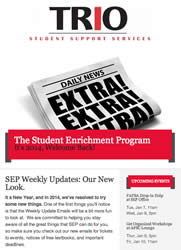 Social Media
You can also receive updates via Instagram! We regularly post about upcoming fun activities, reminders, announcements, and ways to get to know your advisor better!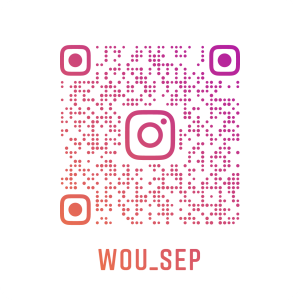 ---
CONTACT US
Student Enrichment Program
(503) 838-8550
 | or
e-mail:
sep@wou.edu
 |
Location:
Advising Center