Executive Board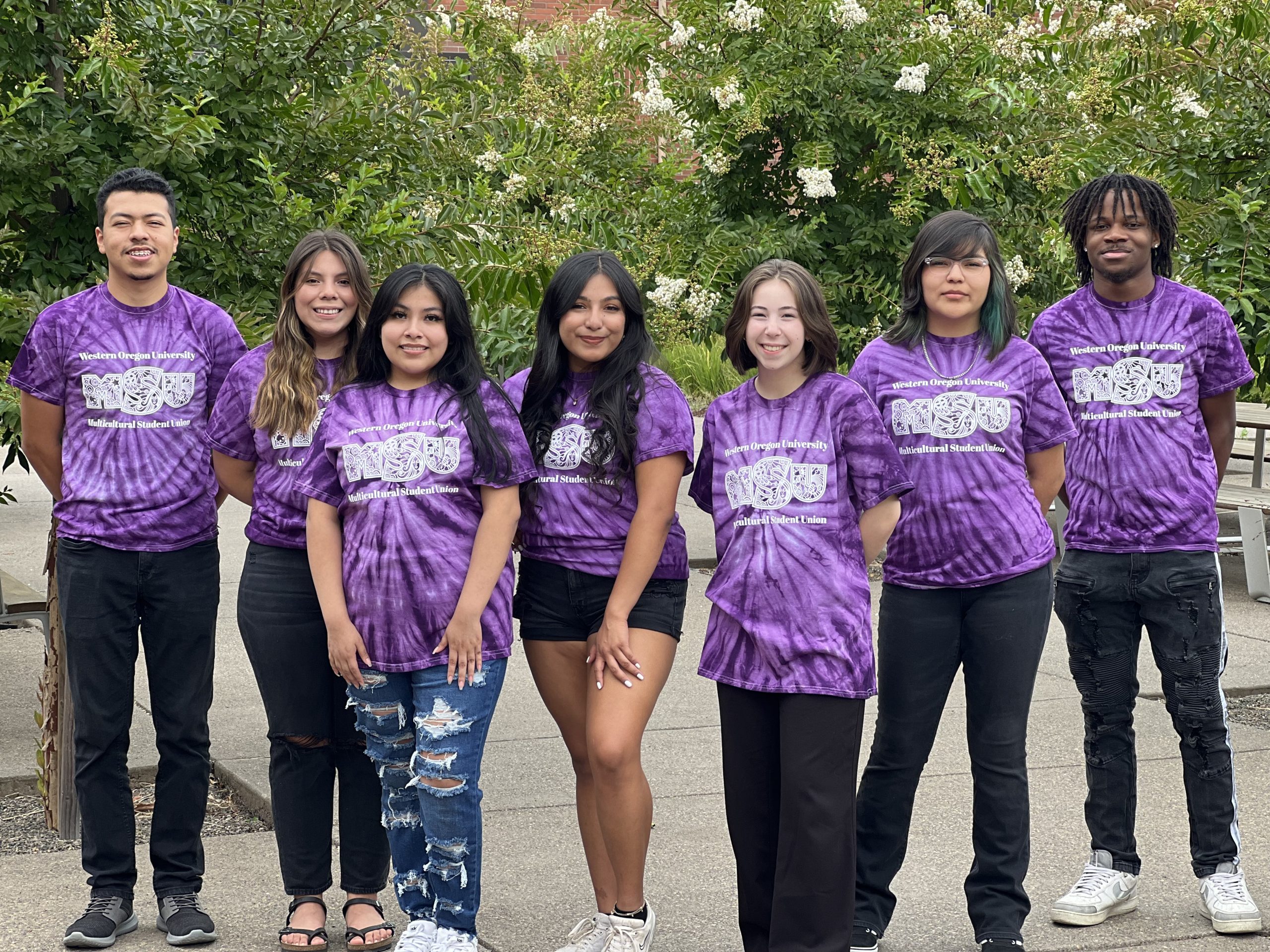 Raul Sagrero Gaona
Co-Coordinator
Raul, he/him/his/el, is a sophomore majoring in psychology and Spanish. His hometown is Salem, Oregon and he likes to hangout with his friends and play music! When asked, why MSU? he said I decided to join MSU because I wanted to be part of a team that advocated for all students and promotes diversity in our community. He is most excited to meet new people and share our stories.
"It ain't about how hard you're hit, it's about how you can get hit and keep moving forward"-Rocky Balboa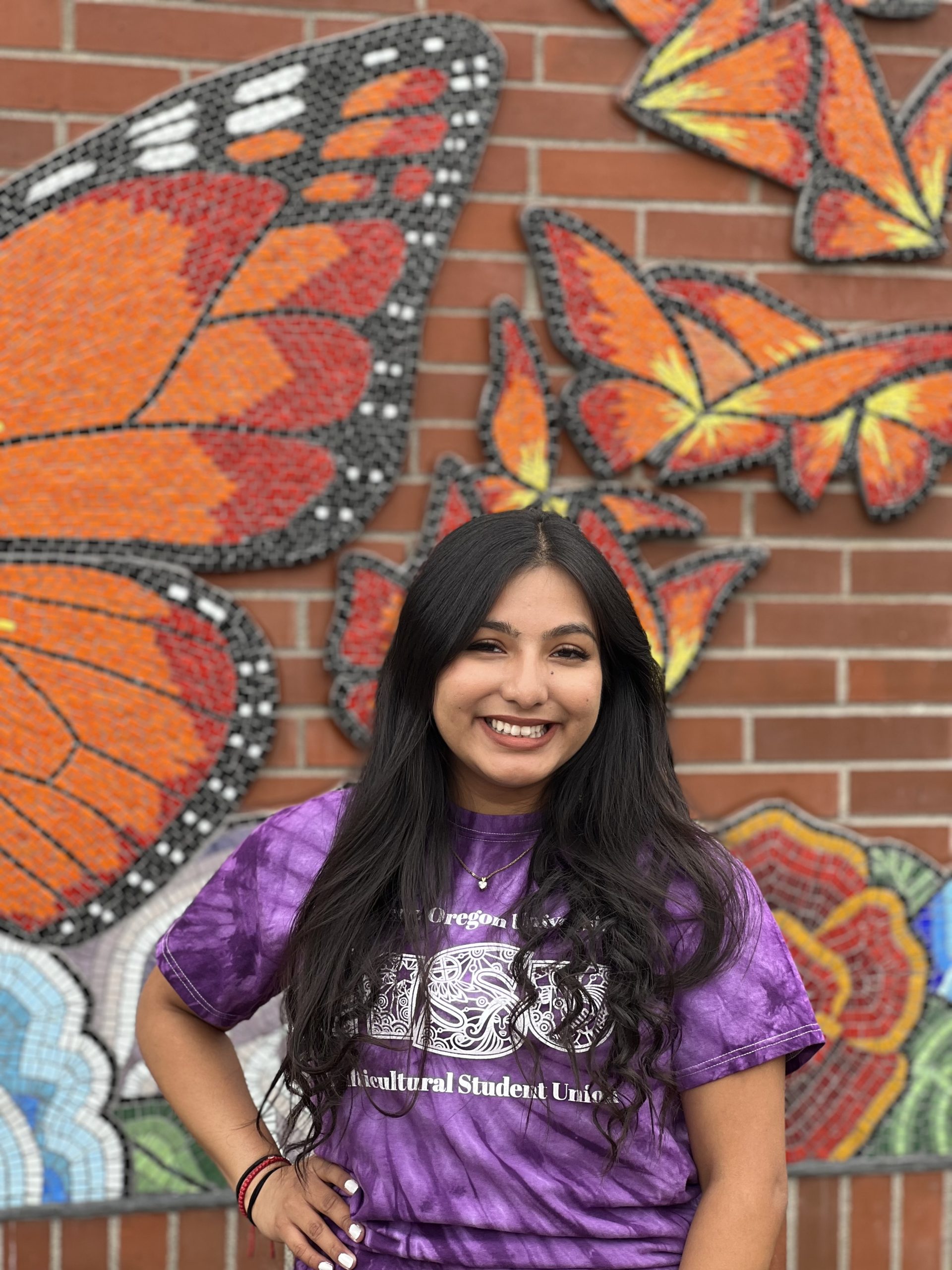 Mariana Contreras
Co-Coordinator 
Mariana, she/her, is on her senior year majoring in exercise science and psychology. Her hometown is Phoenix, Oregon and she loves drawing, painting, going to the gym, shopping, trying out new foods and watching TV. When asked, why MSU? she said "It had a big impact on me my freshman year,  so I wanted to be involved as a leader thus year, rather than a member only. I also love the community MSU offers, and wanted to be part of a multicultural community and group on campus. She is most excited about coordinating the annual events this upcoming year, and getting to know her team and members as well. 
"We will either find a way or make one"- Unknown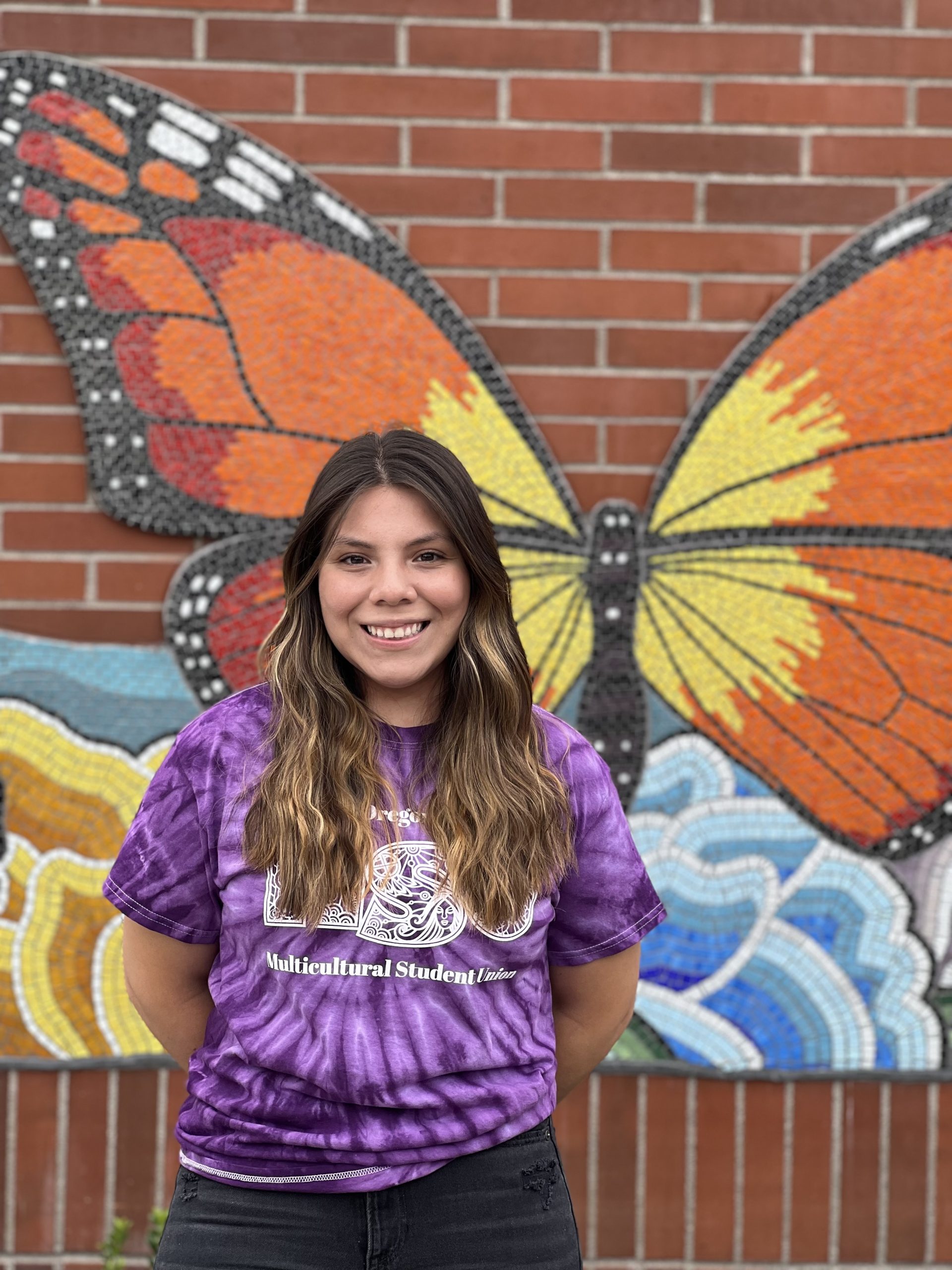 Priscila España
Treasurer
Priscila, she/hers/ella, is on her senior year majoring in public policy and administration, and Spanish. Her hometown is Medford, Oregon and she likes hiking and going on picnics. When asked, why MSU? She answered "I chose to be involved in MSU because I wanted to help create spaces where multicultural students feel represented and supported". She is most excited to meet new students!
"You can never have too much sky" -Sandra Cisneros
Angeles Reyes Mondragón 
Secretary 
Angeles, she/her/ella, sophomore majoring in elementary education and writing. Her hometown is Aloha, Oregon. Her hobbies include listening to music, writing, coloring and photography. When asked, why MSU? she answered "I chose MSU because it made me feel welcome and inclusive. MSU also helped me step out of my comfort zone. Also, I love helping out the community that helped me along the way of my college experience". She is most excited about gaining leadership experience. 
"You just have to put your all to it and work your hardest, to be your best" -Aaliyah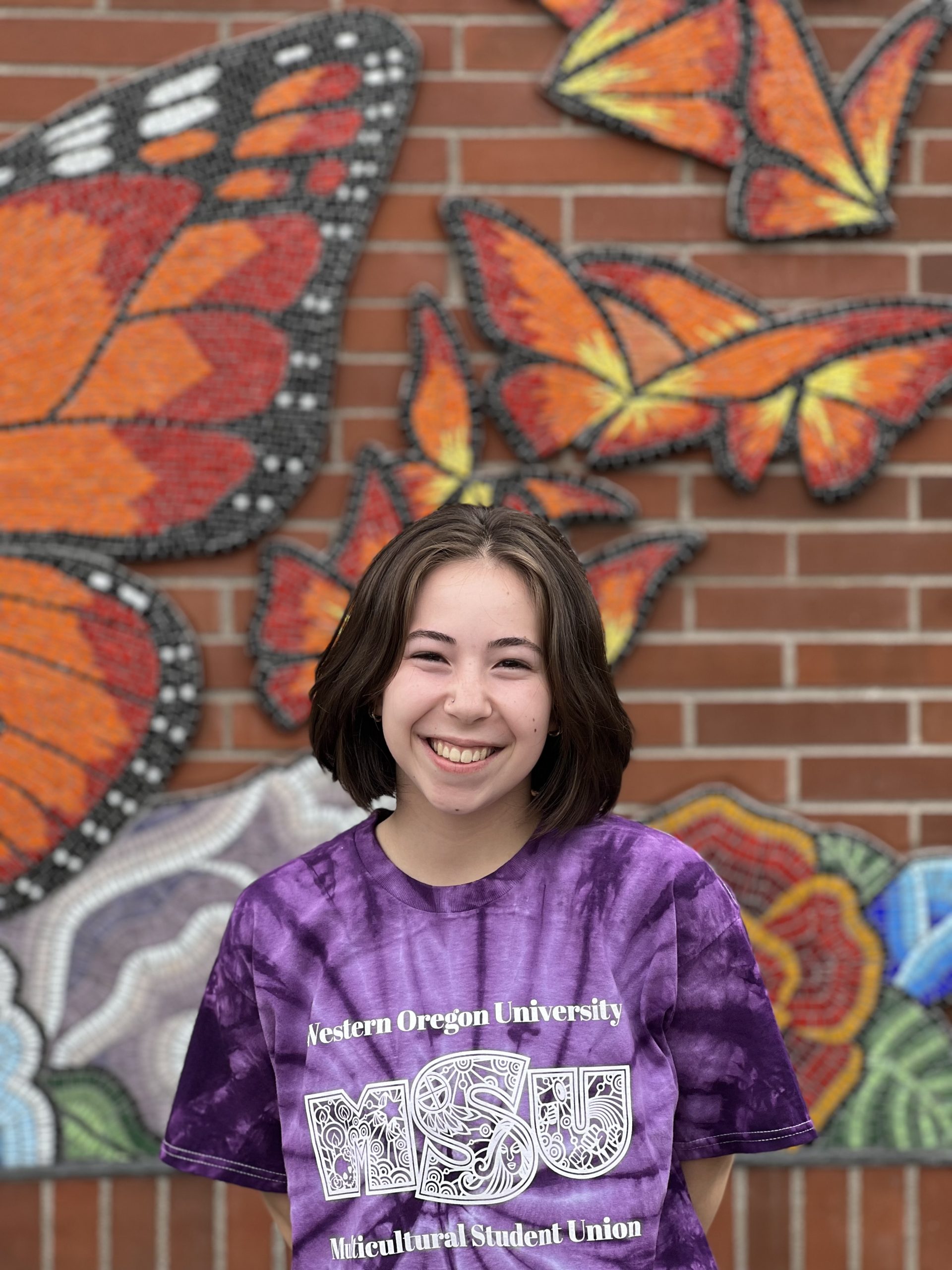 Hana Frey 
Public Relations 
Hana, she/her, sophomore majoring in pre-nursing. Her hometown is Portland, Oregon. She loves listening to music and learning about anything she can about space and our solar system. When asked, why MSU? She answered "I chose MSU because it was the first place that I found community on campus. I love being able to connect with people I can relate to and continuously learn from. I also wanted to be more involved with expanding the diversity, inclusion and representation of our multicultural students on campus". This year, she is most excited about MSU's upcoming annual events and connecting more with our members.
"you still have a lot of time to make yourself be what you want" -S.E. Hinton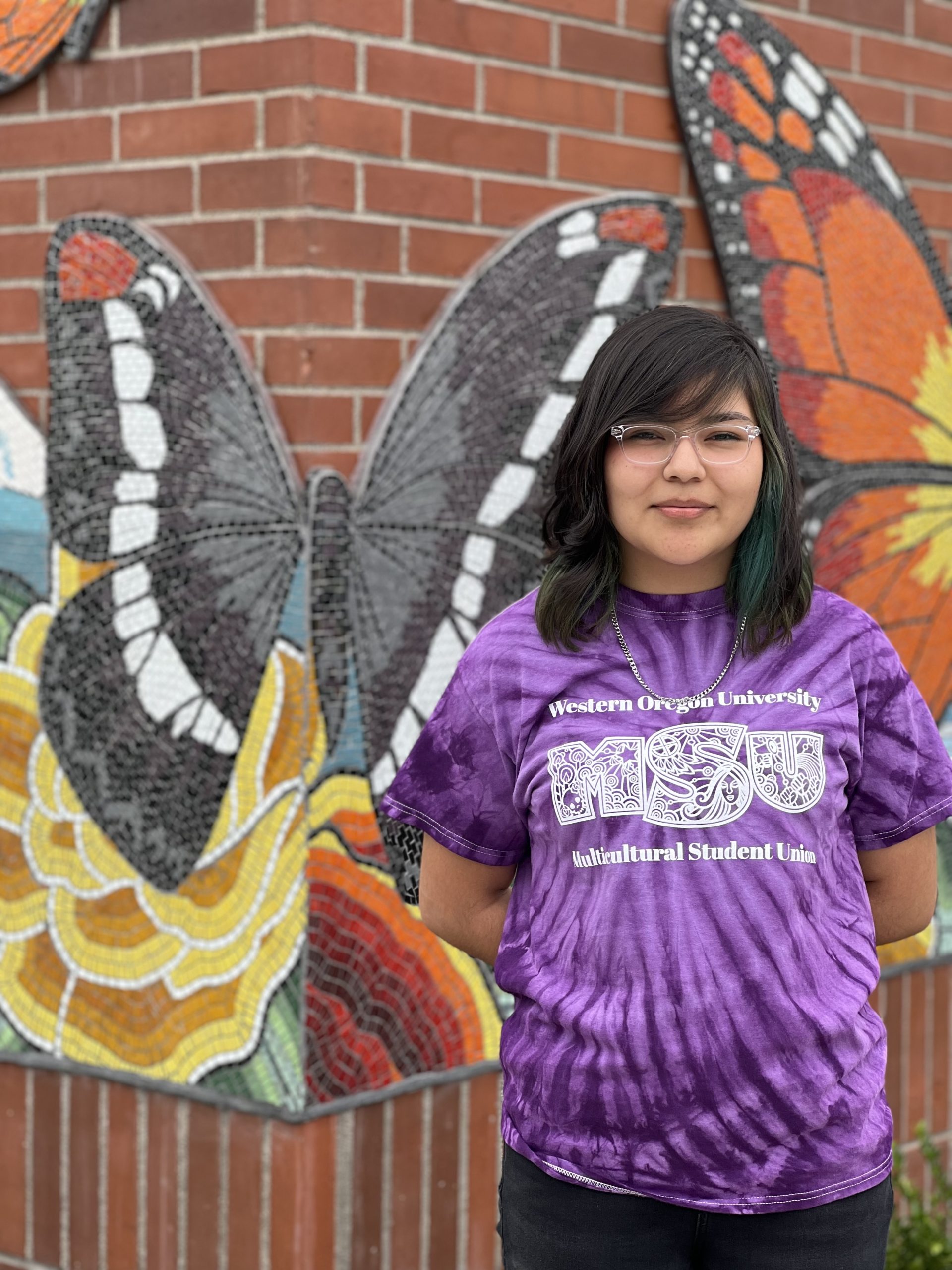 Dawn Johnson
Historian 
Dawn, they/she, sophomore majoring in math education. Their hometown is Whiteriver, Arizona. They like to listen to music and they try going to as much concerts as they are able to. They also spend most their free time hanging out with friends or drawing in their sketchbook. When asked, why MSU? They said "I am involved in MSU because I feel there is a bigger need for multicultural representation not just in this school but everywhere else as well. I also love being involved in the behind the scenes of events, and it's a great opportunity to learn about so many different cultures while also teaching about my own". They are most excited about being involved in the planning and volunteering of events. 
"It gets easier"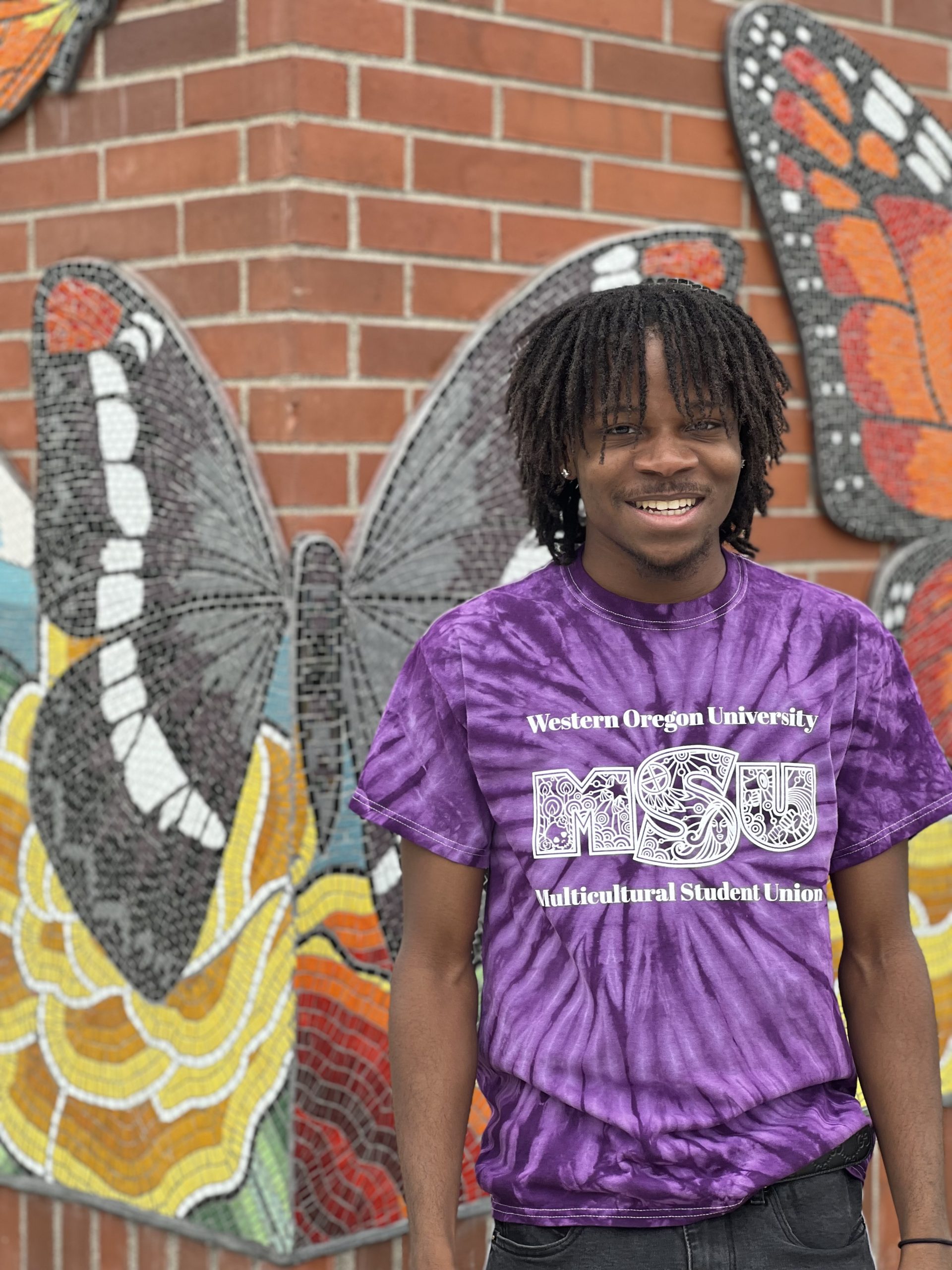 Amari Hendrix 
Freshman Advocate 
Amari, he/him/his, a sophomore majoring in Business. His hometown is Sacramento, California. He is always listening to music, and is also part of the track team. He also always has a fun time going out with his friends. When asked, why MSU? He said "As a first year on campus, I was looking forward to socializing and being around other high energy people. I knew I wanted to be a part of MSU because I could tell it was a safe space and a caring community. Along with that, I get to learn about other people's cultures, stories, experiences, and so much more". He is most excited about the events we are going to put on and all of the members I get to make connections with this upcoming year. 
"If you're doing what you think people might like, rather than doing what you like, people will see through it"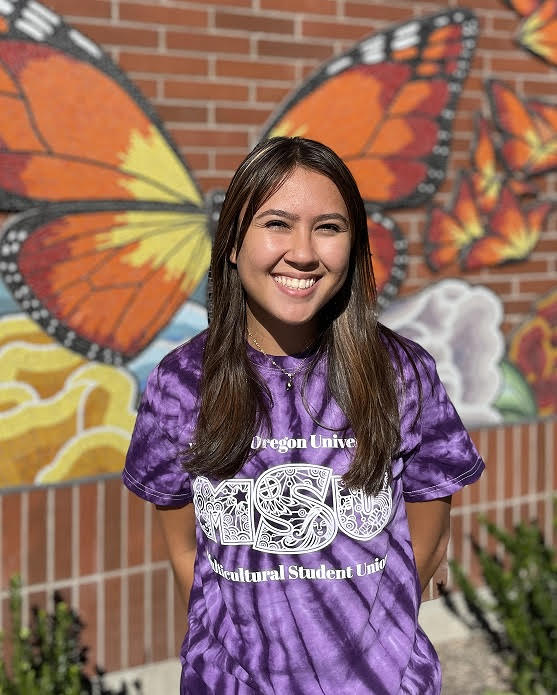 Ana Malia Fernandez
Campus Advocate 
Ana Malia, she/her/hers, is on her sophomore year studying psychology and gerentology. Her hometown is Maui, Hawaii and her hobbies include working out, listening to music and hanging out with friends. When asked, why MSU? She answered "As a person of color and someonw who is multicultural, MSU made me feel seen and heard. I feel that my ethnic backgrounds are being advocated for through the meetings and events the team puts together. I want to create a safe space for everyone, especially those apart of the BIPOC and other marginalized communities here at WOU, by advocating for and bringing light to such communities. Furthermore, I want to build connections and learn more about our students- where they come from and what makes them, them". She is most excited for the events they plan to put on this academic year, making connections with nre incoming students, and working with and amazing team of strong student leaders. 
"Not everyone is going to be happy with you prioritizing yourself, but do what you need to do to succeed in your every day life"