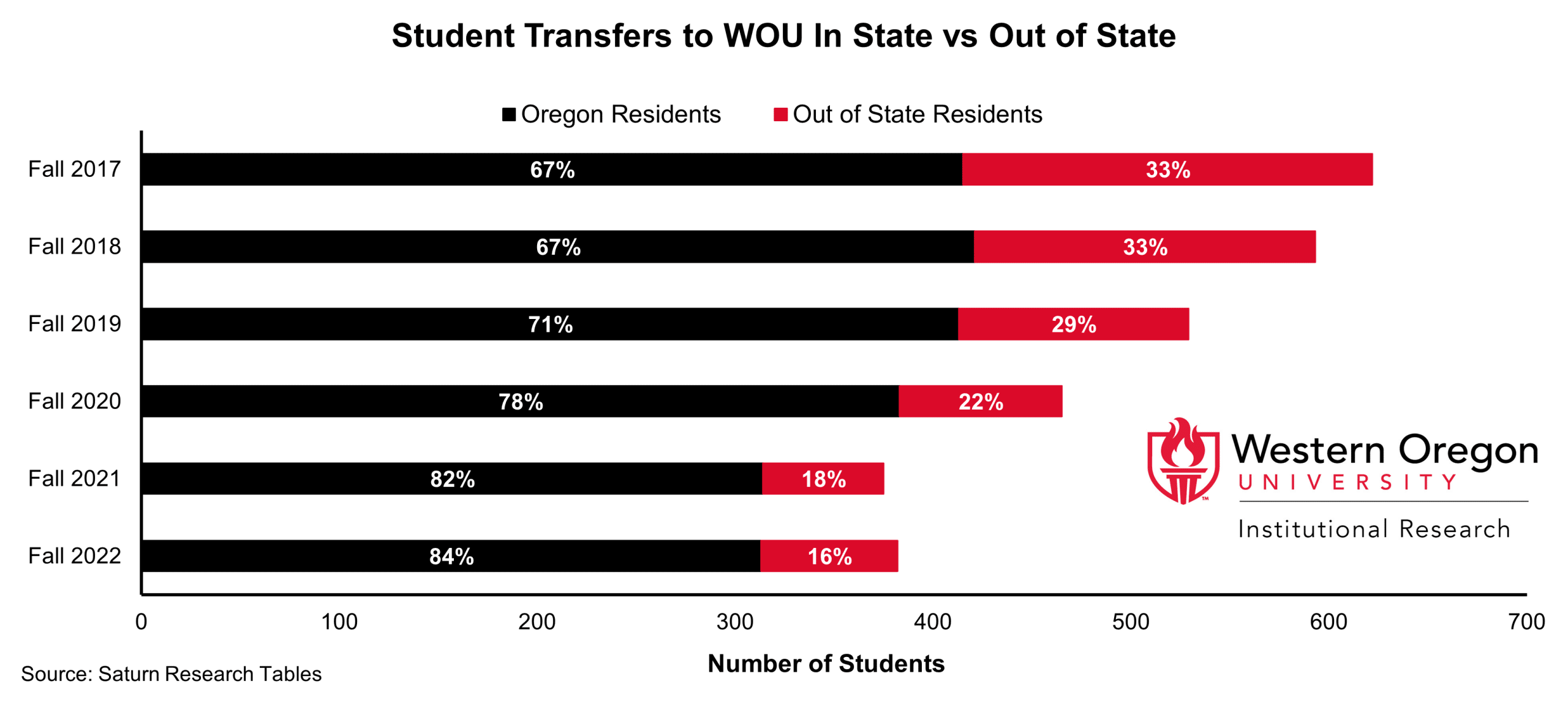 The figure above shows the number of new in-state and out-of-state transfer students at WOU for the past six fall terms.
The data depicted in the figure above can be found here: Data Table
The tables below contain transfer student data since the 2010-11 academic year. Please explore the data!