Update your employee profile tutorial
"Login to the Portal and then select "Update your employee profile" under "My Programs:"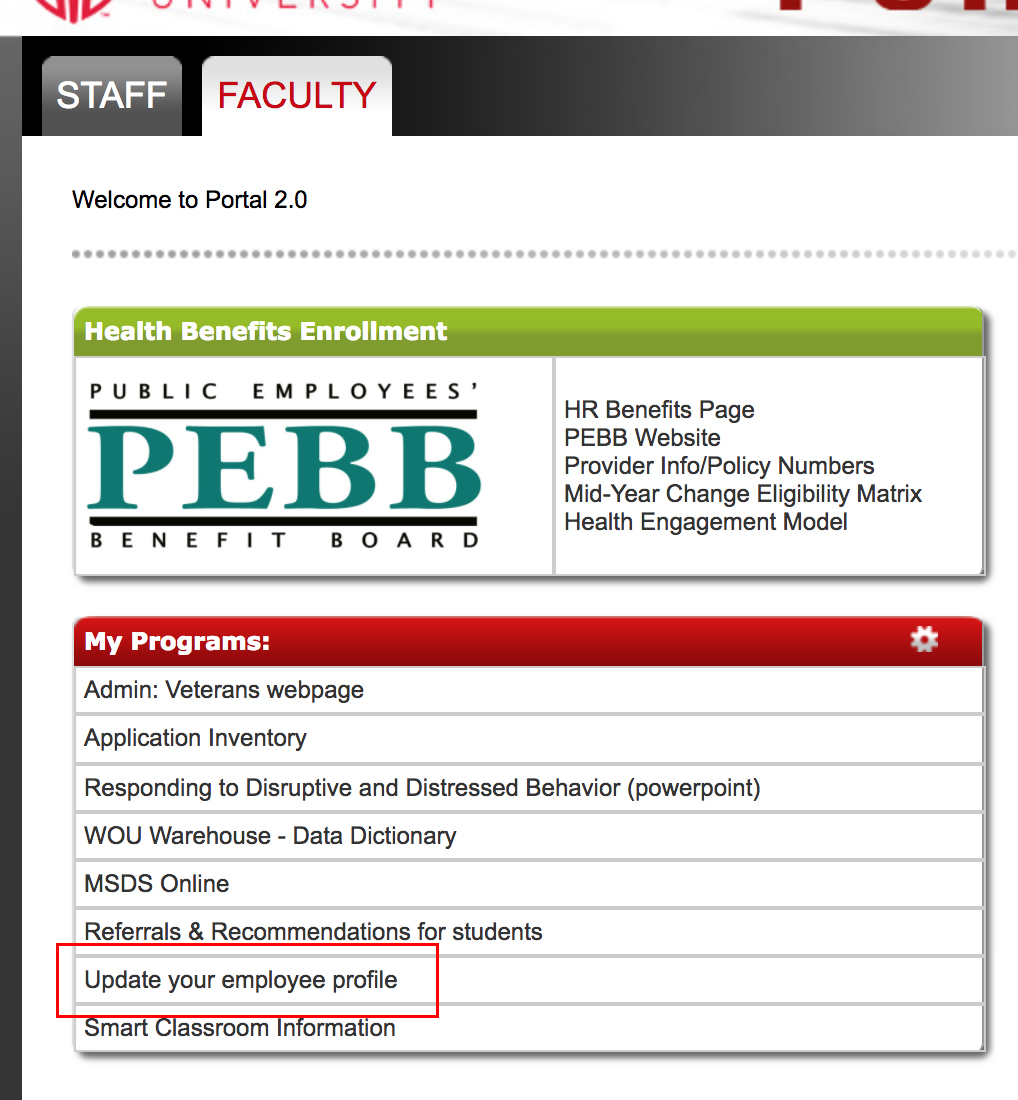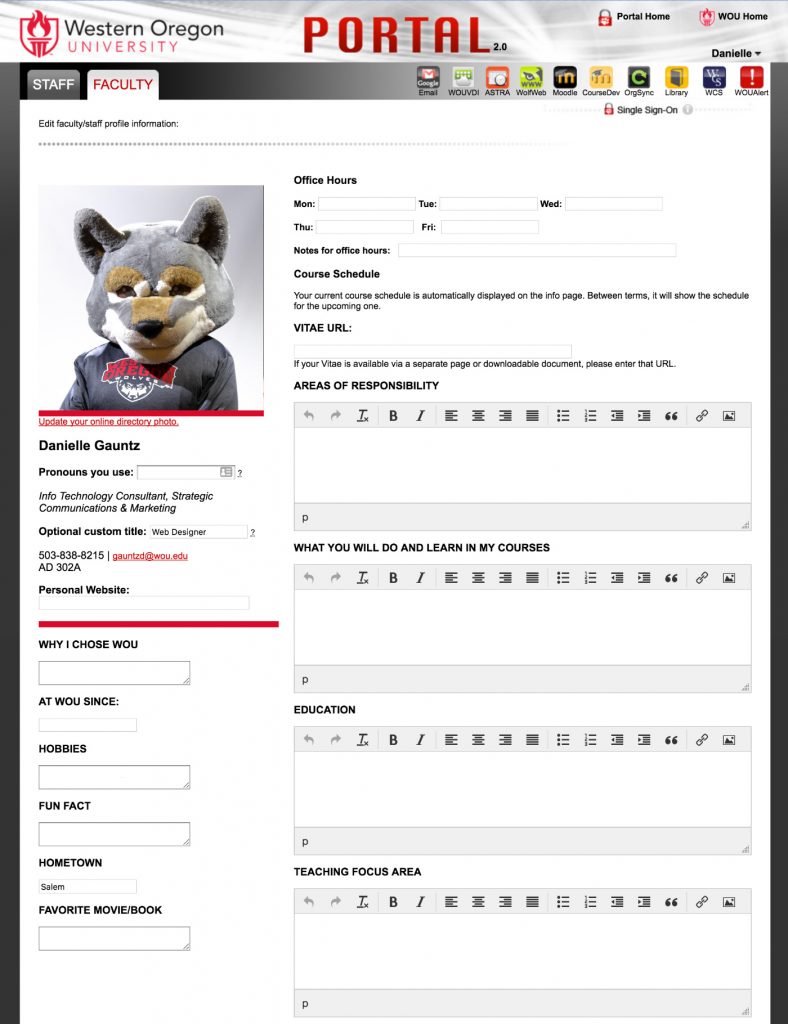 Here are all the sections that you can edit. If you leave any of them blank they will not appear.
Office Hours
Course Schedule
Your current course schedule is automatically displayed on the info page. Between terms, it will show the schedule for the upcoming one.
VITAE URL
AREAS OF RESPONSIBILITY
WHAT YOU WILL DO AND LEARN IN MY COURSES
EDUCATION
TEACHING FOCUS AREA
RESEARCH AREAS
GRANTS AND FUNDING
PROFESSIONAL EXPERIENCE
AWARDS AND HONORS
GRADUATE COURSES TAUGHT
UNDERGRADUATE COURSES TAUGHT
CURRENT RESEARCH
PUBLICATIONS AND PRESENTATIONS
STUDENT PRESENTATIONS
PROFESSIONAL MEMBERSHIPS
Update your photo
To update your photo click on the link underneath the photo that says. "Update your online directory photo."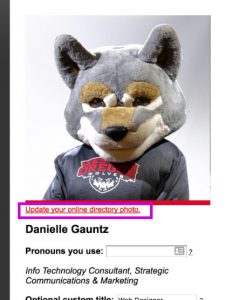 Then click on the "Choose File" button and select the photo you want to use. Then click "Upload"

Then drag the cursor over the section of the photo you want to crop it to and click "Save"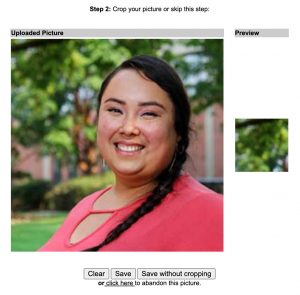 Once done click the "Submit" button at the bottom.


To view your page go to https://wou.edu/resources/faculty-staff-info/?u=username and replace username with your username.
Admin who edit multiple profiles
To edit someone else information. Follow the above steps and then enter their username in the "Search for another username" box and then click "Search".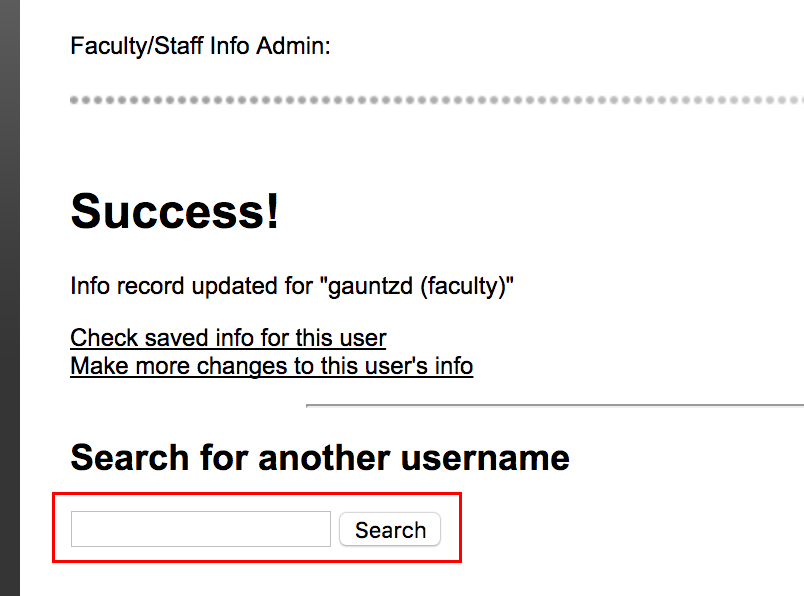 Shortcodes to add it to your site.

---
CONTACT US
Danielle Gauntz
503-838-8215
 | or
e-mail:
gauntzd@wou.edu
  |
Location:
 Admin 302