Entertainment Editor reviews the 25th annual drag show
Camille Lenning | Entertainment Editor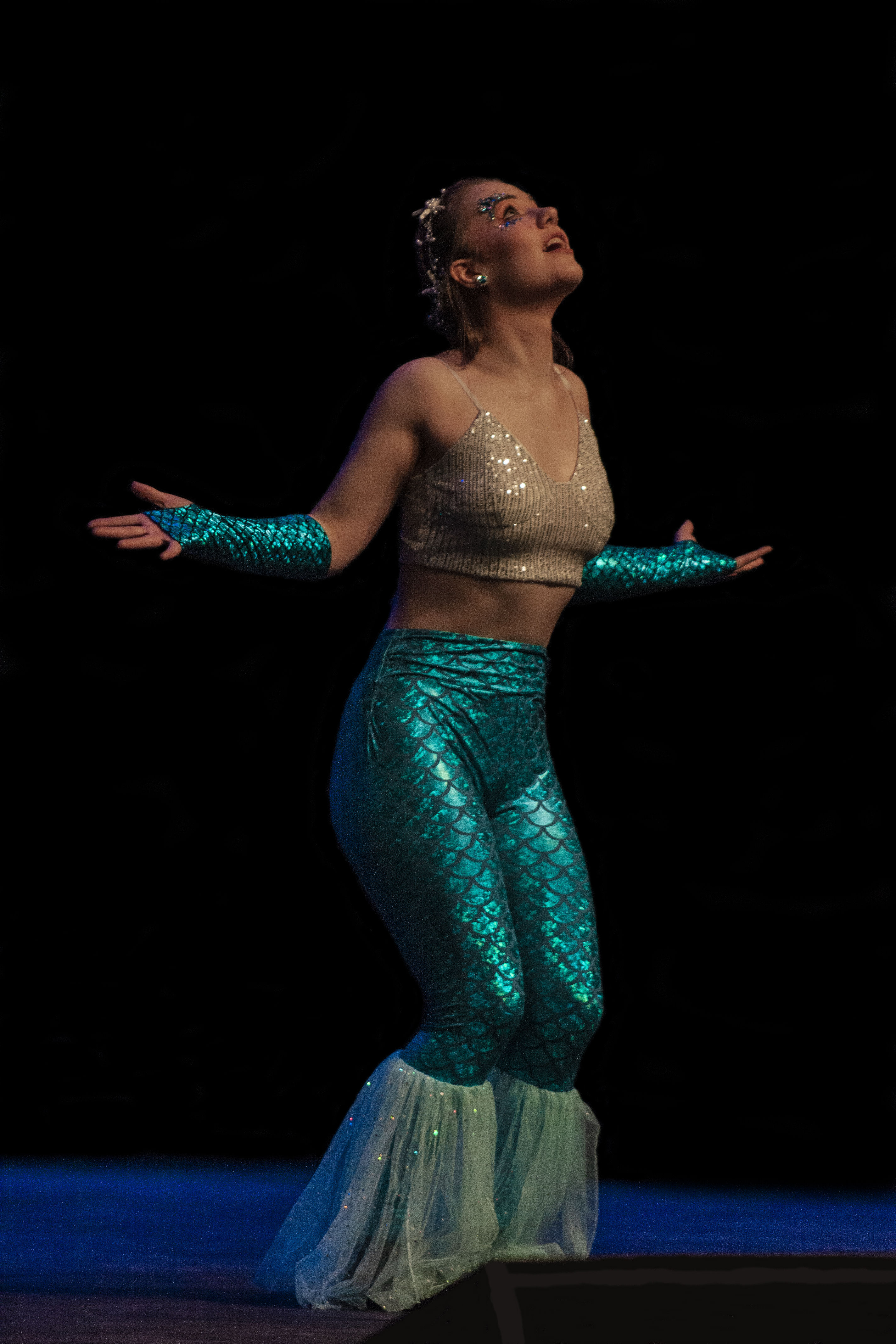 Contact the author at howlentertainment@wou.edu 
April 2022 brought Western's 25th annual drag show, "Down Where It's Wetter," a nonstop celebration of all Queer identities. The Triangle Alliance sponsored show explored sexuality and relationships through the stories of multiple characters finding and accepting themselves under the sea.
Narrated by the aptly named "Rainbow Fish," the performance was far more story-oriented than the average drag show. It followed our main character, a human named Quinn, who knows she isn't straight but doesn't know what her label is. She is approached by lesbian mermaid princess Leah, who offers to help guide Quinn on her journey of self exploration by turning her into a mermaid. 
This transformation was marked with the iconic "H2O" theme song "No Ordinary Girl" by Indiana Evans — which was not only a fitting choice for such an event but also enjoyable for those who grew up with the show, like myself. 
Honestly, all the music choices were fantastic. Songs ranged from "Call Me Mother" by RuPaul to "Supermassive Black Hole" by Muse, covering a wide array of genres and all choreographed to perfection. 
One thing I didn't expect from this drag show was to be brought to tears by the story of a polyamorous relationship who's third partner has to be kept a secret. 
Trey, a shark, is in a polyamorous relationship with mermaid Kai and jellyfish Noni, but can't tell anyone because they're afraid of judgment. In a dance choreographed to Harry Styles' "Falling," Trey pines after the two as they are forced to ignore him in public. I was a mess throughout the whole song. 
The story made a point to acknowledge the many gender expressions, relationships and sexualities out there, with special emphasis on the validity of polyamorous relationships and Queer, aromantic and genderfluid individuals. 
Throughout the show, the energy in the room was immaculate — I've never heard an audience scream so loudly. The performers gave it their all, and I left Rice Auditorium with a scratchy voice and ringing ears.
This was my first drag show, so I walked in not knowing what to expect, and I was blown away by the effort that was so clearly put into this performance. Altogether, it's clear the 25th annual drag show was a resounding success. 9.5/10.