Two slow cooker soup recipes for the winter months
Allison Vanderzanden | Lifestyle Editor
Combat the cold weather with a hearty soup recipe, like ham and potato or taco soup. Set it and forget it in a slow cooker for maximum convenience, and freeze some for later to enjoy a hot, easy meal for chilly days to come.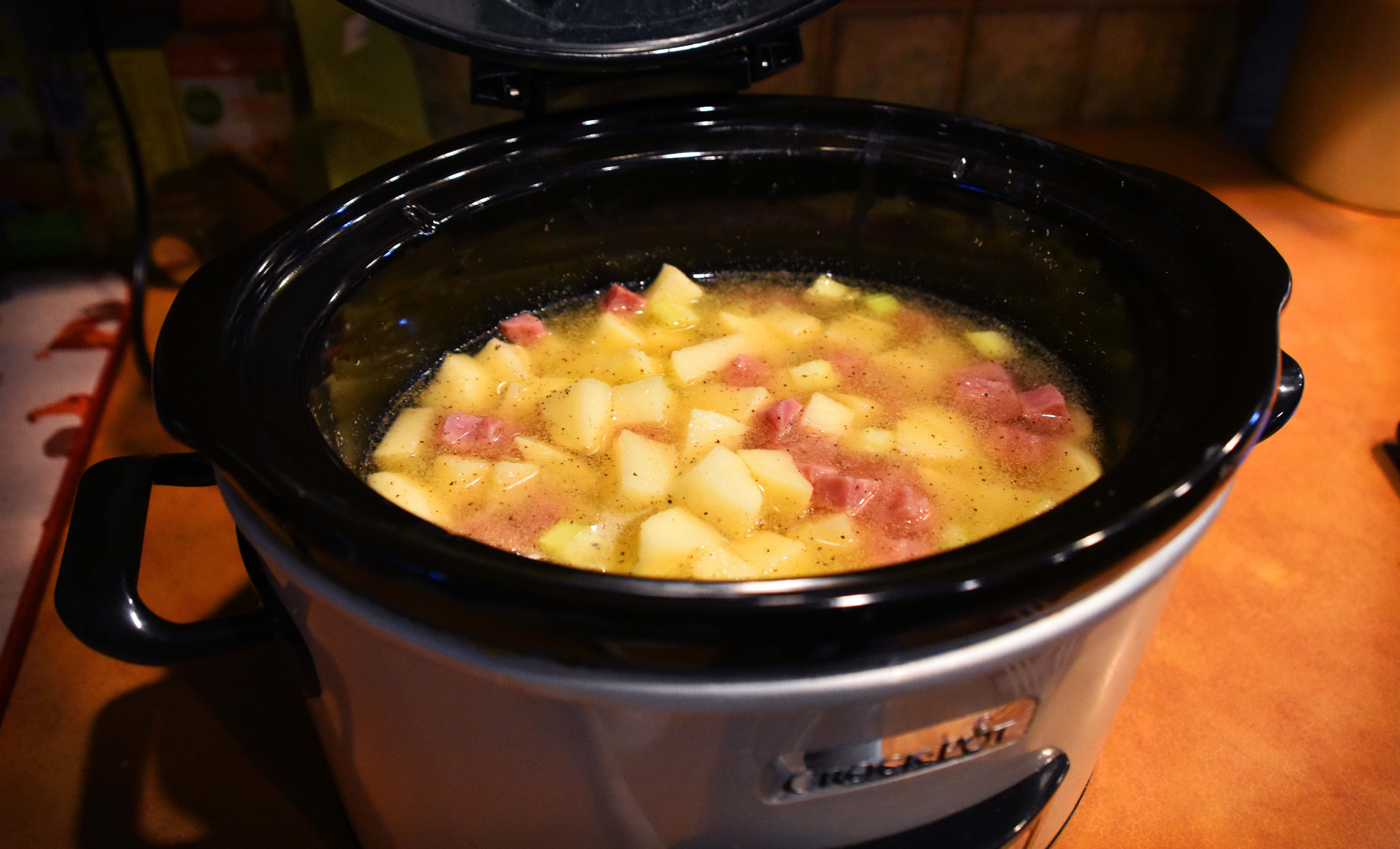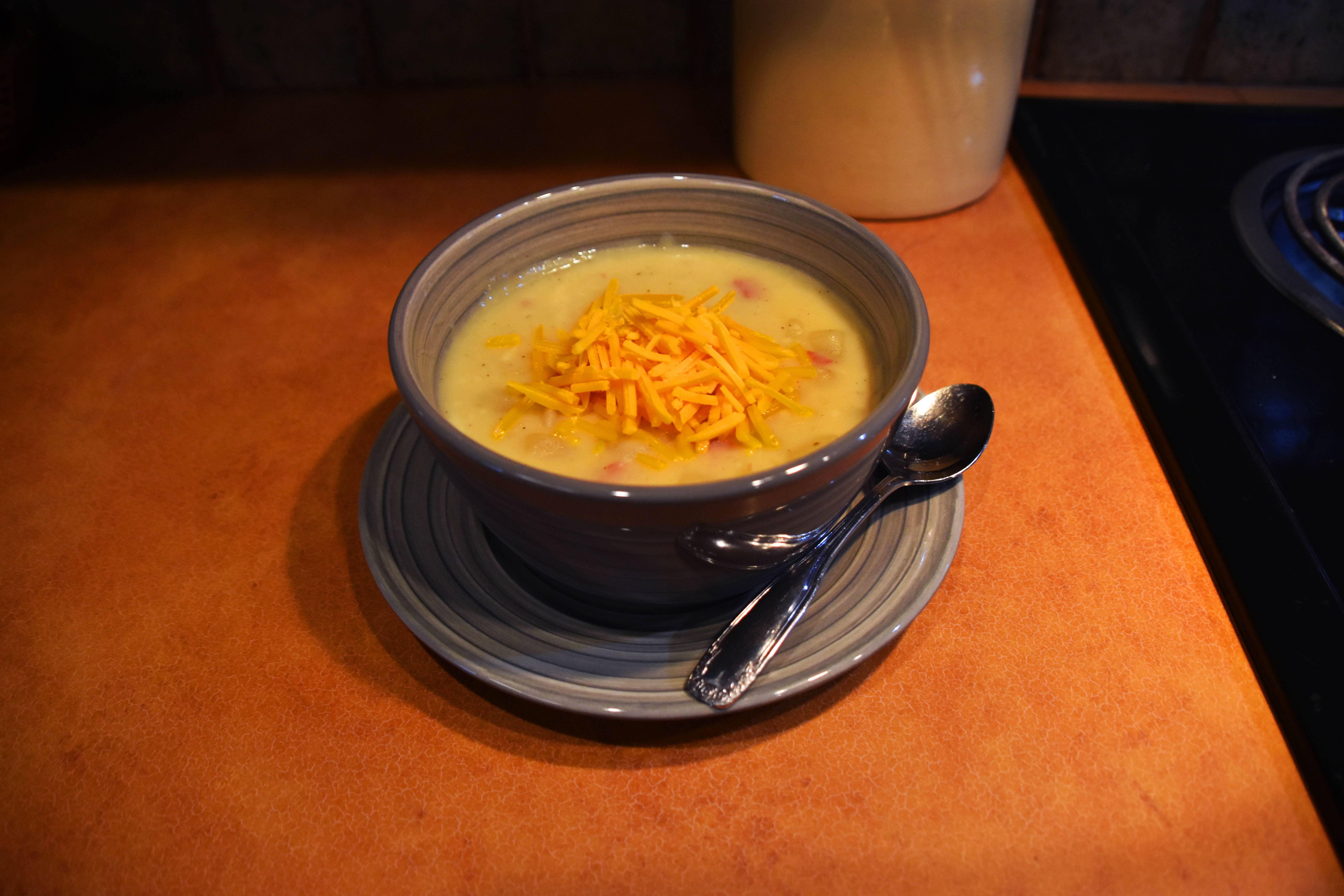 HAM AND POTATO SOUP
Start to finish: 8 hours 5 minutes
Servings: 8
3 ½ cups potatoes, peeled and diced
⅓ cup celery, chopped
⅓ cup onion, finely chopped
1 cup ham, diced
3 ¼ cups water
6 chicken bouillon cubes
1 teaspoon salt
1 teaspoon pepper
5 tablespoons flour
5 tablespoons butter
2 cups milk
Stir all but flour, butter and milk into a slow cooker. Cook on low for six to eight hours; check the tenderness of the potatoes.
Minutes before serving, melt butter in a saucepan. Add flour then gradually add milk, stirring constantly over medium heat until thick. Stir this mixture into the slow cooker.
Let cook for 15 to 20 minutes more. Serve and top with optional toppings like bacon, green onions, cheese or sour cream.
Recipe from momswithcrockpots.com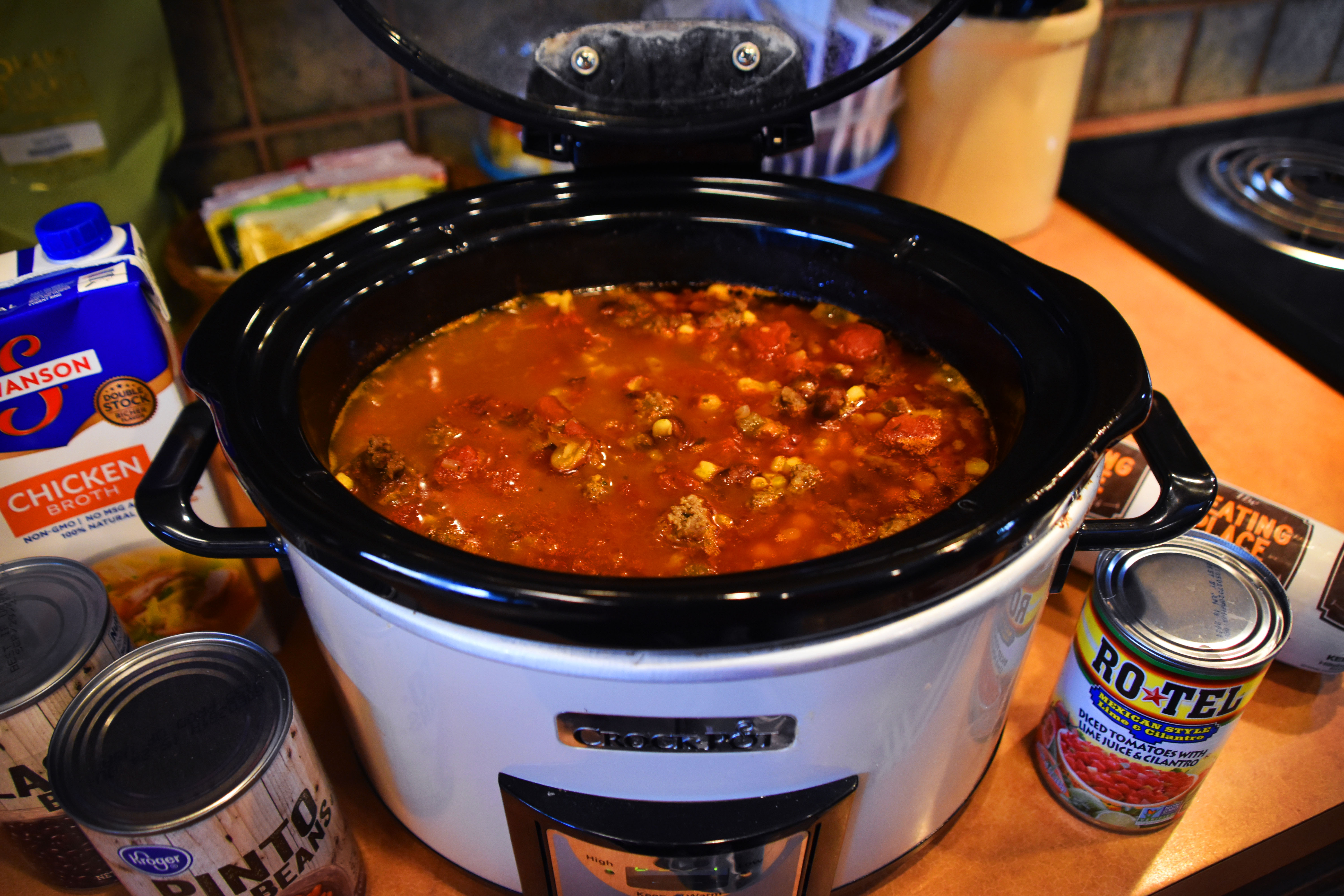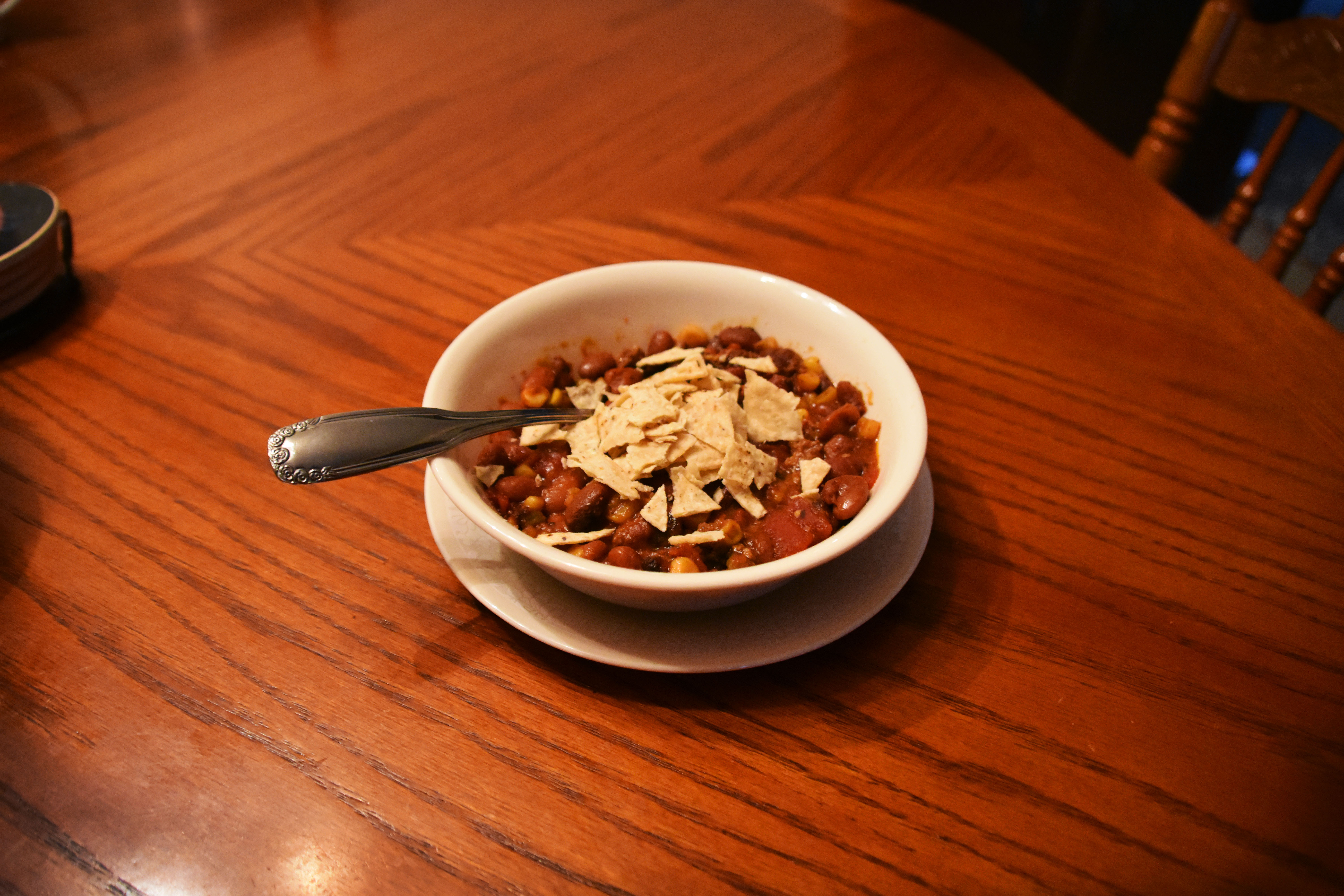 TACO SOUP
Start to finish: 7 hours
Servings: 4 to 6
1 tablespoon olive oil
1 pound lean ground beef
1 ½ cups yellow or red onions, diced
2 to 3 cups chicken or beef broth
One 15-ounce can diced tomatoes
One 15-ounce can black beans, drained and rinsed
One 15-ounce can kidney beans, drained and rinsed
One 4-ounce can chopped green chiles
1 ¼ cups corn kernels, fresh or frozen
2 ½ teaspoons chili powder
1 teaspoon paprika
1 teaspoon salt
Heat olive oil in a large skillet over medium-high heat. Add ground beef and onions and cook for two to three minutes, until the beef is browned and the onions look soft around the edges. Use a spatula to break up the ground beef into smaller pieces as it cooks. Remove from heat and drain some grease if desired.
Combine the beef, onions and remaining soup ingredients in a slow cooker and stir. Cook on low for six to seven hours. Upon serving, top with toppings such as crushed tortilla chips, sour cream, cilantro, red onion and lime juice.
Recipe from simplyrecipes.com

Contact the author at avanderzanden19@mail.wou.edu