The Student Directed One Acts festival returns for Western's theatre program
Camille Lenning | Entertainment Editor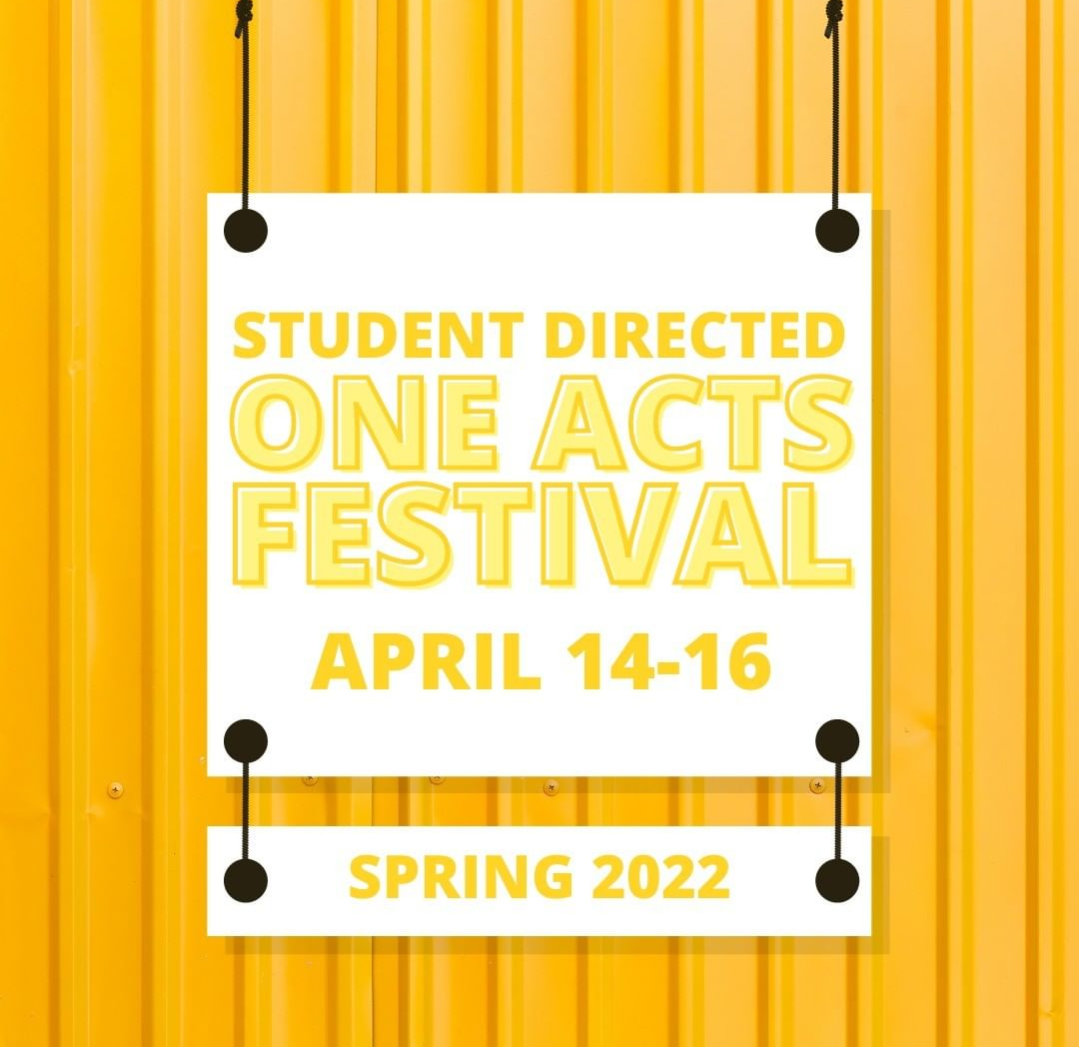 Contact the author at howlentertainment@wou.edu 
The Student Directed One Acts Festival returns April 14 – 16 and will showcase the directorial talents in Western's theatre program. The wide array of genres displayed this year is a testament to the creativity of these seven student directors and actors. 
Thursday night will kick off the one-acts festival, where four of the seven students' plays will debut.
Junior theater major Grace Porter is among those premiering their plays on opening night. "Hiding in Flowers," written by playwright Roni Ragone, will feature one female and one nonbinary character, and the performance focuses on their relationship when "a charcter comes out, but not as what you would think," said Porter. 
Another play in the Thursday lineup is "Rough Edge" by Sara Jean Accuardi, directed by senior education and theater major Braden Pippert. Set in 1994 at the Clackamas Town Center Mall months after the Tonya Harding scandal, two frozen yogurt shop employees discuss the infamous crime. 
"I'm excited to show off what (the cast) has done and what I've kind of put together," Pippert said of the show. 
Sophomore theater major Wyatt R. King will be joining Porter and Pippert on Thursday night, with Julia Specht's play, "i believe in a Republic in which money has a great deal to say." This show is a satirical take on economic class in America.
"There's this idea of pulling yourself up by your bootstraps, and this play kind of pokes fun at this idea because people who don't even own boots are supposed to pull themselves up by these bootstraps," King said.
Also premiering on Thursday is Pendleton King's play, titled "Cocaine" and directed by senior theater major Andres Avila. The plot centers on two characters, a former boxer and a prostitute, as they deal with poverty, withdrawls and the threat of homelessness. 
The Friday night showing will feature the remaining three students, including sophomore theater education major Ally Warner directing "Overtones" by playwright Alice Gerstenberg. In this play, two gentlewomen must temper their agressive alter-egos, or inner thoughts in physical form, as they interact with each other. 
Also on Friday, junior theater education major Mere Butler is directing "Bride Before a Fall," by Robert Scott. A dark humor piece, this play focuses on Victor and his mistress Madelyn, who are attempting to kill Victor's rich wife for her fortune. Unfortunately, she seems to be unkillable. 
Sarah Pitz, a senior actor training major, will be directing fellow Western student Sara Wright's play, "Woman Slay." A comedic take on the "strong female lead" trope, the performance will feature a clueless heroine and an increasingly frustrated narrator.  
The Thursday one-acts will have a second round of performances on Saturday April 16 at 7:30 p.m., and the Friday shows will have theirs the same day at 2 p.m. in Rice Auditorium, room 113. Tickets are free to all.