Where to donate and sell old clothing items
Allison Vanderzanden | Lifestyle Editor
Starting the new year off with a clean closet can be refreshing and stress relieving. If getting rid of old clothes is on the to-do list, check out these places ⏤ both local and online ⏤ where gently used clothes can be sold or donated. If dropping off clothing in person, be sure to mask up and follow the location's COVID-19 regulations. 
Many cities have Goodwill drop off locations, including nearby in Independence at 1475 Monmouth St. Meanwhile, Dallas, Salem, Albany and Corvallis, among many other cities, have Goodwill stores where donations can be turned in. Though the donor doesn't receive payment this way, they may earn a tax deduction or in-store coupons if offered. 
Salem has quite a few other thrift stores that take clothing donations. Willamette Humane Society Thrift Store and Salem Friends of Felines both support animal shelters with their selling of thrifted donations. Both stores are currently taking donations by appointment only; contact Willamette Humane Society at 503-362-6892 and Salem Friends of Felines at 503-689-1759 to schedule. 
There are also Union Gospel Mission and Salvation Army locations in Salem. Drop off donations to Union Gospel Mission to support their therapy program at 885 Commercial Street NE. The Salvation Army is open for donation drop offs that fund their adult rehabilitation programs at 642 Lancaster Drive NE.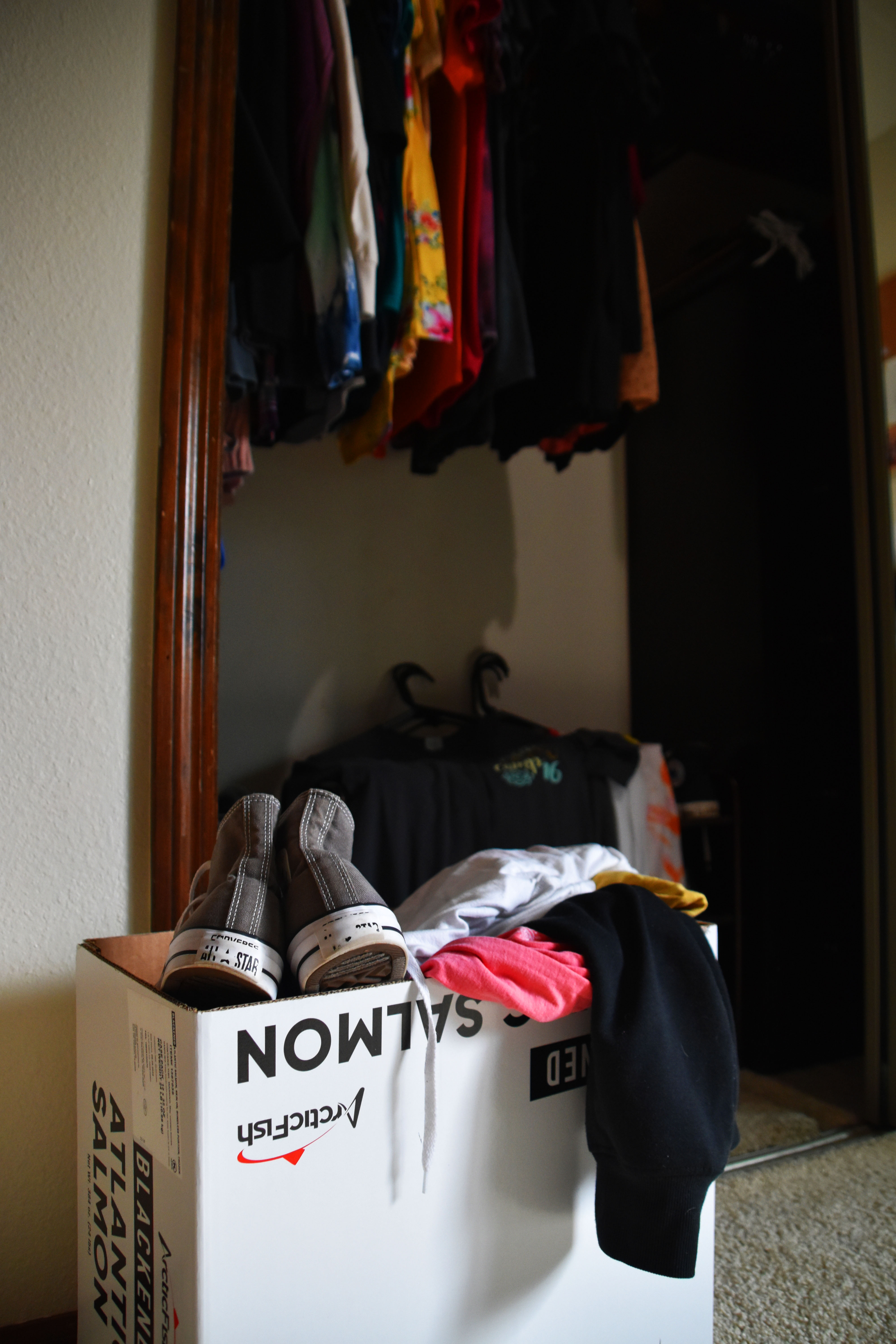 Plato's Closet will pay patrons for their donations, and there is a Salem location at 3884 Center Street NE. Check their website or call them at 503-362-3778 to see what styles of clothes they are currently in search of. 
Clothes can also be sold from home on apps and websites. Apps like Depop, Poshmark, Mercari and ThredUP each have their own unique layouts and styles for selling clothing to cater to all kinds of users. Facebook Marketplace and ASOS Marketplace are websites that can be used to make a quick buck as well. Social media accounts can also be made specifically for selling old clothes locally. Some online stores take a percentage of each sale made, so be sure to read the fine print and choose which site works best personally. 
Getting one's closet cleaned out can help start the new year off on the right foot. Do some extra good by earning some extra funds or donating to a local thrift store with a meaningful cause. 

Contact the author at avanderzanden19@mail.wou.edu