Students come together to share their talent in this traditional New Student Week event 
Camille Lenning | Entertainment Editor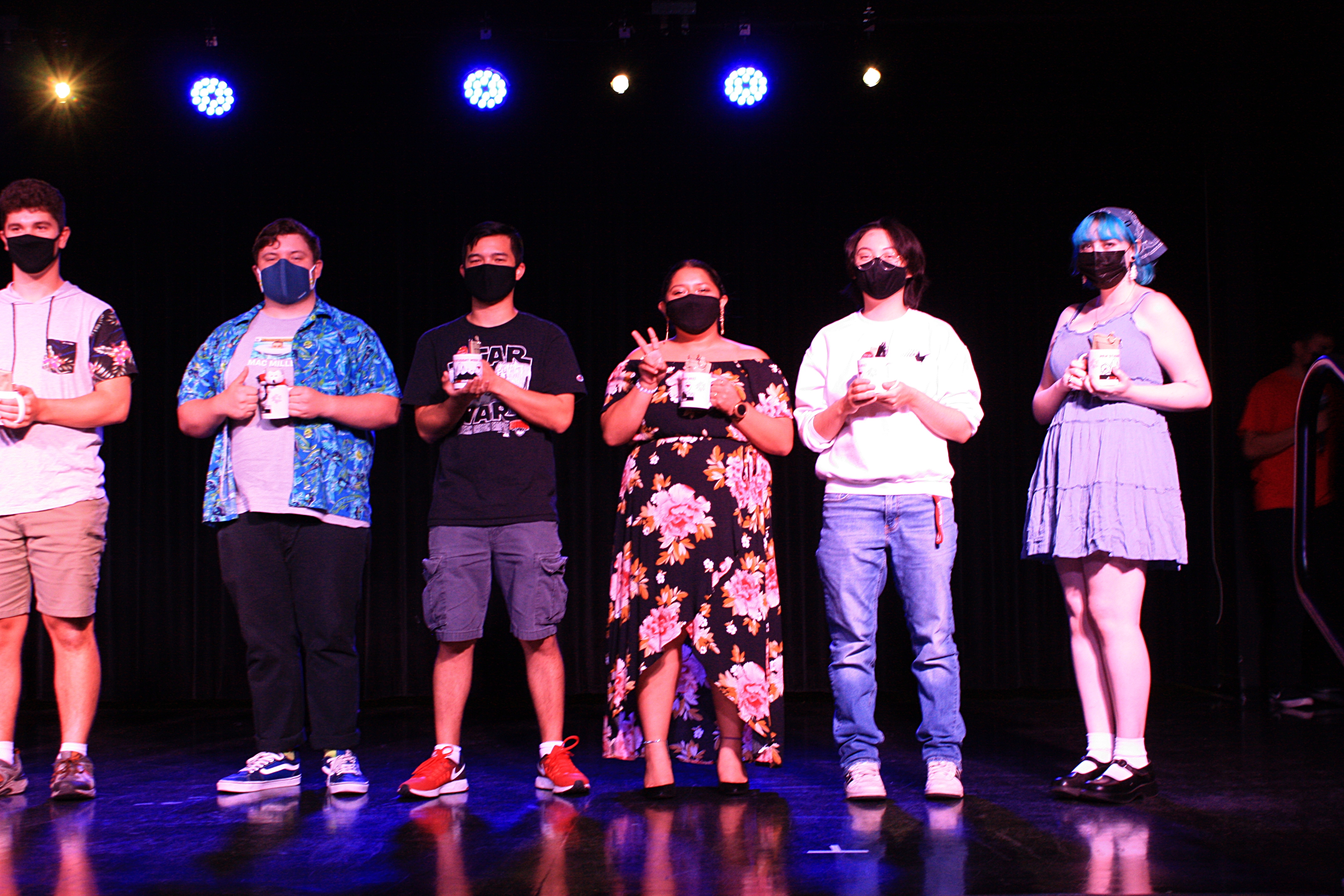 The end of New Student Week was marked by the return of a Western tradition — the Variety Show. Organized by the PLUS team's Variety Show committee, the event consisted of 10 student acts, three prize giveaways and a New Student Week video shot and edited by Western alumnus and freelance videographer Andy McDonald. 
Moshe Martinez, junior computer science major, PLUS team member and overseer of the Variety Show committee, acted as MC of the event. Spaced throughout the show, the PLUS team held short raffles for prizes, and a select few students won items ranging from a Hydro Flask to a smart TV.  
The performances began with junior ASL Studies major Jared Foos, who sang and played guitar to his own arrangement of "Gone, Gone/Thank You" by Tyler, the Creator and "Relax/Divide" by Hail The Sun. 
First-years Ashlee Ellis, Sorin Santos and Breanna Carrasco Vivar performed an energetic light dance routine to the song "LALISA" by Lisa. 
Senior criminal justice and psychology double major Andrew Freeman, who is vice president and vocal percussionist of Western's Acapella Club, performed an original beatbox story, taking the audience through a day in the life of a beatboxer. Freeman was joined by the rest of the Acapella Club for a musical finale. 
On the piano, first-year music education major Kourtney Branchfield performed an original song titled "Perfectionist," something she identifies with.
"I want to kind of help people understand what (perfectionist) means," Branchfield said of her song's message, "or people who are also dealing with it can also relate to it." 
First-year business major Daizy Hernandez Soriano sang "Que Me Vas a Dar" by Jenni Rivera, the only act performed in another language. 
Graduate student Liam Vance performed "Take Out Some Insurance" by Jimmy Reed. As Vance left the stage, he declared, "My Name is Liam Vance and I am just getting started." 
Channeling a Bo Burnham-style musical comedy, senior art and design major Jessica Bailey performed an original song on guitar titled "WIP" about wanting to find their place and figure out life. 
"One of the things that I was working on was trying to be more honest with myself…" Bailey said, "even if things are kind of embarrassing and weird to say out loud, trying to say it anyways because it's actually quite helpful." 
First-year Jasper Beck performed his slam poetry piece titled "2nd Law" accompanied by an original backtrack and slideshow. 
"I essentially used the second law of thermodynamics as a metaphor for the fact that societies and relationships tend to fall apart, just like matter does…" Beck said of the inspiration behind the poem, "and sort of my thoughts on how that affects people and how our reaction to that brokenness is not healthy, in my opinion." 
First-year psychology major Aubrey Mollock sang an emotional rendition of "Burn" from the musical "Hamilton," a song performed by wife Eliza after Hamilton released documents to the public revealing his affair. 
First-year Manda Oliver played an original piece titled "Stepping into a Mirror." According to Oliver, the song was initially about escaping reality, but over time came to be synonymous with creating her perfect reality instead. 
At the end of the live performances, Martinez was joined onstage by the rest of the PLUS team for a choreographed dance to Bruno Mars and Mark Ronson's hit song "Uptown Funk."

Contact the author at entertainmenteditor@thewesternhowl.com