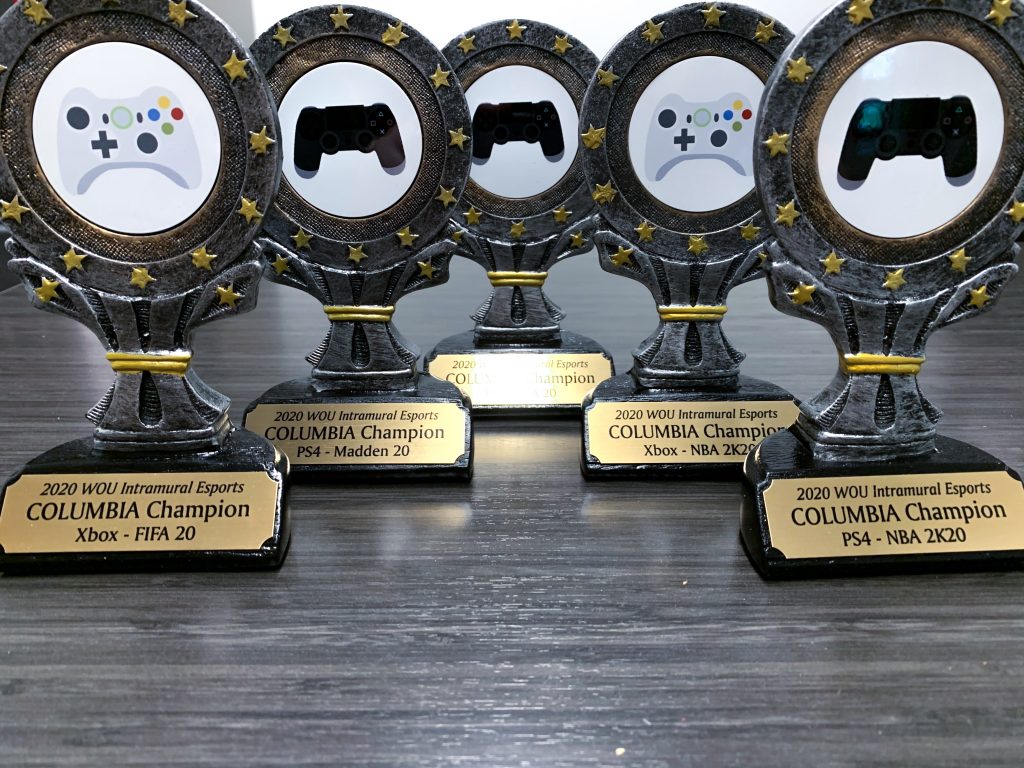 Hannah Greene |  Sports Editor
Due to COVID-19, not only were Spring Varsity and Club sports put to a halt, but the recreation department had to stop all Intramural Leagues as well — resulting in the creation of the Esports League. 
"We researched and talked about an expansion into Esports for a while. We wanted to make sure we knew how to effectively run an Esports league, and if Esports fit into the Campus Recreation mission and values. You could say we fast tracked the implementation when the pandemic arrived, but I'm happy to say they have gone well," stated Andy Main, the Assistant Director of Campus Recreation Intramural and Club Sports, on the decision to proceed with Esports leagues. 
As of right now, there are multiple leagues offered for both Xbox and Playstation 4 including FIFA 20, NBK 2K20 and Madden 20. 
"We've tried to stick to games that at least one of our Intramural Supervisors had experience playing," said Main on the decision of which games and leagues to have — this way they could be confident in what they were doing.
Currently there are five people working on the leagues to ensure quality and capability, including Main and four Intramural Supervisors: Shariff Youngblood, Noah Jones, Jonny Watt and Sarah Texter. Each Intramural Supervisor works on the league from the start to the finish, actively managing each aspect — GroupMe conversations have been started to keep all participants up to date and to make sure everyone follows the rules and how the matches are set up. GroupMe has also helped the Intramural Supervisors by giving feedback, allowing for improvements to newer leagues. 
"Some of the difficulties we've had at WOU with the leagues is being able to get more people to sign up, it's a small school and sometimes people don't know we offer some things," stated Shariff Youngblood, an Intramural Supervisor, on the subject of helping create the Esports leagues.
Right now through May 24, students are able to join the leagues for Madden 20 on PS4 and Xbox, which can be done through IMLeagues. For more information and regular updates, follow the Intramural Sports page on Instagram, wou_imsports.
Contact the author at hgreene18@wou.edu
Photo courtesy of Andy Main