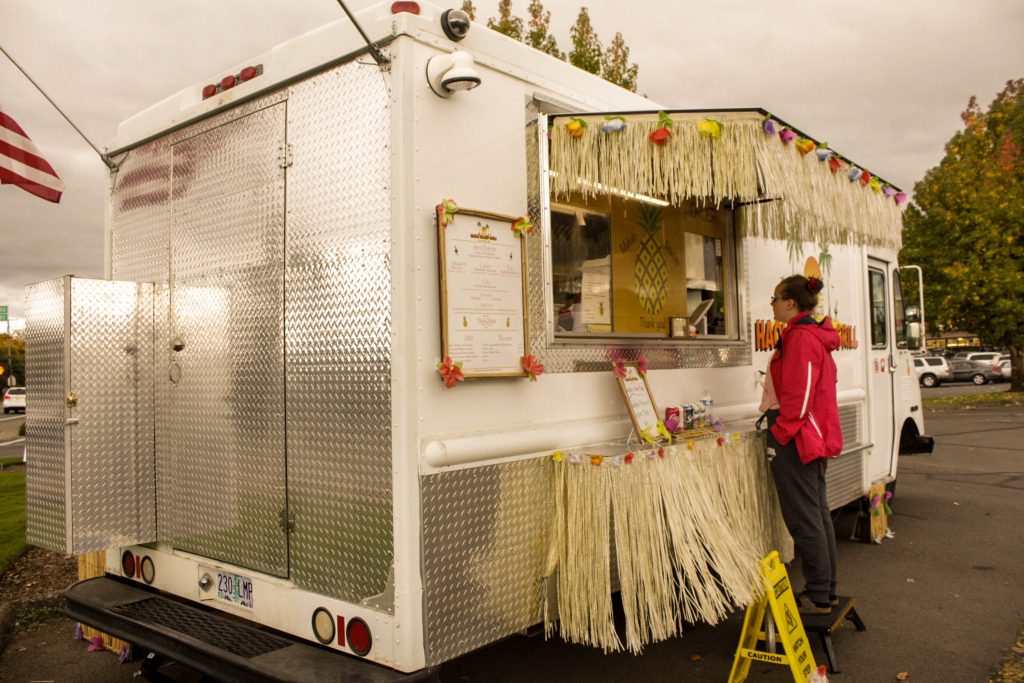 Rylie Horrall | Lifestyle Editor
Haole Island Grill is located in Independence at 1350 Monmouth St in the parking lot near Roth's. It's owned and operated by Christopher Savignard, who started the food truck in February.
Savignard is a graduate from the Le Cordon Bleu College of Culinary Arts, and is a classically trained French chef. He wants to own his own restaurant someday, using the food truck as a step towards reaching that goal. 
Savignard and his wife initially lived in Las Vegas, Nevada before moving to Monmouth in June 2018. He picked the area based on the size of the town and the desire to slow down his fast-paced lifestyle.
"We love small town living and wanted to stay local and offer a unique dining choice for the wonderful people in the Monmouth/Independence Community," he said.
He got the name for the food truck from a previous term used by his coworkers while he worked in Las Vegas.
"I used to work with quite a few Hawaiians in Las Vegas," said Savignard. "I would often cook family meals for my crew, and they would say 'Wow! This Haole can cook!' They said it with love & affection and I never took it any other way."
Their menu consists of island inspired dishes; Savignard and his wife had travelled throughout the Hawaiian Islands, Polynesia and the Caribbean, which is where he got his inspiration from.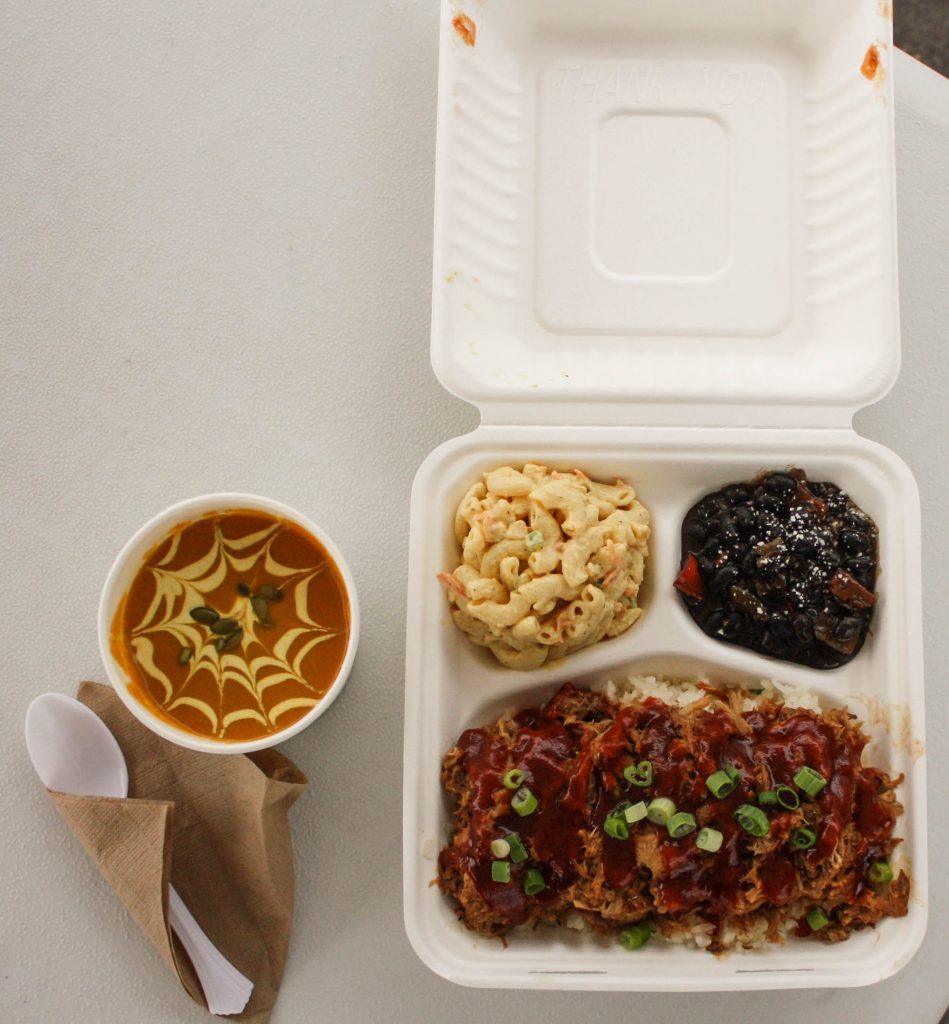 For first-time customers, he recommends a few items based on the customer's preference or current mood. Usually, the Hawaiian-inspired Haole-Huli Chicken or Mojo Steak topped with homemade Chimichurri sauce is what he recommends. The Haole-Huli Chicken is chicken with Hawaiian-style BBQ, and the Mojo Steak is made with a Cuban Citrus Marinade.
If a customer is craving something with a little heat, Savignard recommends the Jamaican Inspired Jerk Chicken. In addition, he suggests the Tropical Chips and Pineapple-Mango Salsa as a beginning appetizer along with a Marionberry Mock-Mojito as a beverage choice.
According to Savignard, their signature dish is the Haole-Huli Chicken Island Plate on a bed of Coconut Rice with Polynesian Macaroni Salad & Tropical Mango Coleslaw, and he recommends that it be paired with the signature drink: the Marionberry Mock-Mojito. For customers that don't prefer meat, Haole Island Grill offers a few vegan dishes, such as tofu and Caribbean Spiced Black Beans.
"Our goal is to provide the best of the best while creating something special for our guests," Savignard said. "Every detail, every component is made with passion and pride in order to craft a delicious meal that will keep them coming back for more. As we like to say, Come and Get Your Grub On!"
Haole Island Grill is open from 11:30 a.m.–6:30 p.m. on Tuesday, Wednesday and Friday, and from 12–6 p.m. on Saturdays. They also travel for events, which are posted to Facebook and their Instagram at the handle @haoleislandgrill, and can be found on their website www.HaoleIslandGrill.com as well.
Contact the author at rhorrall17@mail.wou.edu
Photos by Cora McClain