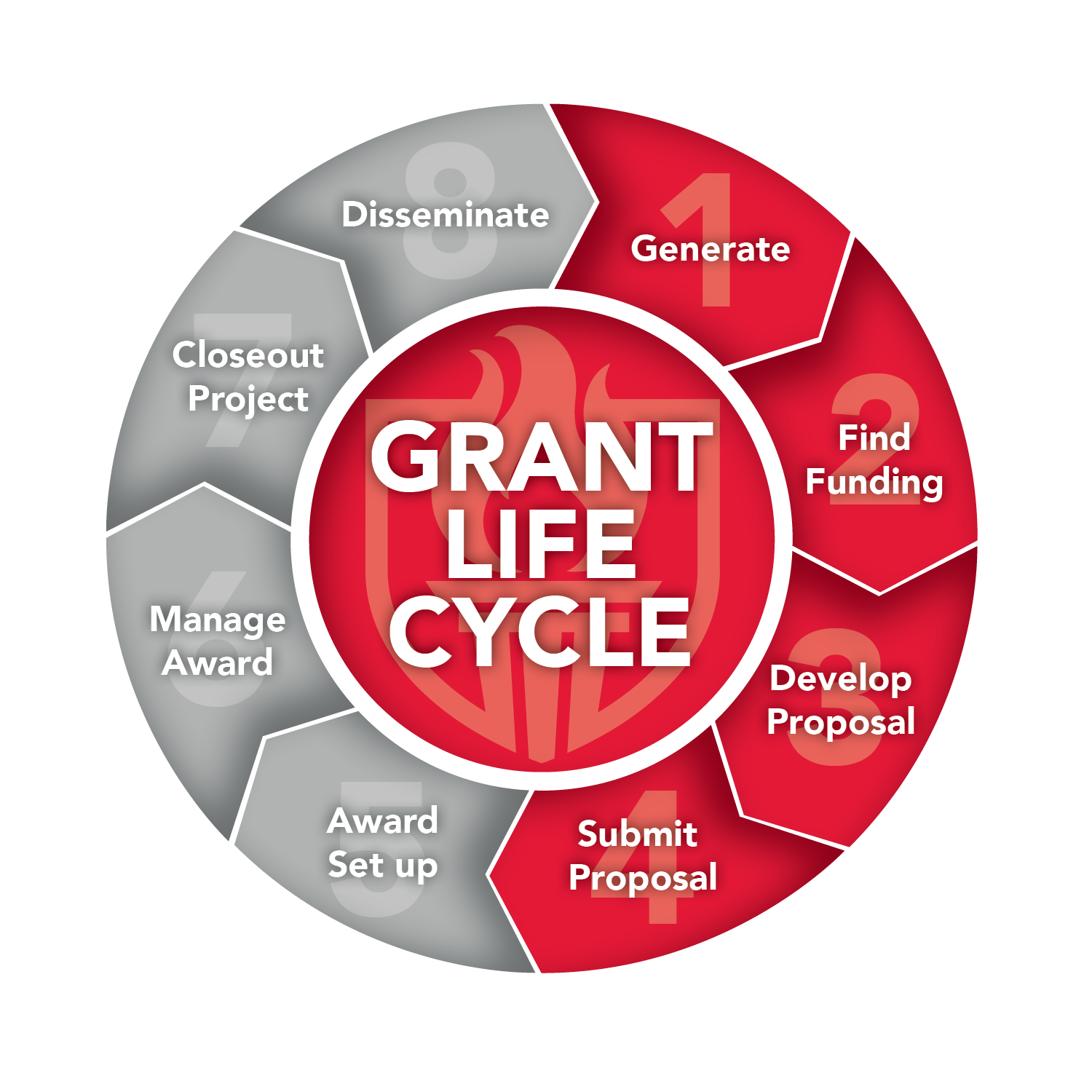 Sponsored Projects

Sponsored Projects supports the scholarship, research, teaching, and programmatic missions of the University by providing guidance and oversight to faculty and staff at every stage of the external funding process, including identifying funding opportunities, proposal development and submission, post‐award management, and compliance.
Sponsored Projects also establishes WOU policies related to sponsored project funding, is the authorized representative on grant submissions, and serves as the formal institutional liaison with external sponsors.
Sponsored Projects provides guidance on submitting competitive, well-written grant applications. We can work one-on-one with faculty and with grant writing teams. We develop and deliver grant writing education programs and workshops for faculty. We interpret federal regulations to effectively comply with funding agency requirements. Throughout the grant life cycle, Sponsored Projects fosters relationships internally and externally and is here to advance institutional growth.
1. Generate
The Pre-award Manager can help you conceptualize a project idea. Generating a project idea will help develop strategies for finding funding.
2. Find Funding
The Pre-award Manager can help find funding opportunities that align with project needs and interests. For federal grants, Grants.gov is a great resource. State and local funding resources can be found on Oregon Buys, and Senator Merkely's Grants Opportunities Newsletter, and RACC. Learn how and where to look. Finding funding is one of the hardest parts of research development. Looking regularly and engaging in the pursuit will expand potential sources. If the funding source is a private or corporate foundation, contact the WOU Foundation to discuss your project.
3. Develop Proposal
Once a project and a funding source have been identified, start developing your proposal. Work with the Pre-award Manager on your budget (Excel file) and Intent to Submit form (PDF). Talk with your Department and Division Chairs and consult with your Division or College Business Manager about how the award will be managed if funded. As a general rule, it takes about four to six weeks to prepare a well-written, competitive proposal. Start early.
4. Submit Proposal
When a proposal is ready to submit, Department and Division Chairs, and Dean signatures are required. The SPO is the University's authorized officiant that approves ALL proposal submissions to sponsors. Project directors must have SPO approval before submitting. If proposals are submitted without authorization, the university is not obligated to accept awarded funds. The Routing Form (PDF)is the form needed to secure signature approvals. Ideally, proposals should be ready for submission one week prior to the deadline. If receiving a contract, work with the SPO to establish a budget, justification, and scope of work. The SPO team will help route the contract to the General Counsel for signature approval.
5. Award Set-Up
Notify the SPO when you receive notification from the funding sponsor. Contact the Post-award Manager. Awards and commitments require review and approvals before funds can be received. Links to Account Setup Request form, Sub-recipient checklist form, Cost-share Commitment form.
6. Manage Award
Once your project is underway, work with your division or college business manager to manage your grant funds. The Post-award Manager can serve as a resource.

7. Closeout Project
Once your project is complete, you will need to closeout the project. Work with the Post-award Manager to make sure you comply with the funder's guidance and WOU policies and procedures.

8. Disseminate
During and after your project, you should plan to disseminate the information and data generated. This is done via sending Policy briefs to any interested audience, publishing, presentations, website updates. Work with the Pre- and Post-award Managers to develop content for internal and external audiences, by posting content to the Research at Western blog, and publishing your work in journals appropriate to your field.