Academic Affairs
Serving Oregon's working adults
Academic Programs  
WOU:Salem programs are designed to be more accessible to working adults who need flexible courses that are offered when and where they need them.
WOU offers the MA in Organizational Leadership and the BAS in Liberal Studies in Salem.  In addition, students can combine general education coursework completed at Chemeketa Community College with selected upper division course offerings at WOU:Salem or online to complete a number of WOU programs: Psychology, Criminal Justice,and Interdisciplinary Studies. WOU:Salem also offers selected upper division courses in Business and our popular Professional Writing Certificate.
At this time, we offer virtual (Zoom) hybrid courses on Monday, Tuesday, Wednesday and Thursday evenings. We offer some graduate courses on Saturdays.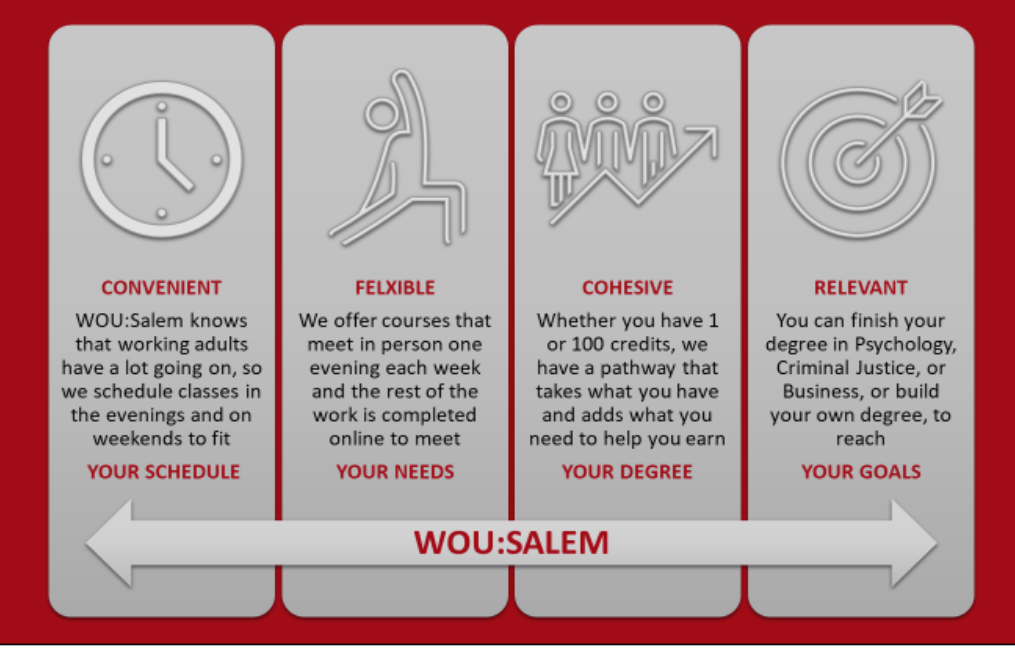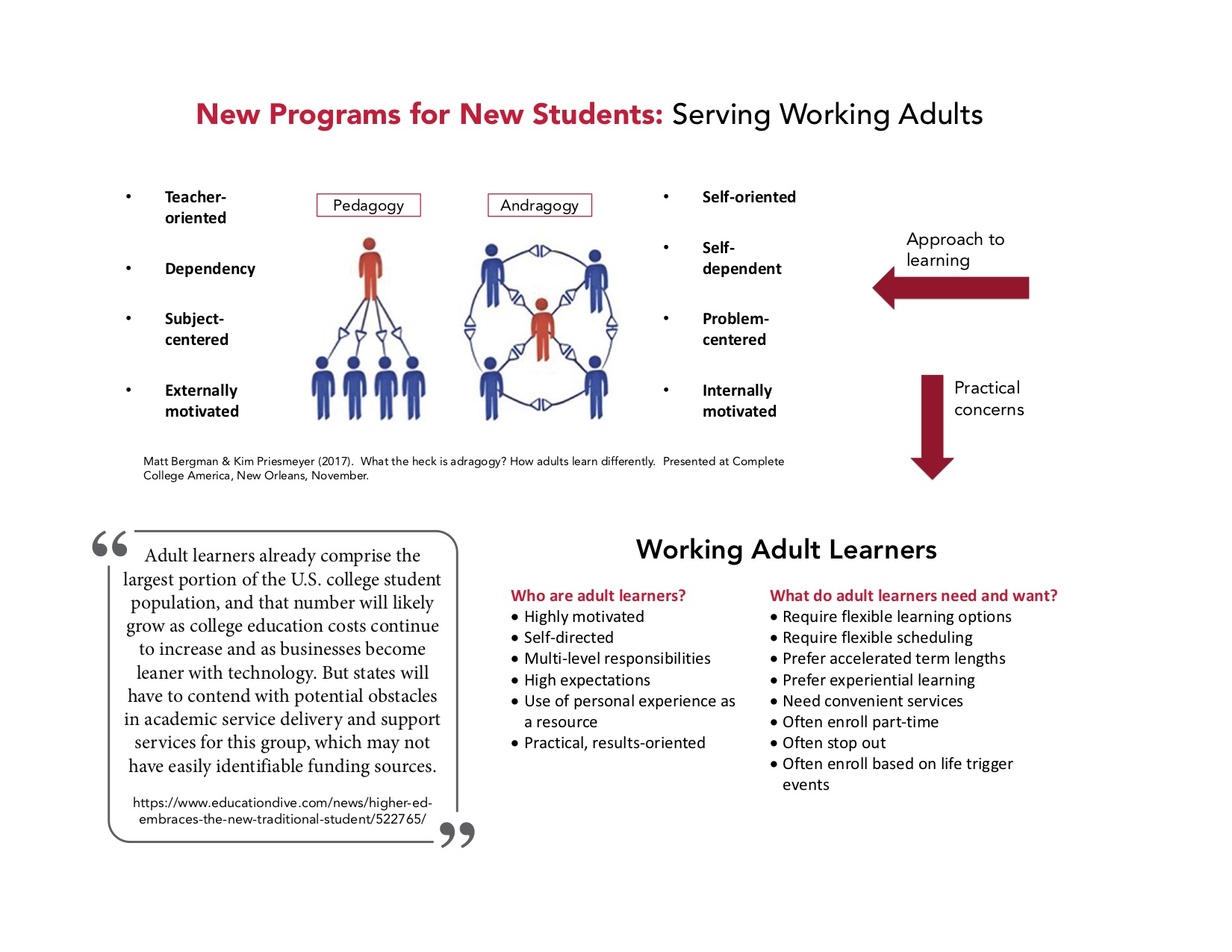 Mission/Purpose
WOU in Salem extends the reach of our transformative education and personalized service by providing working adults and others with affordable, relevant and high quality graduate degree programs, undergraduate degree programs, degree completion programs, and certificates. Classes are delivered in innovative, flexible formats at times and places that are convenient for diverse students. In so doing, we grow our market, and our visibility and value to the region and the state.
With a Salem-based path through WOU's new general education program and free electives offered through the pending Applied Baccalaureate in Liberal Studies program, students will be able to complete a undergraduate WOU degree without taking courses on WOU's Monmouth campus. Salem-based graduate programs are also under development.
The downtown Salem location in the Vick Building, hybrid and online courses, and evening/weekend face-to-face schedules will make high-quality WOU degrees accessible to working adults in Oregon's second largest city.
Complete College America offers valuable resources related to working with working adults who are returning students.
Need

There are many Oregonians who earn AA and AAS degrees every year, but do not go on to earn a four-year degree.  Over 25,000 workers in Salem have some college but no degree. There are currently no other public universities with a physical presence in Salem.
Click below to learn more about the need for degree completion in Oregon.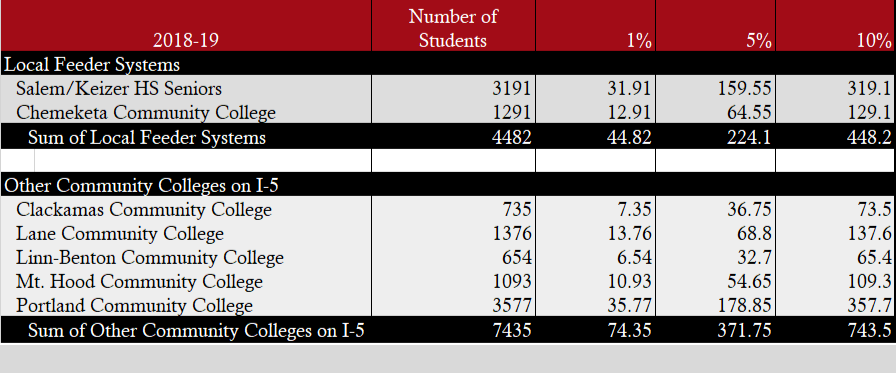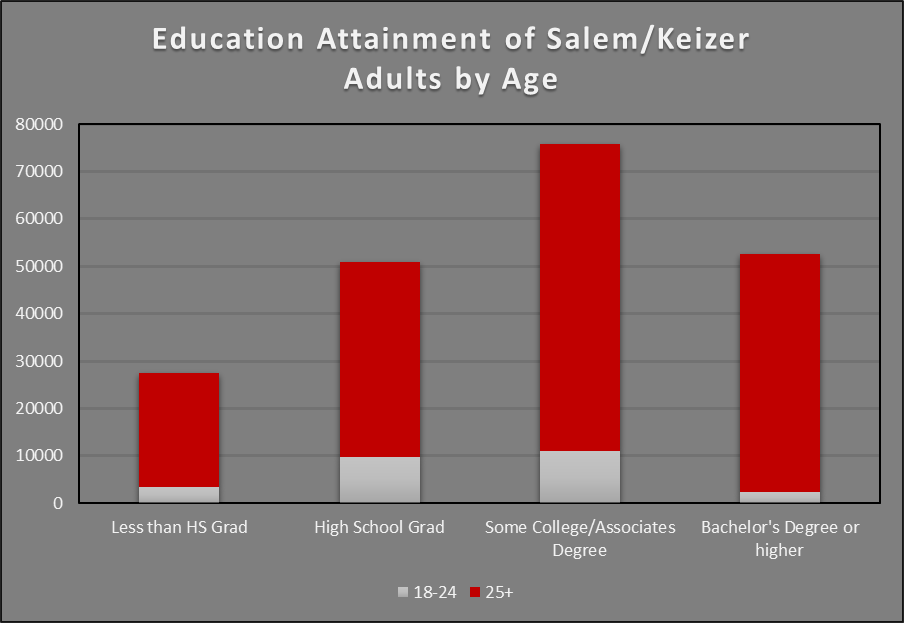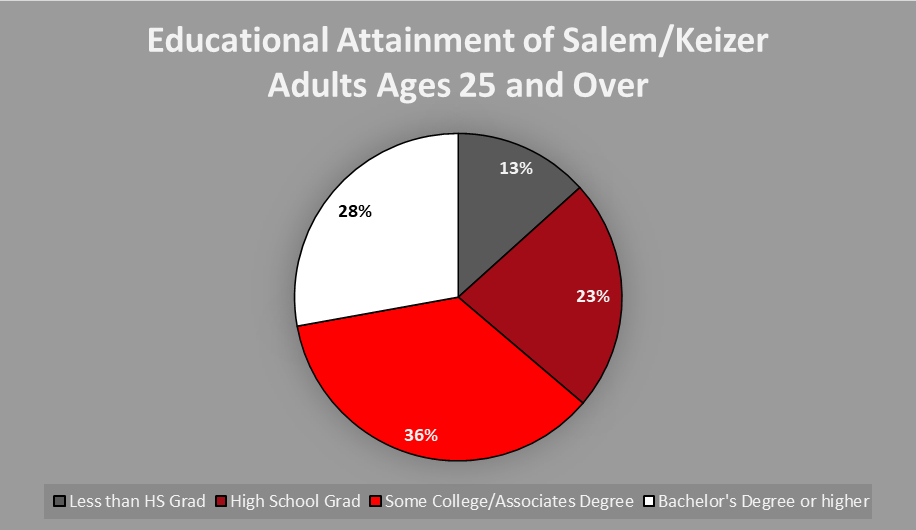 Student Services
 We are planning for student services in Salem.  As our hours of operation and enrollments increase, so will the services we offer students.  No matter what, students in Salem will be supported by WOU staff in navigating registrar, financial aid and business office services.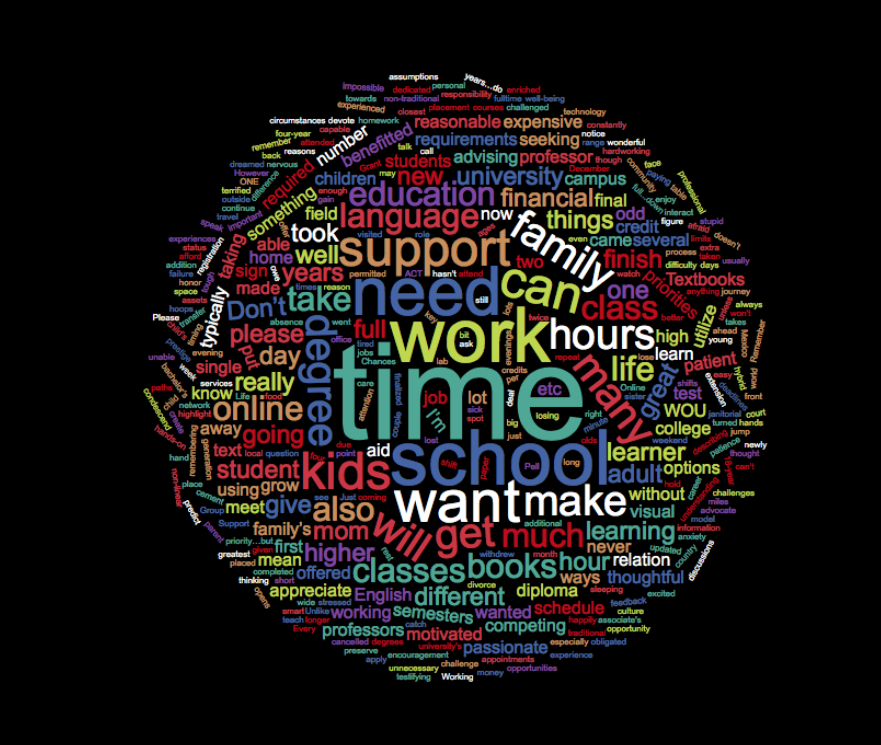 Working adult students wrote "Dear WOU Professor" letters about their college experiences. In their letters they wrote what was important to them in continuing their education. This word cloud is made from those letters.
---
Contact
Office of Academic Affairs
503-838-8271
| or
e-mail:
provost@wou.edu
|
Location:
Lieuallen Administration Building, Room 202