WELCOME
The Community Emergency Response Team (CERT) Program provides training and resources about disaster preparedness for hazards that may impact your family and our campus community.   For more information contact: Susan Griffin   cert@wou.edu
The CERT Training includes:
Basic disaster response skills
Light Search and Rescue
Learn about Fire Extinguishers
Resources for Emergency GO Kits
Training to respond as a team during emergency's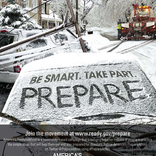 FALL  2018   Basic CERT Training Courses
Tuesday - Thursday from 8:00 - 5:00 pm
December  1th - 13th, 2018   More information coming soon!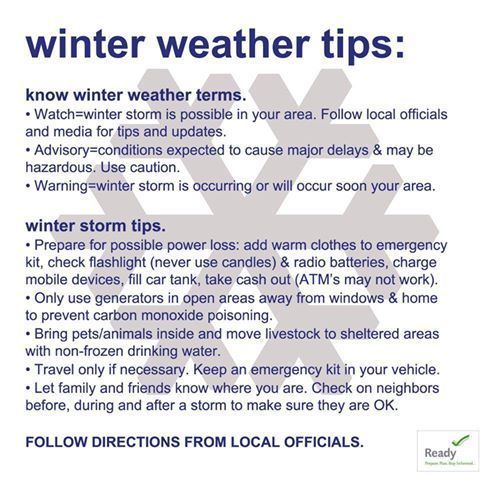 Prepare for severe weather with winter weather tips. This graphic image is part of the Winter Weather Safety Graphics collection.
GENERAL EMERGENCY PROCEDURES:  When you become aware of an emergency situation where life or property is threatened, immediately contact Campus Public Safety. It is imperative that you follow the directives of emergency response personnel. Know the location of safety equipment in your work area and learn how to use the equipment. Familiarize yourself with emergency evacuation routes for your building. Contact Campus Public Safety immediately at 503-838-9000.
Great resource from Polk County Emergency Management Office 
Get Ready - Get Involved - Give Help

WOU CERT Team encourages WOU Employees and Students to learn about how you can plan ahead and be ready for an emergency here on campus.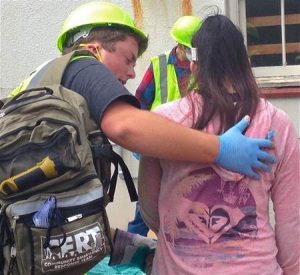 the great oregon shakeout
10-19-2017 at 10:19 am
Millions of people worldwide will practice how to Drop, Cover, and Hold On at 10:20 a.m. on October 20* during Great ShakeOut Earthquake Drills!
Oregonians can join them today by registering for the 2016 Great Oregon ShakeOut. Participating is a great way for your family or organization to be prepared to survive and recover quickly from big earthquakes– wherever you live, work, or travel. ShakeOut is also a major activity of America's PrepareAthon!

OPB Documentary:  UNprepared
Oregon Field Guide spent a year-and-a-half probing into the state of Oregon's preparedness, and found that when it comes to bridges, schools, hospitals, building codes and energy infrastructure, Oregon lags far behind many quake-prone regions of the country.
The full documentary is a continuation of the ongoing OPB News series "Unprepared."
Here's What 4 Families Learned When They
Amelia Templeton/OPB