Classes and Tuition
Quality Preschool for WOU and the Surrounding Community!
TUITION BY THE TERM

ENROLLMENT OPTIONS

EMPLOYEE 

COMMUNITY

WOU STUDENT 

IFC Discount Incl.

Annual Registration Fee – $50 per family- non-refundable to hold spot

$50

$50

Full Time Preschool Program  5 days per week 7:45 am to 5:15 pm

$2,339

$1405

3/4 day Preschool Program  5 days per week 7:45 am to 2:30 pm  

$2,189

$1313 

Preschool Promise Families only – Extended care  2:30 pm – 5:15 pm

$599

$360

Preschool Program – Early Arrival 7:30 am – 7:45 am

$45

$45

Toddler Program (ages 18-36 months) 5 days per week 7:30 am-3:00 pm

$2,949

$1,770

CASE – After school Enrichment (K to 5th grade)  5 days per week 3:00 pm–5:15 pm (includes non-school days) 

$750 

$450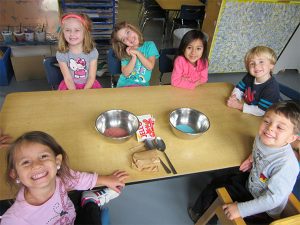 Thank you for your interest in enrolling your child in the Child Development Center. We know that choosing a program that provides high-quality child care and education is of the utmost importance to you. We do our best to accommodate the needs of children and their families. We encourage you to make an appointment to tour the center before you submit your application. During the tour you will have the opportunity to see us in action and ask questions. If you choose to bring your child, this will give him or her the chance to explore our learning environment.