Welcome to Student Media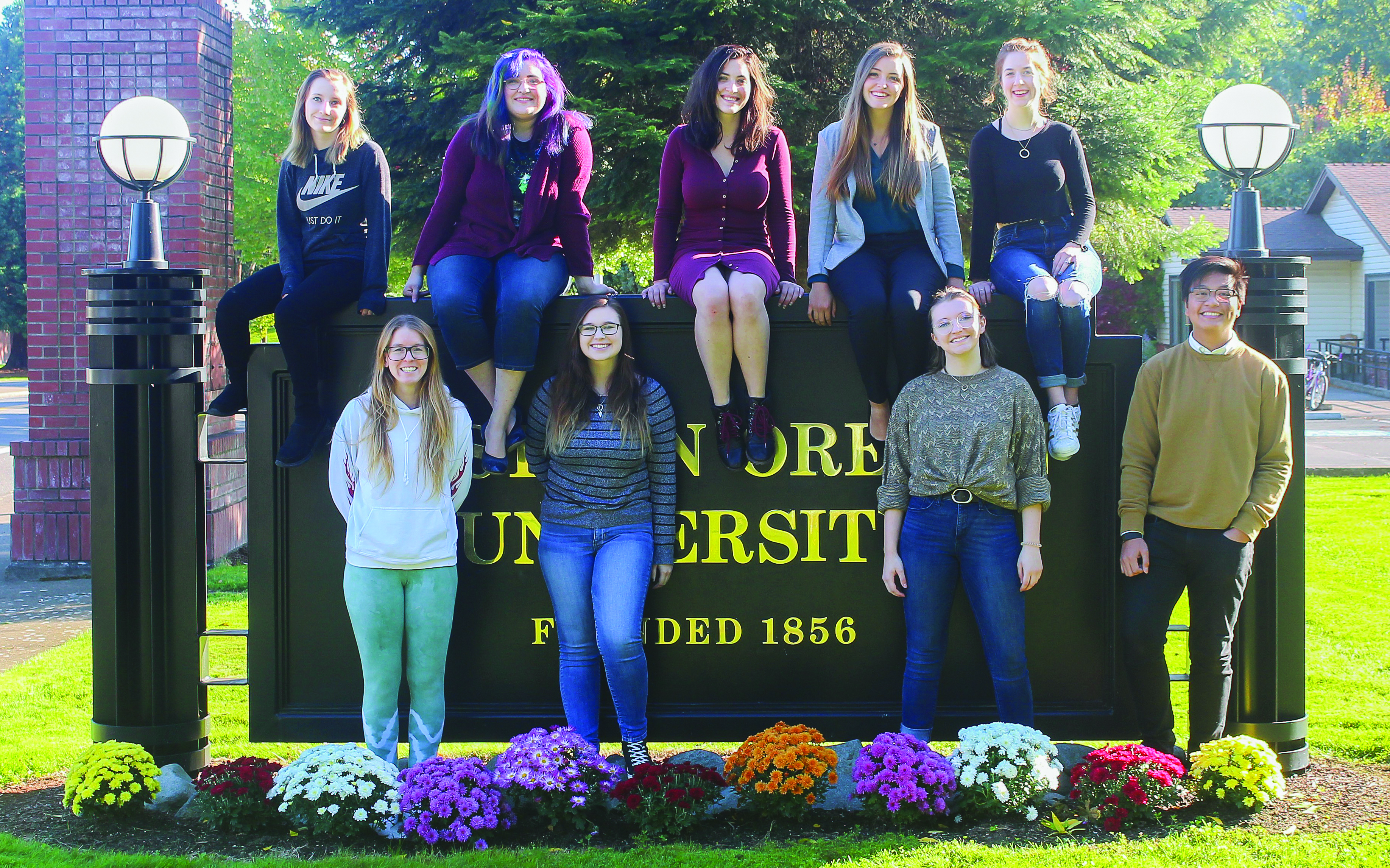 Welcome to Wolf Den Media, Western Oregon University's Student Media. Wolf Den Media is student-funded through IFC funds. We have a weekly newspaper (through the school year) called The Western Howl. A internet radio station called KWOU and a literary publication called The Northwest Passage.
The Western Howl is WOU's weekly newspaper. This award-winning newspaper is written, edited and printed by students. Print issues are distributed on campus on Wednesdays while updates are added daily online at https://www.wou.edu/westernhowl/
KWOU is Western Oregon University's student-run internet radio station. Featuring student DJs and engaging programs, interviews, and specials, KWOU is emerging as WOU students' favorite radio station. http://wou.edu/kwou
The Northwest Passage is WOU's campus literary and arts publication, published three times each academic year. Submissions are sought for stories, poetry, photography and more. Submissions vary by issue.
Read the latest issue of The Western Howl
In this issue:
– Graduation names
– Thanks for the memories –
– Protesting in George Floyd's name.
– This week in completely made up Horoscopes
– Letter from the Editor
And so much more!  Don't miss the great work your Student Media is doing.  Check out our latest issue today!
The Spring 2020 issue is out!  In this issue: 
"cocaine"  – Alexander O'Brien
"The Panic Attack" – Anonymous
"Florence" – Art work by Albina Kokhanevich
"The Roses" – Painting by Rachel Hetzel
"Sunset" – Art work by Chloe Furlong
"The Great Quetzalchatl" Art by Russel Moreno
"The Monarch Butterfly" – Anonymous
"Shroom Babies" Art by Hannah Greene
"At Long Last" Art by Rachel Hetzel
"Lorde" Art by Albina Kokhanevich
"Caught in a Cobweb" – Tricia Manzano
"Moon Mirror" Art by Abbey Lissit
"Easy Breezy" – Art by Hannah Greene