Wolves softball team place third overall in GNAC championship
Sydney Carpenter | News Editor
A rise in COVID-19 cases in the state of Washington caused the Great Northwest Athletic Conference's original fourth seed — Central Washington — to drop out of the softball championship being hosted at Western.  
As a result of the Conference's bylaws, the Western Oregon Wolves softball team — fifth seed — was promoted to the fourth seed position and entered into the championship game for the eighth consecutive year.
Similar to years prior, GNAC formatted the championship game as a double elimination tournament. The first round winners went head to head in a second round, and the losing teams from the first round played in a second round match to determine the competitors for the third and final championship match.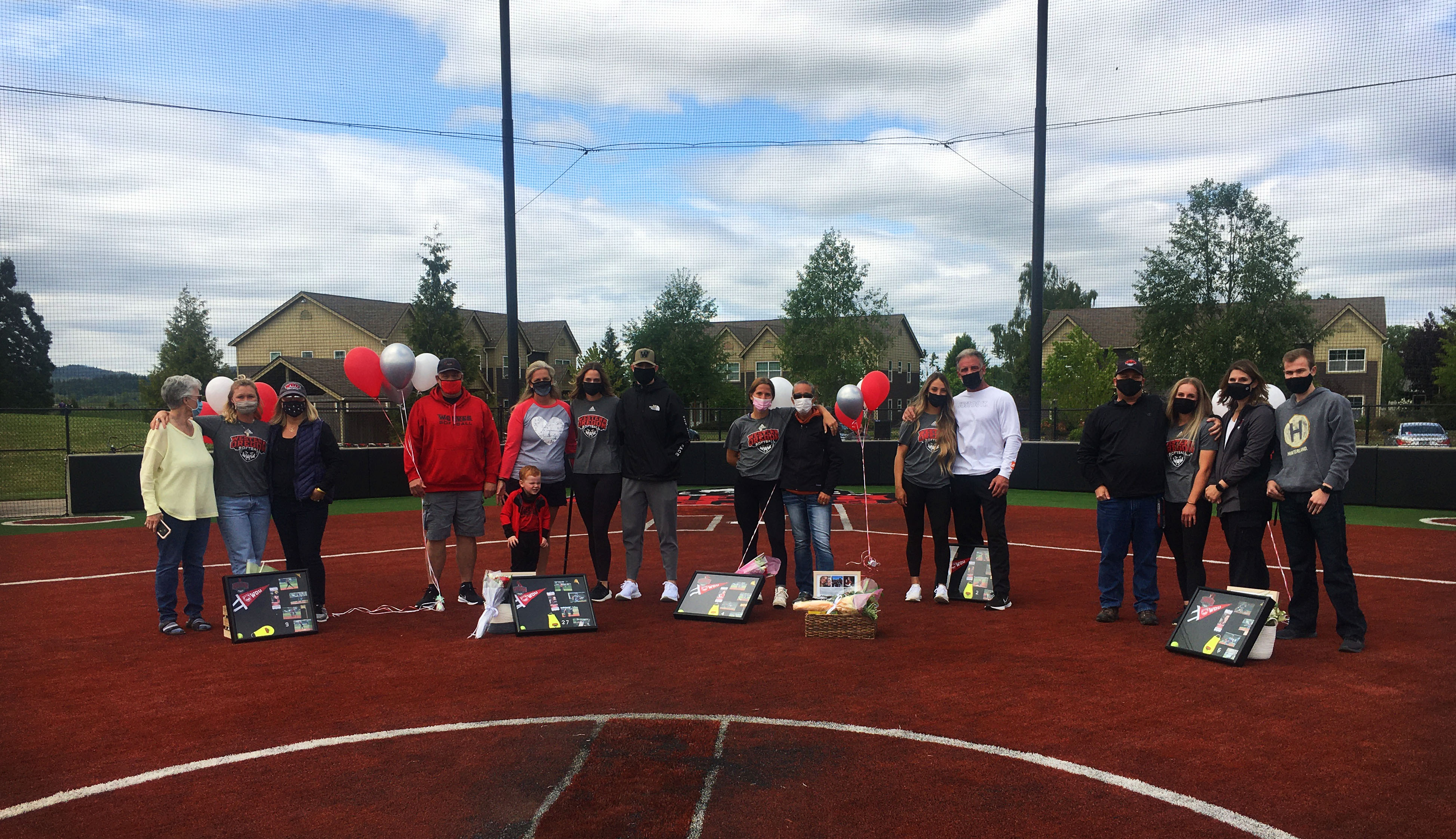 In the first round of the tournament on May 6, Western lost to first seed Northwest Nazarene Nighthawks 2-1. The following day, Western competed against third seed Saint Martin Saints; the team gave the Wolves several walking opportunities to fill the bases, leading to a 7-6 victory for the Wolves. Western advanced to face off again against the Nighthawks, only to lose 9-0 in five innings, bringing an end to the softball season. With this, the Wolves placed third in the GNAC conference. 
After the game, the Wolves commemorated the senior members of their team that will be graduating in June. Head Coach Lonny Sargent commented on how proud of the team he is after having such a hectic year. 
"It's such a great group of kids," said Sargent. "We have a lot of young kids … they just (want to) go play."
Going forward, Sargent is excited about the upcoming season and what the next year will bring.
"The players we have and the players we have coming in, we're building another great program for next year," he said.

Contact the author at scarpenter18@mail.wou.edu