I traveled to the city for spring break and this is what happened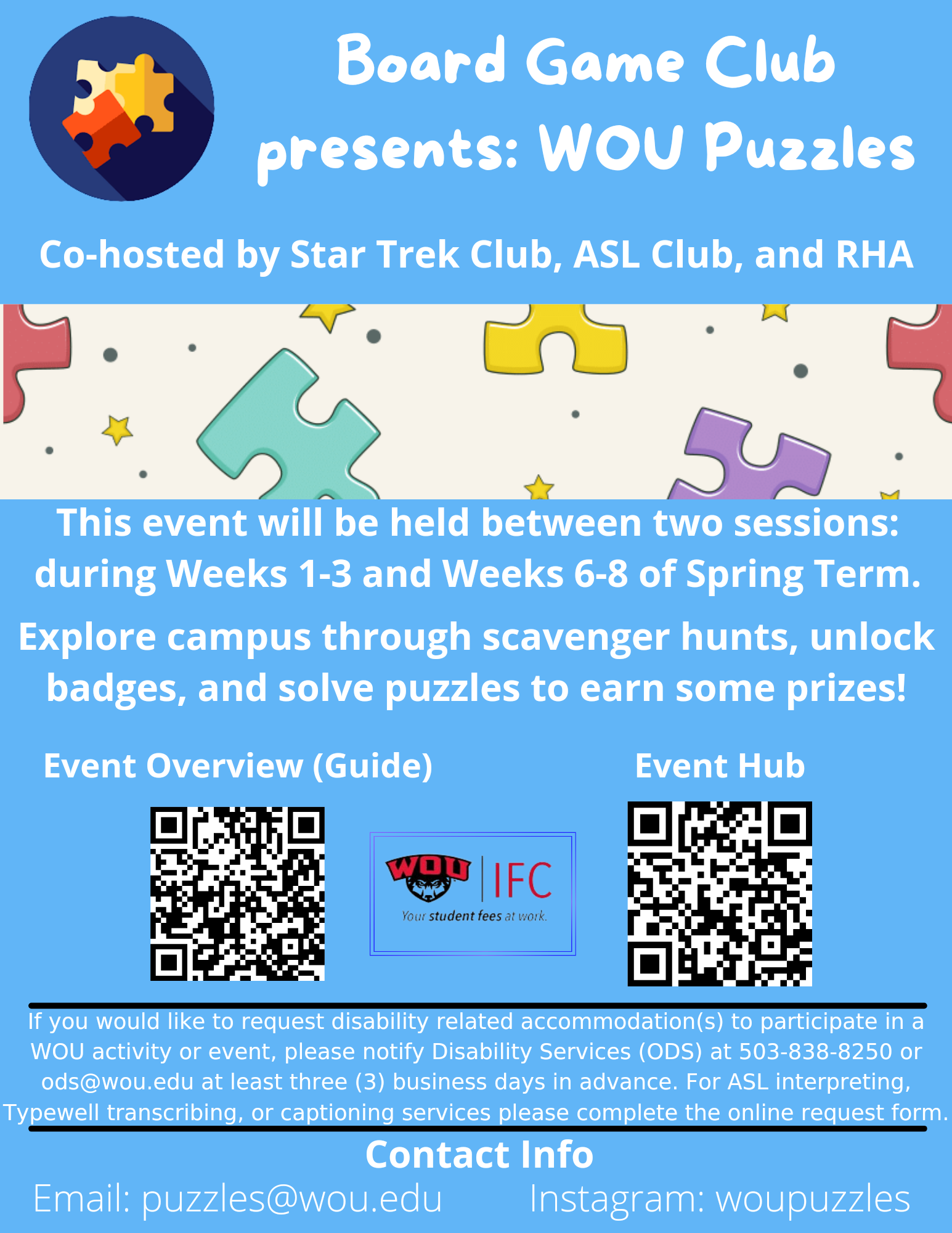 Contact the author at howlcopyeditor@wou.edu
Western's Board Game Club has started a scavenger hunt that encourages students to explore around campus and learn about different resources. Co-hosted by the Residence Hall Association, Star Trek Club and ASL Club, this event is composed of two sessions. The sessions are divided into weeks, starting on Mondays and ending Sundays, with new clues and puzzles introduced each week.
The first session runs through weeks one through three of spring term and the second session will run through weeks six through eight.
In addition to the physical scavenger hunts in which participants search for clues on campus, there is a virtual version for those who are remote. The virtual hunt encourages students to learn about which resources are accessible online. Each week has a different set of puzzles which can be found at bapac.club.
Week one included five individual puzzles, covering a wide range of genres including sudoku, jigsaw and nonograms. The event is ongoing and has prizes at the end for student participants, though staff and faculty are also encouraged to take part. This event provides fun trivia and an opportunity to learn more about Western's campus. Take a breather and solve some puzzles.