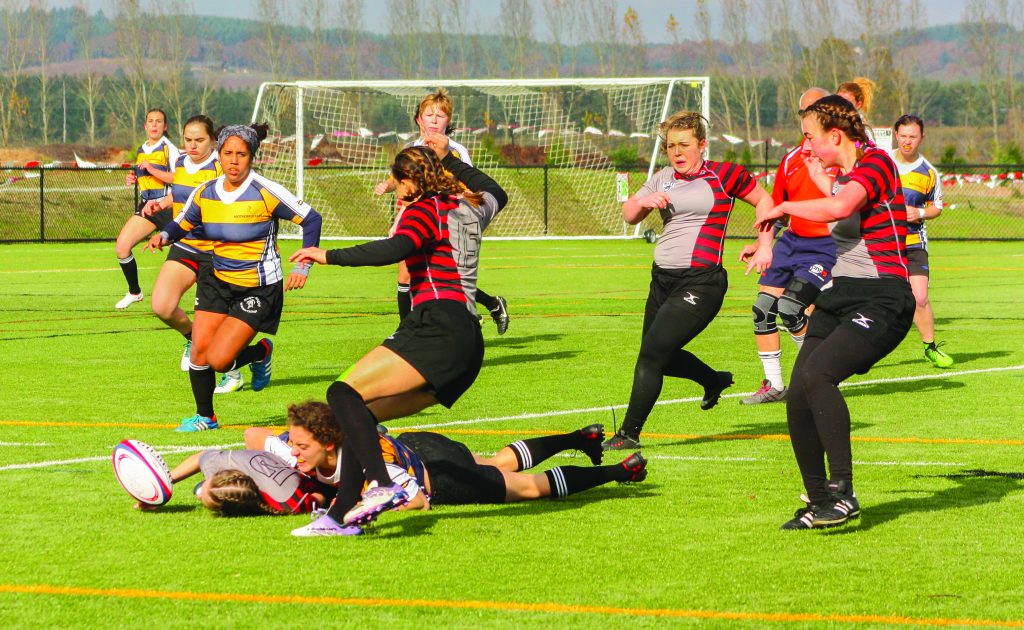 Lake Larsen | Sports editor
It was a still morning with a chilling breeze that cut through the air. All seemed calm as the Wolves took to the field to battle the Whitman Blues. This match was special for the women's team as it marked their second and final match of the fall season as well as their only home game in the fall. Despite this, the Wolves were ready for a fight.
Within minutes, Western's offense quickly took it to Whitman. Back to back scores with only one missed conversion rocketed Western to a quick 12-0 lead. But the slow start for the Blues came to an end as they scored back to back tries, missing both conversions to make it a 12-10 game.
In the second period the Wolves offense started to show their strength. Whitman was unable to handle the relentless Wolves as they powered their way down the field time and time again. The Blues were so far back on their heels, they couldn't even advance the ball on offense, leading to Western growing their lead to 32-10.
"Communication was important. We weren't tackling very well but I think our offense did a great job," commented junior ASL/English interpreting major Lexi Osborn.
After some intermission adjustments, both teams took the field for the final period. Western's defense was unable to contain the Blues as Whitman put up 19 points in a short nine minute window to start the period.
"We have a lot of rookies, so tackling is the scariest part. (They) just have to learn 'it's not going to hurt that bad, just get in there and tackle,'" said Osborn on the defense's play.
After a quick meeting following the team's giving up another try, the Wolves defense locked down Whitman. Their comeback attempt was cut short when the Wolves finally found their footing and scored a pair of tries. As the high scoring final period came to a close, the Wolves were victorious with a 42-29 win.
Contact the author at howlsports@wou.edu
Photo courtesy of Cora McClain