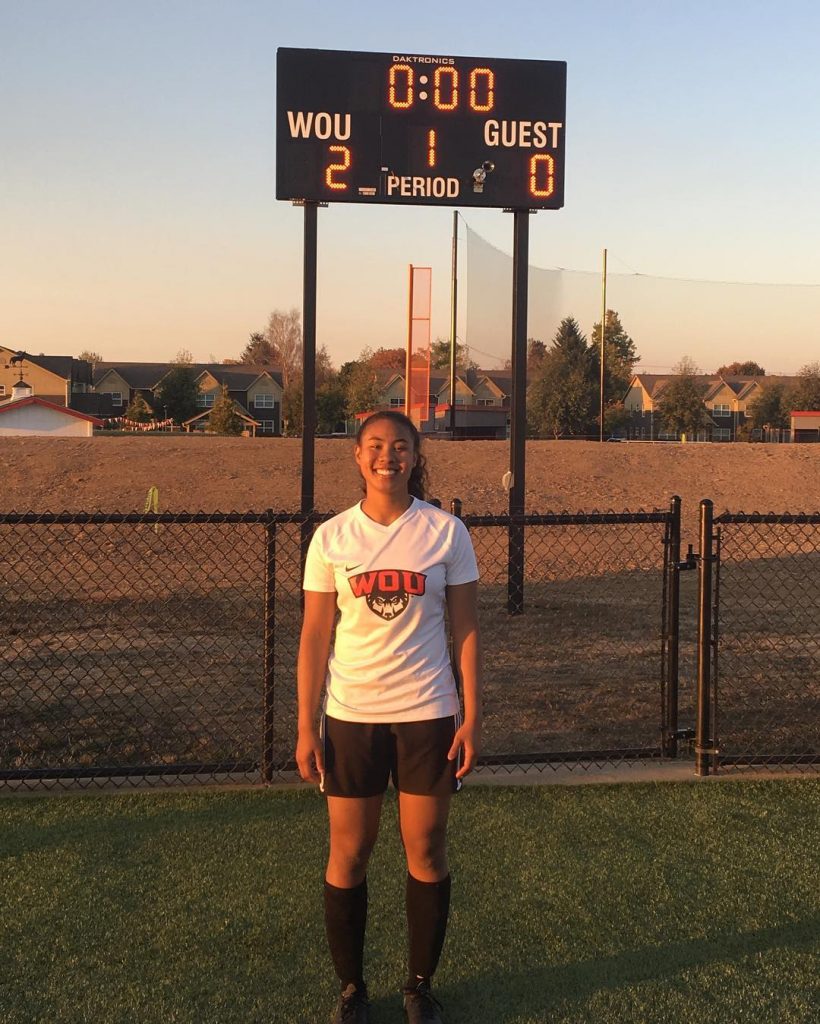 Lake Larsen | Sports Editor
Less than one year ago Western club sports added a new sport to its offers — women's soccer. Starting out as just a collection of athletes wanting to play a version of soccer more competitive than just intramurals, Westerns women's soccer club is now a dominant force in Oregon's club soccer scene.
One of the stand out players from the roster is D-Dré Wright, junior chemistry major and the goalkeeper for the Wolves. In the goal, Wright may look like a season veteran due to her athleticism and ability to turn away a majority of the shots she faces. However, Wright hasn't been playing for as long as some may believe.
"I started playing soccer practically last year. I did play 1 season in high school, my freshman year…but other than that just here in college recreationally," said Wright. "I was interested in soccer in college because it was a way to get exercise on a (regular) basis while still competing against other schools."
Joining the women's club soccer team in its inaugural season, Wright seemed to gravitate toward the position of goalie for an unusual reason.
"I am very uncoordinated with my feet and I was well aware of this so I chose to play the only position that doesn't really use their feet with a ball," said Wright.
Despite this, Wright was a natural in the goal. On Oct. 20 the Wolves faced off against the University of Oregon Ducks. Before the game started, nerves were high. Wright and the rest of the team did their best to keep calm before the first whistle.
"I honestly get pretty nervous especially under pressure, but I try my best not to think and psych myself out. Instead, I just let my body go and do the actions it knows how to do. Ultimately, I just react," said Wright.
As the game wore on, the Ducks kept testing the defense of the Wolves with shot after shot. But Wright and the Wolves stood tall.
"Although U of O did not score any goals, my defense (was) what made me look good. They always protect me at all costs," noted Wright.
After the final whistle Western was victorious with a final score of 2-0. It was no doubt that the lights out play aided the Wolves to the win. In the week after the match, Wright was surprised to hear that her dominating play was being recognized. Western's Club Sports named her as their "Player of the Week" and the Northwest Co-ed Soccer League as their "Player of the Week." These honors showed that after only a short time in the goal, Wright is already making heads turn.
Contact the author at howlsports@wou.edu
Photo courtesy of Matt Cornish