Turkeys weren't the only ones taking L's this weekend, as Women's Basketball held two home games
After Women's Basketball lose both home games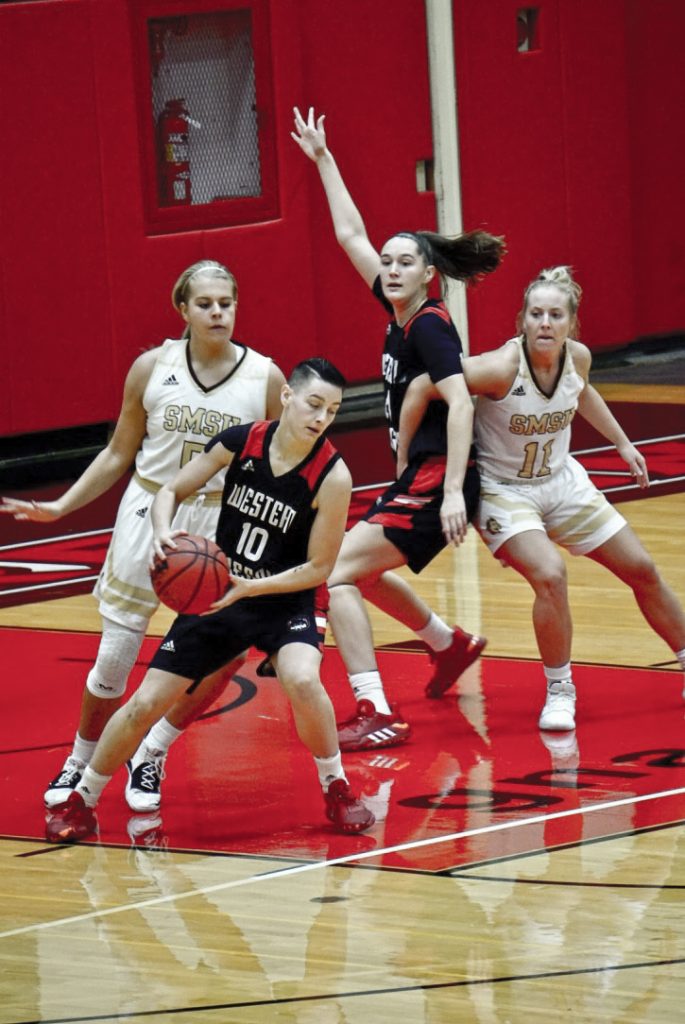 Hannah Greene  |  Sports Editor
Western Women's Basketball hosted two teams during Thanksgiving weekend, only to fall to both, Texas A&M International and South Minnesota State University.
Both teams challenged the Wolves, making for an edge-of-the-seat game each day.
Full bellies and families sent the Wolves ready and amped for their game against the Dust Devils — a non-conference game. Wolves fell behind shortly after the whistle blew to start the matchup, with the Dust Devils scoring consecutive three-pointers.
The Wolves didn't take kindly to this, coming back with multiple unanswered points from the Dust Devils, to put Western ahead — but not for long.
Throughout the second quarter, the Dust Devils dominated over the Wolves, scoring 17 points in a row with no response from the Wolves, making for a hard lead to catch up to.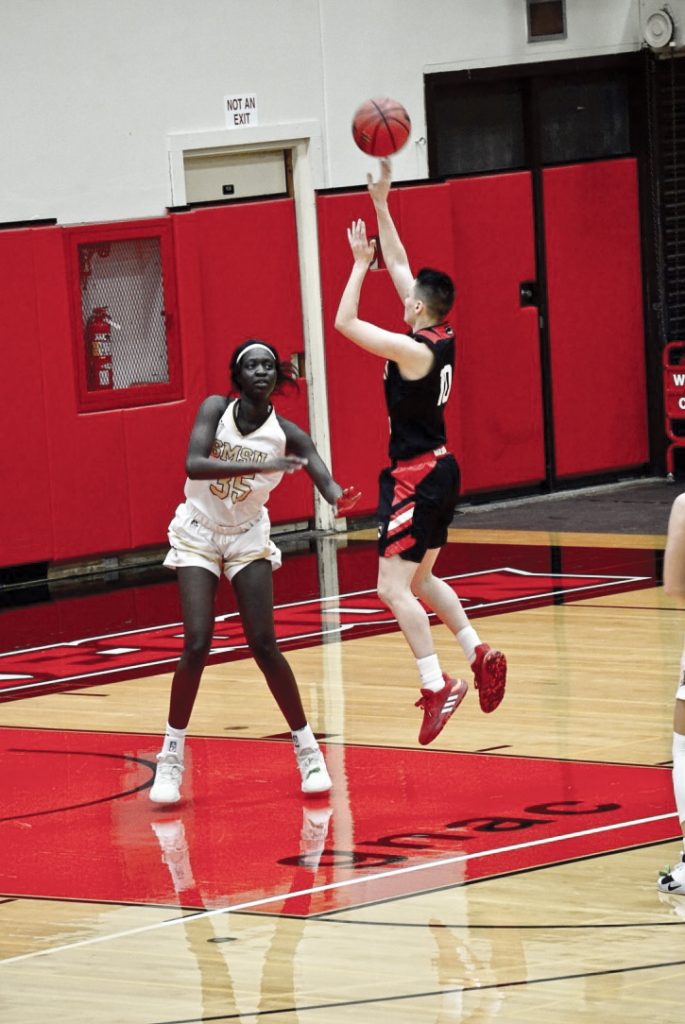 Fourth quarter, the Wolves turned it on — catching up and making their score only seven points behind the Dust Devils' 49 points.
Wolves' defense put up the blocks and held the team on their backs. Unfortunately, the Wolves' offense could not find a way to score and break the 50-point mark.
Dust Devils held the rest of the game, scored a few more times and left with a W on their horns, 51-42.
SMSU Mustangs came equipped with their A-game to battle it out against the Wolves.
For the first two quarters, the Wolves and Mustangs were neck and neck, each winning one quarter — with the Wolves taking a three-point lead into the second half.
The Wolves' defense and offense showed fire and spark coming off the bench into the second half, fit for whatever the Mustangs were about to bring.
Scoring and gameplay seemed to be in favor of the Wolves' hands during the third quarter, with one point after another — which created for a solid lead. Cali McClave, a first-year guard for the Wolves, hit a wide open three pointer to take the Wolves' lead even higher by 10 points.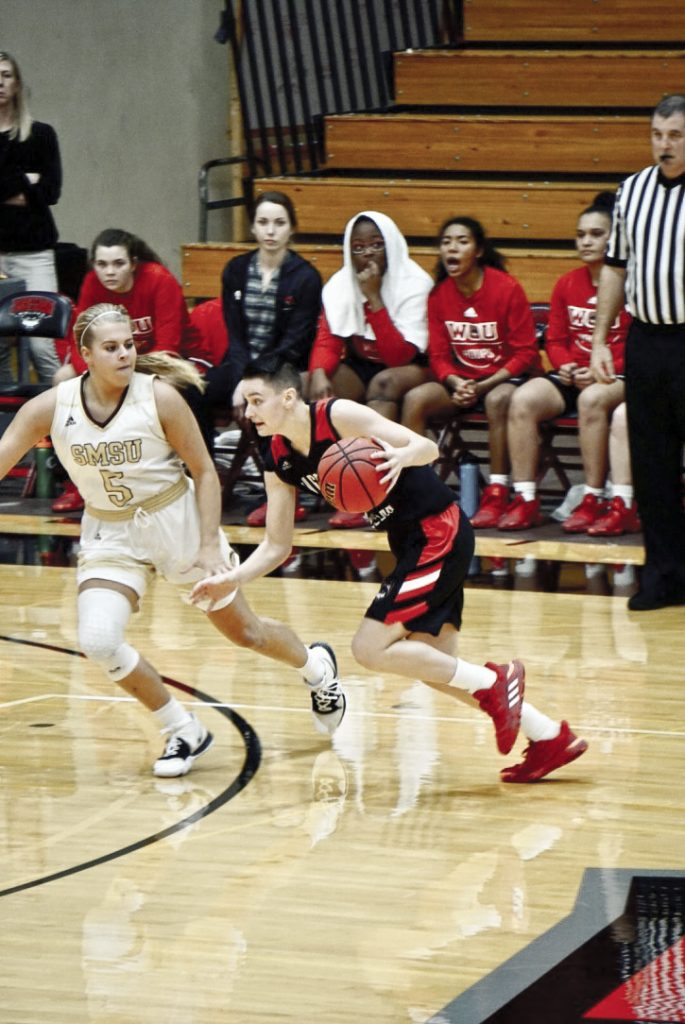 The Mustangs began to catch up until McClave drained another three-pointer with only 30 seconds left on the clock. Western lead 50-47, coming into the final quarter of the match.
Fourth quarter showed for a loud battle, multiple fouls and a final score leaving the Wolves empty handed. Mustangs took the win, 70-62, with an eight-point lead.
Though the Wolves attack game was fierce, it was not dicey enough to beat the Mustangs' defense — a tough final pre-conference game to send the Wolves into GNAC, ravenous.
Dec. 5 marks the start of the Wolves GNAC conference games, where the Wolves will travel to the University of Alaska Fairbanks to matchup against the Nanooks.
The Wolves face Corban University for their next home game, a non-conference game, on Dec. 16 at 6 p.m.
Contact the author at hgreene18@wou.edu
Photos by Hannah Greene