Get creative with these themed lunch boxes
Allison Vanderzanden | Lifestyle Editor
If anyone is looking to spice up their lunch game, get creative with themed lunch boxes. Making food that sticks to a theme can make the assembly process more enjoyable, especially when friends join in. Try out these ideas for themed lunch boxes, and have some fun customizing.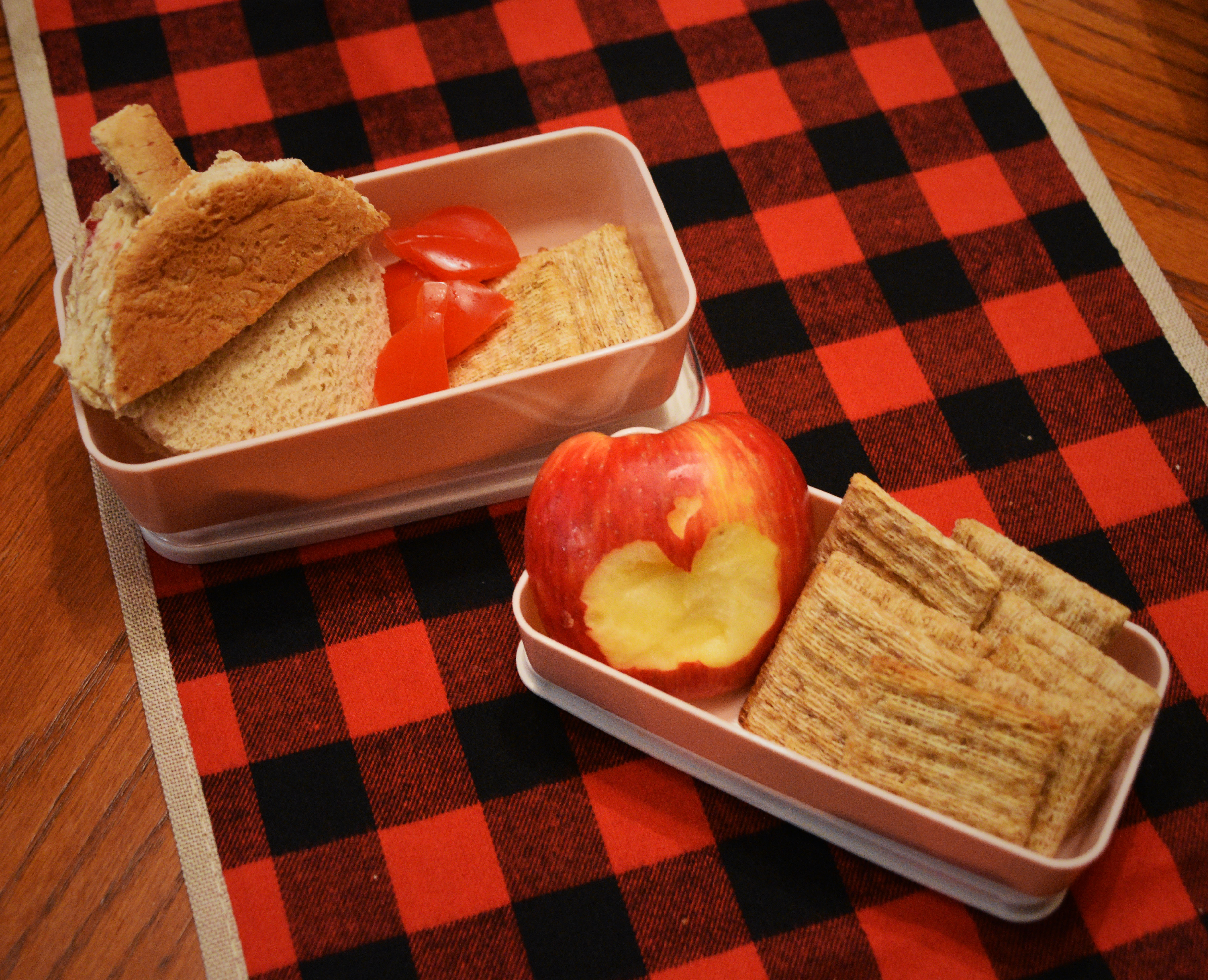 FALL-THEMED LUNCH
2 slices of bread
Sandwich filling of choice
1 large bell pepper, yellow, orange or red
1 apple
Crackers or chips
Using a circle cookie cutter or a drinking glass, cut two circles out of bread. Use a knife to shape the circles into a point on one end. Place sandwich filling on one piece of bread, then place the second piece of bread on top. Cut out a semicircle from a heel of bread for the top of the acorn. Position on top and adhere with nut butter if desired. 
For the produce: cut a large slice of bell pepper, then use small leaf-shaped cutters to create leaves. Other products can be substituted to make leaves, like cheese, melon or fruit leather. Next, cut a large slice of apple and carve an apple shape into the peel.
Finally, arrange each element into a lunch box. On one side, add a desired crunchy snack like pita chips, crackers or pretzels.
Recipe from modernparentsmessykids.com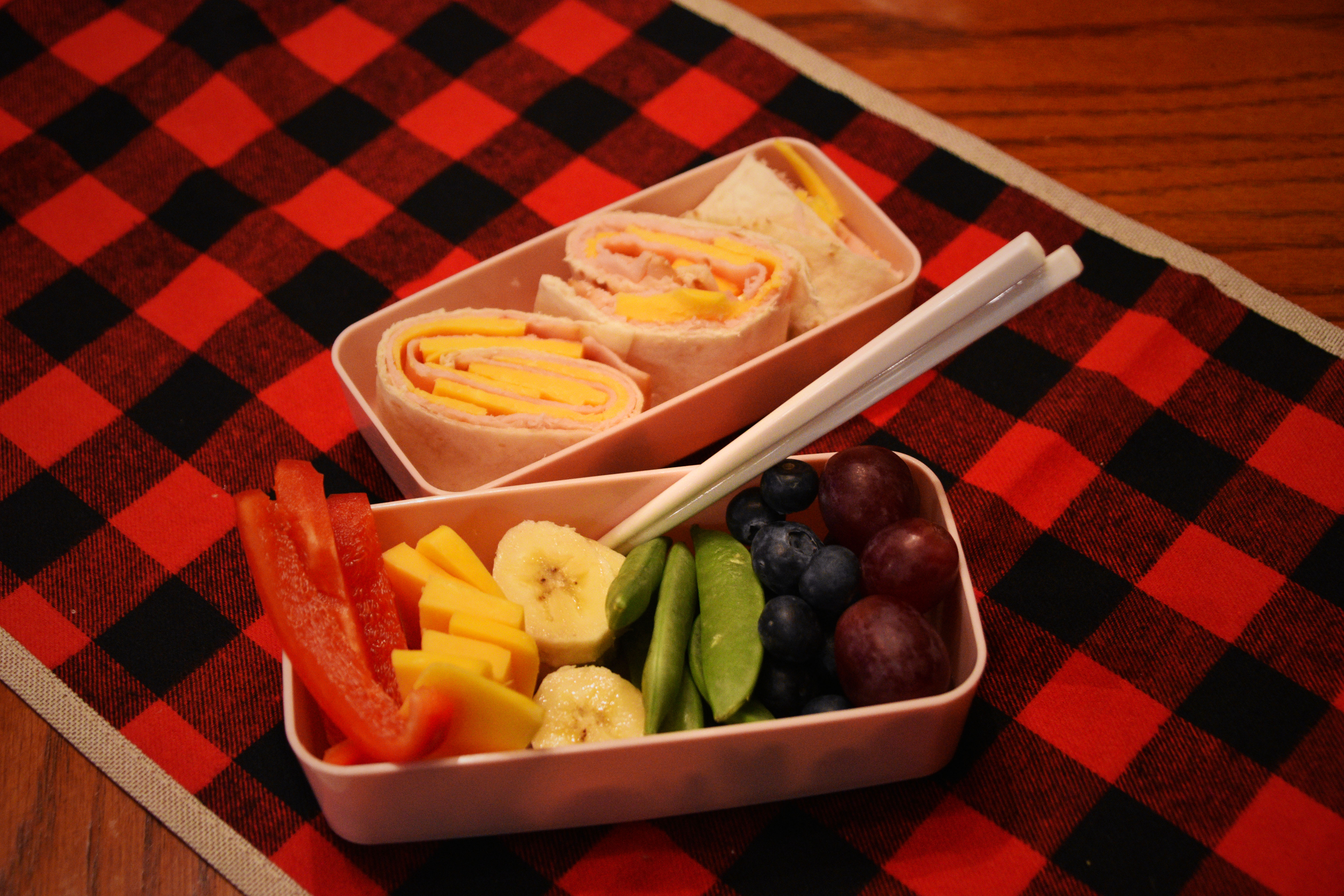 RAINBOW-THEMED LUNCH
2 red mini sweet peppers, sliced
1 mandarin orange, peeled and segmented
1 golden kiwi, sliced
½ cup sugar snap peas
¼ cup blueberries
½ cup red seedless grapes
1 large spinach wrap
2 ounces sliced turkey
½ cup baby spinach, chopped
1 tablespoon hummus
1 slice provolone cheese
Assemble lunch box with produce in rainbow order. Also feel free to replace produce with another ingredient of personal preference, like bananas for yellow or sweet potatoes for orange.
Lay wrap on flat surface. Spread with hummus and top with cheese, turkey and spinach. Roll up tightly and slice into one-inch thick rounds.
Recipe from healthyfamilyproject.com
For an additional recipe, check out this story on our website at wou.edu/westernhowl.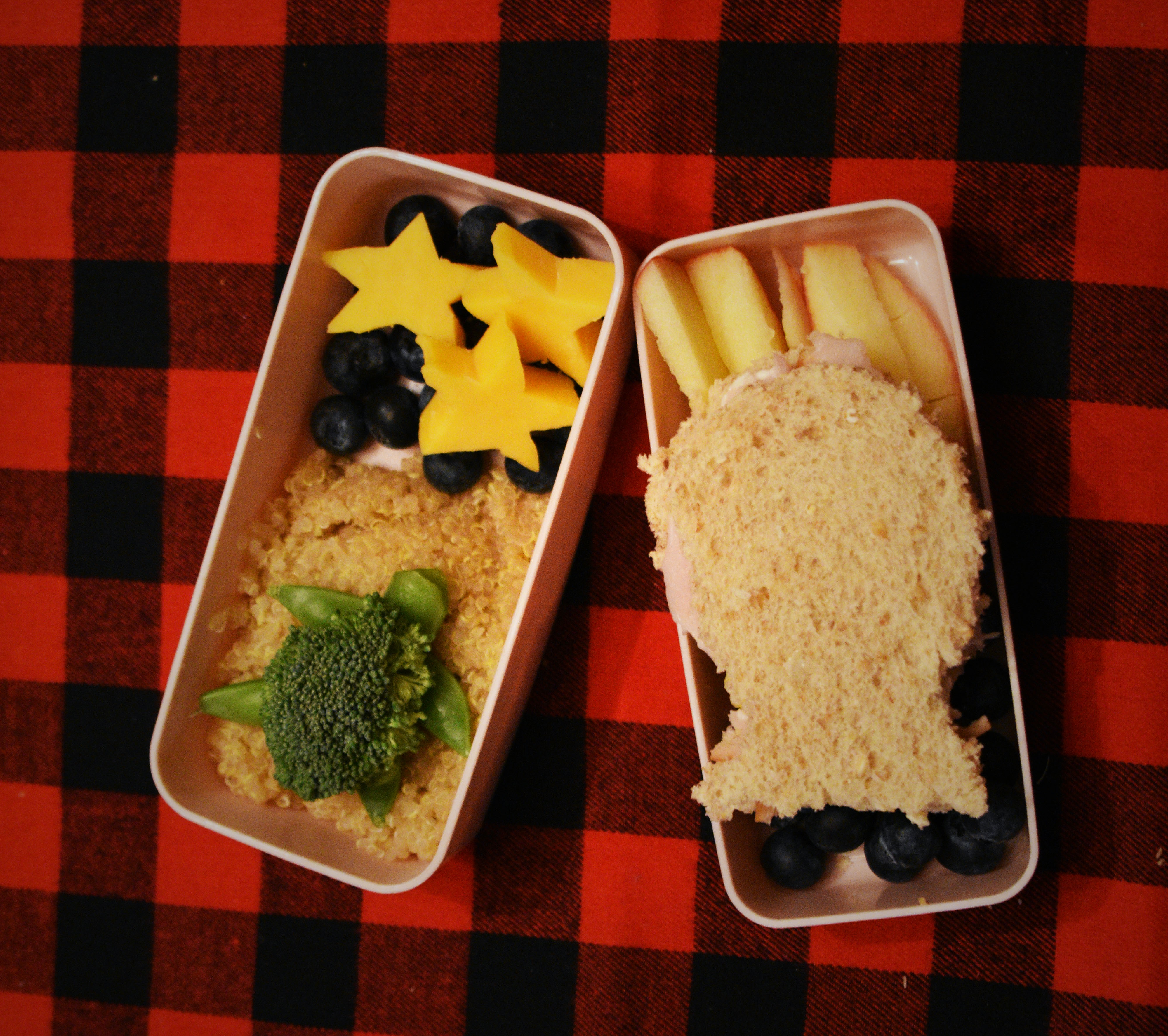 OCEAN-THEMED LUNCH
2 whole wheat bread slices
Sandwich filling of choice
1 cup blueberries
8-10 apple slices
1 lemon wedge
Cheddar and Mozzarella cheese, enough for six stars
½ cup brown rice or quinoa
3-4 snap peas
1 broccoli floret
Use a fish-shaped cookie cutter on two slices of bread. Add sandwich filling to these pieces. For the fish's eye, cut a small circle from Mozzarella cheese. Put toothpick in blueberry, then through the circle of cheese and through the top of the sandwich.
Drop blueberries in the bottom half of the main dish and arrange apple slices above them to resemble the ocean surface. Rub apple slices with lemon wedge to help prevent browning. Place fish sandwich on top of blueberries.
Next, cut cheese into starfish shapes, and place in a side container. For the final dish, create turtles out of the broccoli and snap peas. Use the broccoli floret for the shell, and slice snap peas to resemble flippers and a head. Arrange these pieces over rice or quinoa to complete the turtle. 
Recipe from lunchboxdad.com

Contact the author at avanderzanden19@mail.wou.edu