Hiking trails within an hour of Western
Allison Vanderzanden | Lifestyle Editor
Living in Oregon offers exceptional opportunities to get out and experience nature. According to alltrails.com, there are almost 2,500 trails to hike, bike, run and horseback ride in Oregon — and there are dozens to choose from that are near Western. Read on for some hike recommendations that are within an hour drive from campus.
Baskett Slough (14 minutes away): Featuring a pond and a short climb up Mount Baldy, this 5.1-mile trail is a beautiful hike to do, even on a cloudy day. Keep an eye out for numerous birds as well.
Luckiamute Landing (19 minutes away): An easy walk along the Willamette River, this 3.8-mile trail is great for anyone looking for a quick, relaxing outing.
Calloway Creek (20 minutes away): This short, 2.6-mile hike explores Peavy Arboretum, one of Oregon State University's research forests. Add a quick loop around Cronemiller Lake, and check out OSU's logging sports arena.
Davies Nettleton Loop (24 minutes away): This 6.6-mile loop offers nice forest views throughout and a moderate 767-foot elevation gain. Customize with detours at trails like the Old Growth Trail and the Upper Dave's Trail for more traditional dirt paths.
Dimple Hill (24 minutes away): When accessed via Patterson Road 600, this hike is 4.9 miles long with an elevation gain of 692 feet, though it can be accessed from other trailheads. The top offers great views above the McDonald-Dunn Forest and Corvallis.
Fitton Green Natural Area (36 minutes away): This 5-mile hike caters to those looking for some hills; there is a total elevation gain of 1,190 feet. Great views await those who make the climbs.
Willamette Mission (40 minutes away): This state park has several miles of trails to explore alongside two lakes and the Willamette River. Be prepared for a day-use fee, but feel free to pack a lunch and spend a full day relaxing there.
William L. Finley National Wildlife Refuge Mega Loop (46 minutes away): A hike with many options for customization, this 8.3-mile loop combines five trails throughout the wildlife refuge. The serene, wet prairie landscape is home to an abundance of bird species — perfect for birdwatching.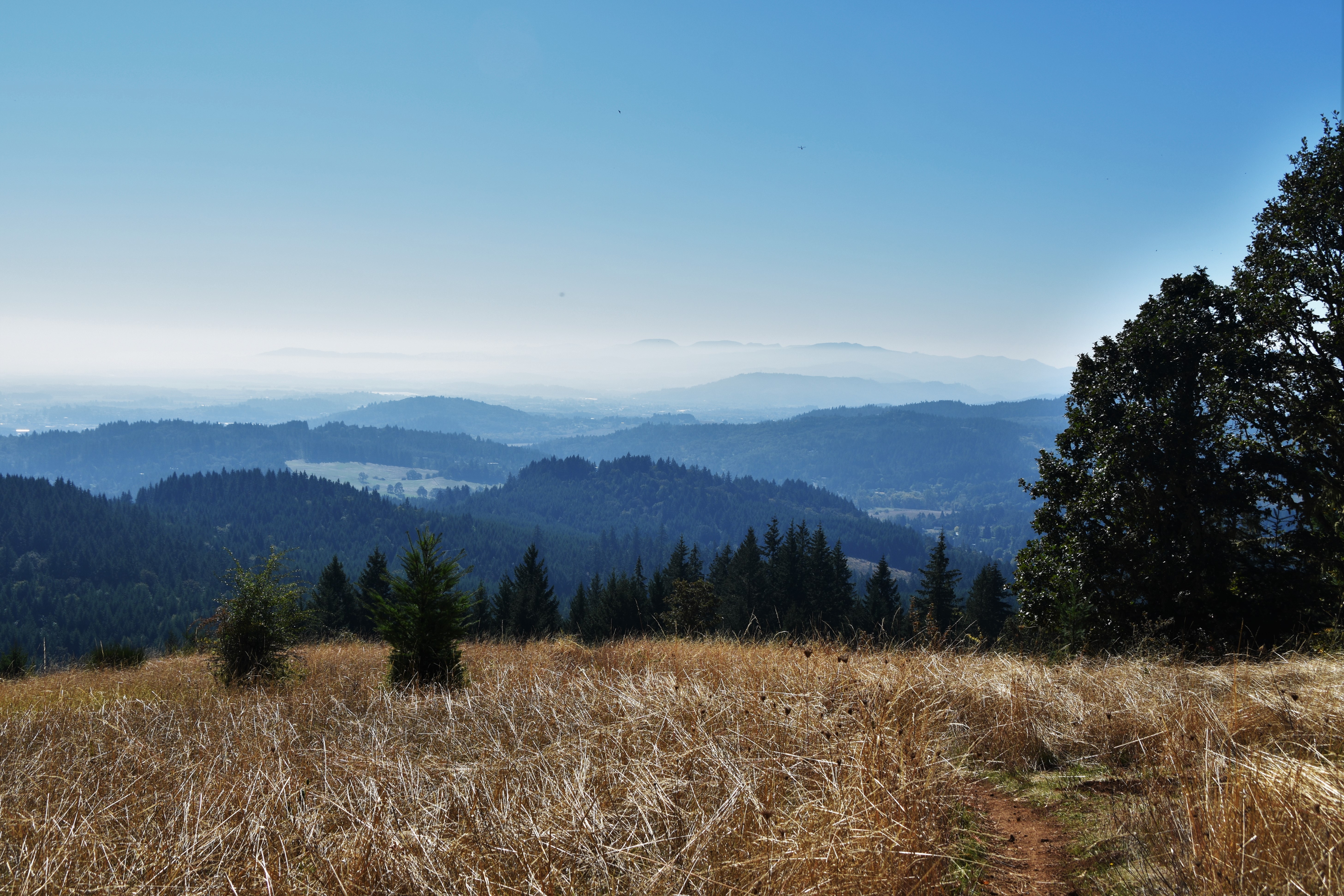 Be sure to dress according to the weather forecast, and wear a face covering when passing other hikers.

Contact the author at avanderzanden19@mail.wou.edu