Protesters in Salem cause conflict in anti-fascism demonstration
Sydney Carpenter | News Editor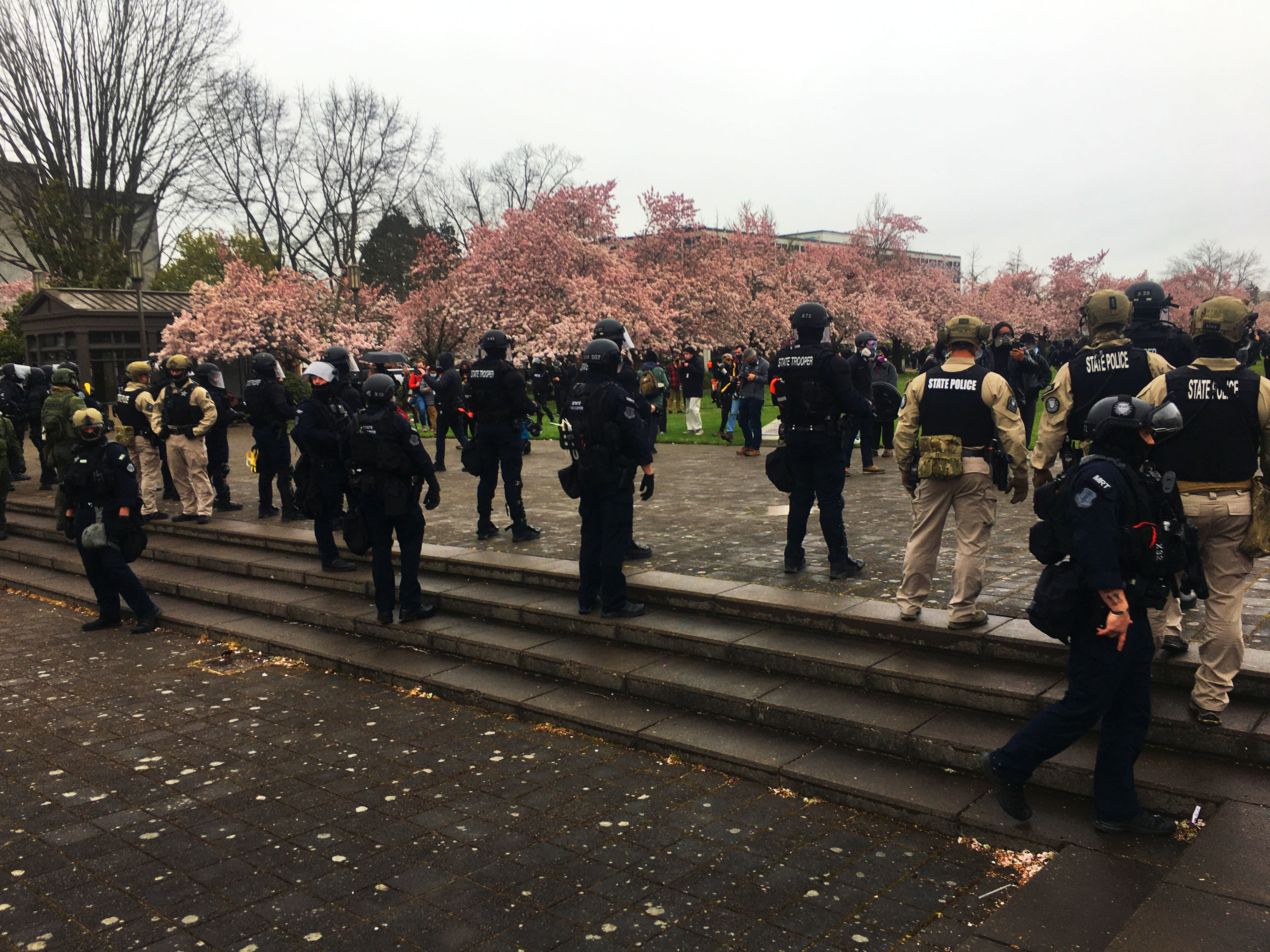 On March 28, over 100 anti-fascist demonstrators contested with right wing supporters and police at the Oregon State Capitol after learning of a right wing Freedom Caravan's plans to drive through the Capitol to "honor those who fought for our freedoms," as stated in the rally advertisement.
Initially, the counter protest, labeled by the groups as "Fascist Free 503," intended to deter the rally from reaching the Capitol. However, after a Salem police report claimed there were ongoing reports of criminal activity, Court Street was closed at around 3:45 p.m. and the gathering was declared unlawful. Police began migrating the groups north of the Capitol, announcing any lingering people would be subjected to arrest and potentially impact weapons, munitions and tear gas.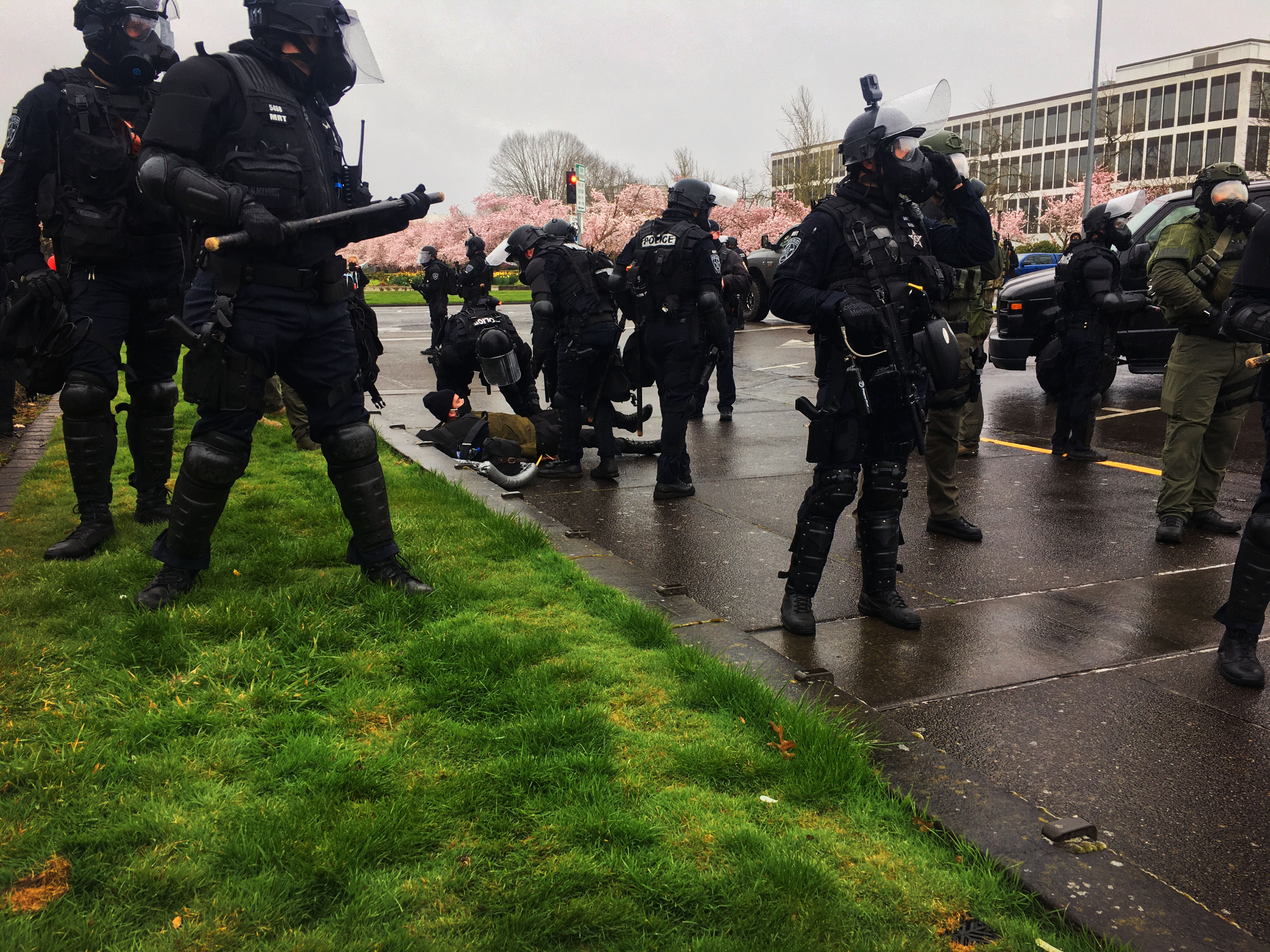 The group — dressed in bullet proof vests, gas masks and armed with shields or bats — continued to throw paint balloons or rocks from the sidewalks or the street at oncoming vehicles bearing Trump flags or American flags, breaking some car windows and tail lights. One vehicle was damaged after a fallen tree branch from the Oregon ice storm was thrown into the windshield, according to the Salem Police Department.
In some instances, the counter gathering approached the driver side of a targeted vehicle and maced the drivers in the eyes. One vehicle owner had their car paintballed, and after coming out to check the damage done to his car, " Fascist Free 503" pepper sprayed the vehicle owner's eyes and bashed a car window in. The owner drew a gun and yelled at the group to get away from the vehicle following the incident, and police detained and questioned the owner. The vehicle owner was ultimately released for cooperating with the SWAT team and for having a concealed carry license, according to the police report. Onsite police officers said the gun owner never pointed his weapon at demonstrators.
In total, four demonstrators were arrested: Andrew Alan Foy, 34, was charged with second-degree disorderly conduct and second-degree criminal trespass; Nathan McFarland, 33, was charged with second-degree disorderly conduct; Anthony Villaneda,18, faces five counts of pointing a laser; and William Lloyd Isham, 34, was charged with interfering with a police officer.
As of Apr. 6, McFarland bailed himself out for $250 while Foy and Villaneda — for $350 and $5,250, respectively — were bailed out privately. Police are still investigating and ask anyone with more information to call 503-588-8477.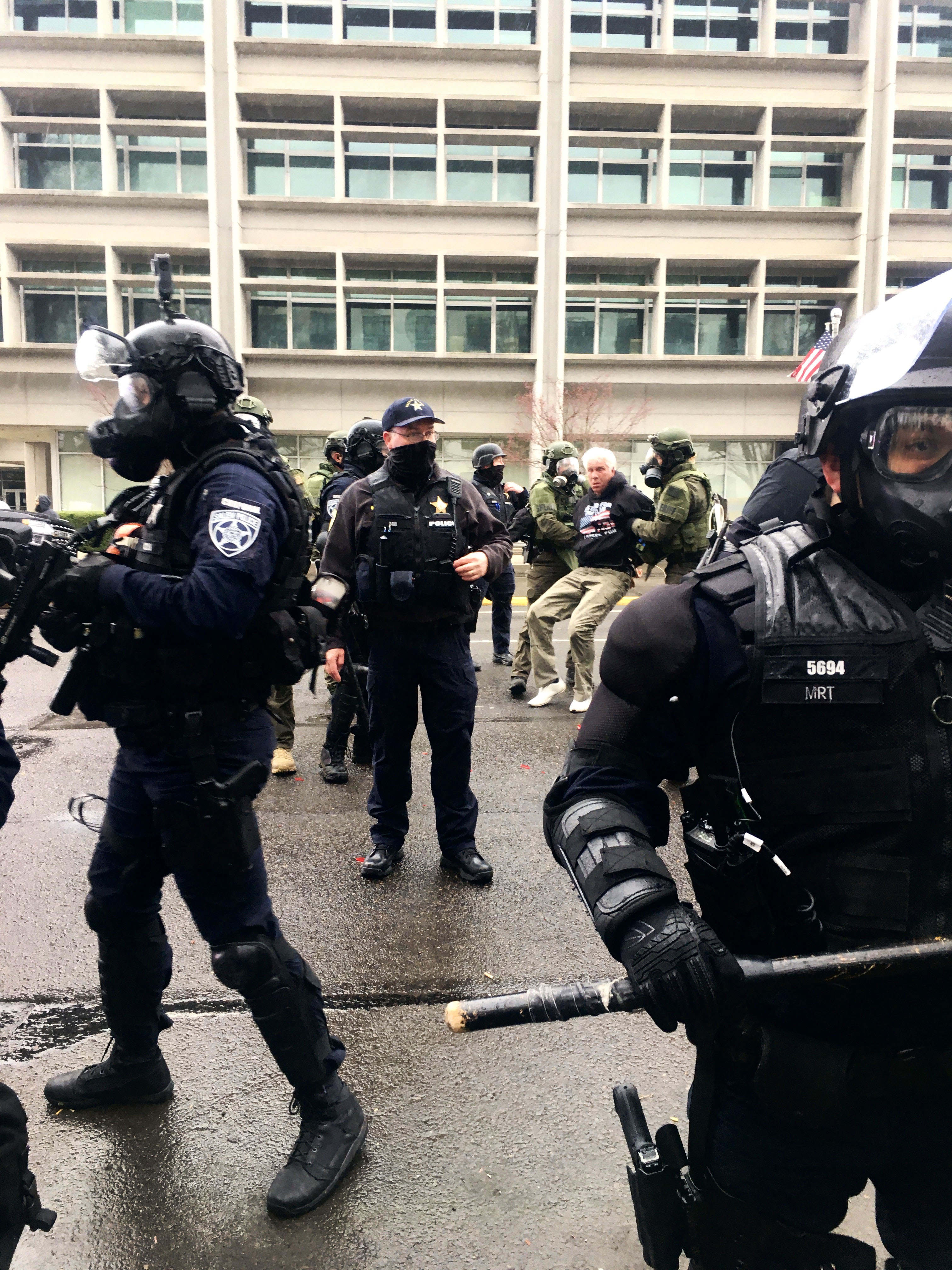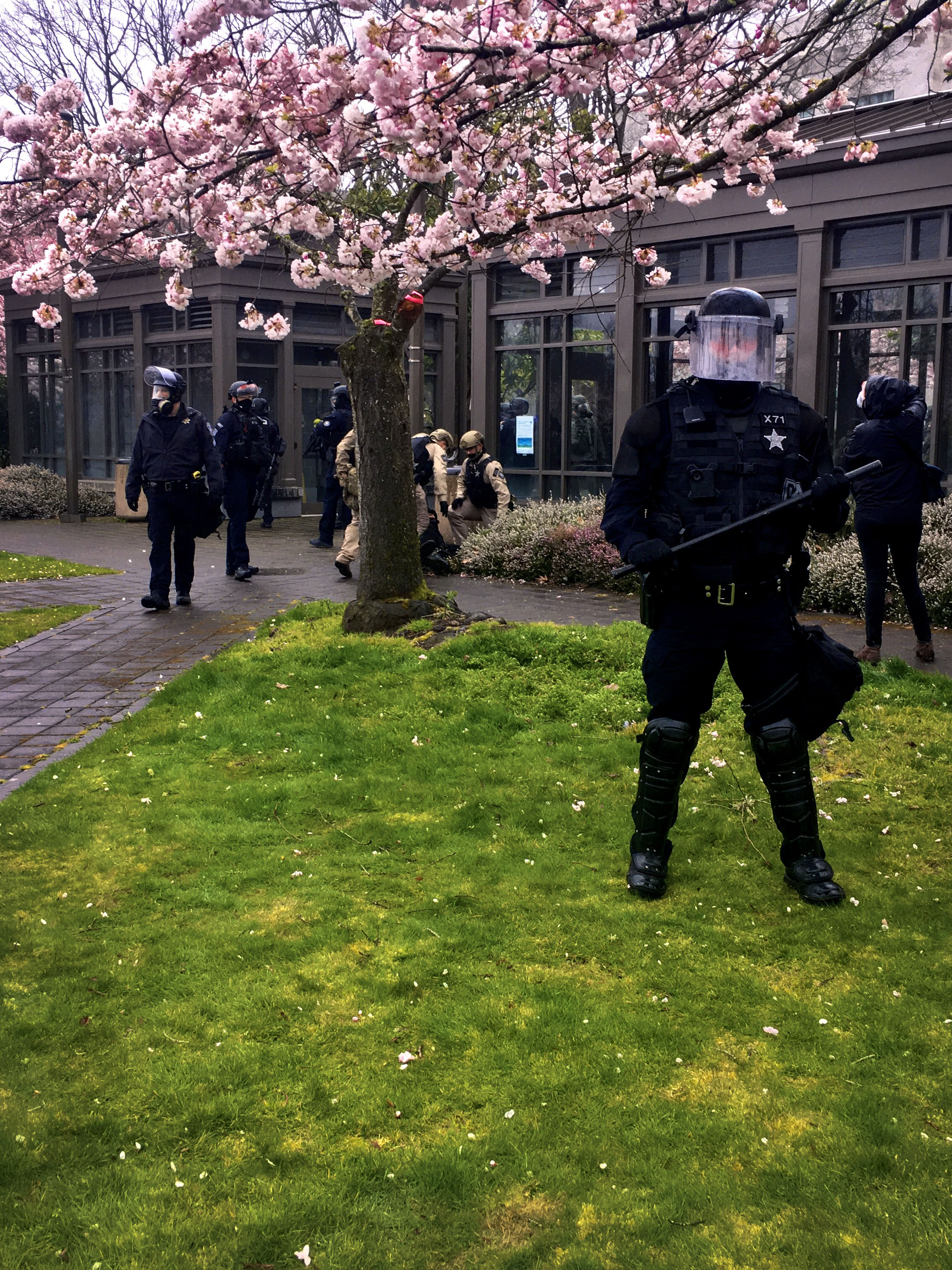 Contact the author at scarpenter18@mail.wou.edu