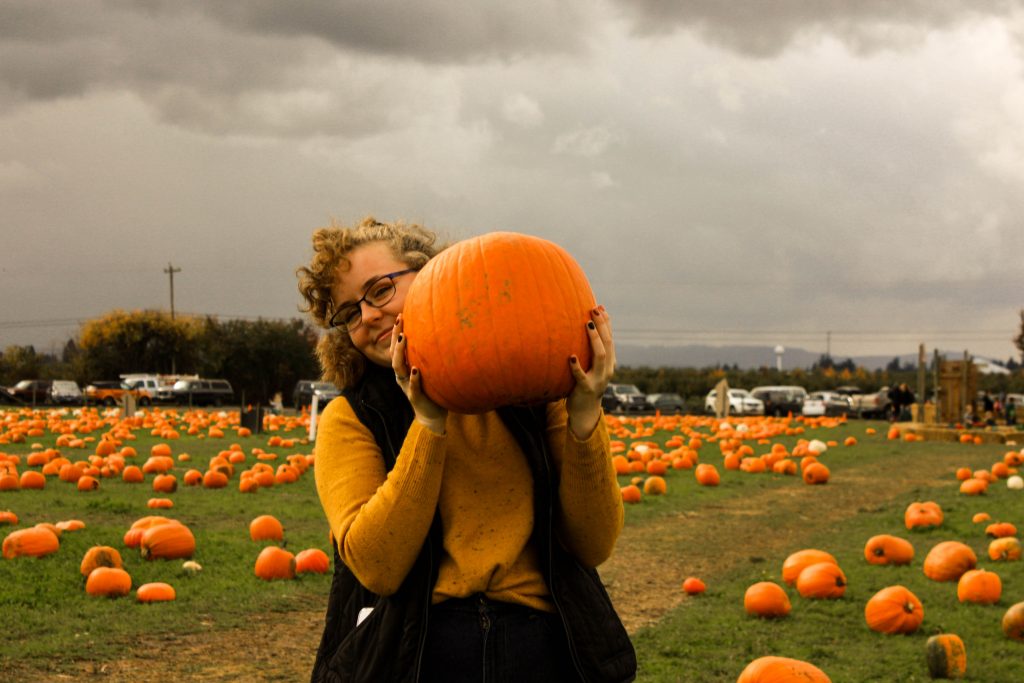 Rylie Horrall | Lifestyle Editor
Need to grab some last minute pumpkins to carve? Want to get into a festive fall spirit and potentially decorate for the holidays? Check out these nearby pumpkin patches to satiate that gourd-geous desire. 
Davis Family Farm not only has pumpkins galore, but customers can also enjoy hayrides directly to the pumpkin patch and a trip through their corn maze. Located in Corvallis at 4380 NE Highway 20, the pumpkin patch stays open from Sept. 30 to Oct. 31, but stays open further into the year.
Various seasonal fruits and vegetables can be bought after pumpkin season has passed, and are available to be hand picked directly. In addition, it has cider and doughnuts available to purchase. 
Admission costs $4, and can be found on Facebook, on Instagram (@davisfamilyfarm.inc), and Twitter (@RussellDavis4).
Vince Woods Farm is located at 6435 62nd Ave NE in Salem and stays open for pumpkin picking during the month of October. Pumpkins, gourds, squash and wheat are available for low prices.
Along with their Pumpkin Forest, the farm has a corn maze and a caboose. The corn maze takes up two-thirds of an acre, and, according to their website, is deceptively simple. The caboose goes in hand with the Pumpkin Forest, and is supposedly "gently haunted," according to their Facebook page.
Admission for this year is $1 for the Pumpkin Forest and an additional 50 cents for the corn maze. Vince Woods Farm can be found on Facebook and at their website vincewoodsfarm.com.
EZ Orchards, open year-round, is located in Salem at 5504 Hazelgreen Rd NE. Pumpkins are located across a field outside of their corn maze adorned with pumpkin-themed decorations.
A shop filled with produce and various Oregon novelties is located outside the field of pumpkins where customers can buy fresh, homemade pumpkin and apple cider doughnuts. Several seasonal crops are available for purchase during and after pumpkin season.
Admission costs $3 per person, which goes towards a discount for final pumpkin pricing; EZ Orchards can be found at their website www.ezorchards.com.
Contact the author at rhorrall17@wou.edu
Photos by Cora McClain