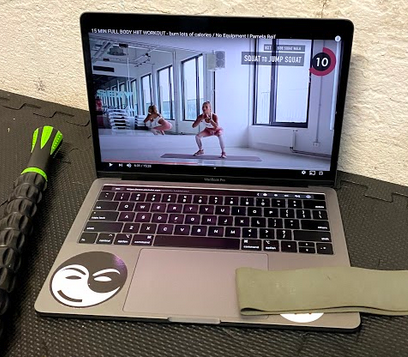 Hannah Greene |  Sports Editor
With the recreational department closed, along with all other athletic facilities, working out and staying in shape is a little more difficult — luckily Western offers options for students and the Western community to work out at home. These classes are available through the Health and Wellness Center, giving full-time enrolled Western students free membership. For Western community members, a free trial period is offered with the options between a daily pass or a term membership which costs $108 per term and $105 for the summer term.
Registering is quite easy and risk free; by emailing hammerlez@wou.edu "Add Me," your information is then verified and an email confirmation is sent with instructions on how to register for a fitness class.
Campus Recreation Assistant Director, Zachary Hammerle, is the creator and initiator behind having online fitness classes for Western, giving students and the community the option to continue to workout from the safety of their own home. 
For the rest of spring term, classes will be offered until May 29 with an unknown schedule for the summer term. Currently, multiple class options are there to choose from like yoga, meditation, zumba, spin and more.
There are many other free options out there for students and community members to join to stay active and interactive, while keeping a safe distance. Instagram offers a safe way to workout, giving users access to Instagram Live, where followers can join a profile's live stream — this has also worked with live music events and gaming. Orangetheory, a popular workout studio, offers free 30-minute daily workout routines that are available to anyone. Youtube, another great source for free at home workouts, offers endless videos of workouts that people are able to view and follow easily.
Most free at-home workouts take into consideration that not everyone has access to a lot of workout machines, making the workouts focused on bodyweight training — strength training workouts using one's own bodyweight — and resistance-type exercises. 
And now, with the capabilities of Zoom, FaceTime, Instagram Live and more, working out together is easier than ever.
Contact the author at hgreene18@wou.edu
Photo by Hannah Greene