Hannah Greene |  Sports Editor
Following the Rookies of the Year, The Western Howl presents the Club Players of the Year — voted on by you, the fans, teammates, coaches, the Assistant Club Sports Director and the Club Sports Supervisor. Though there are many great and recognizable athletes among us, these two earned every part of this acknowledgement. Below are the two Club Sports Players of the Year.
Men's Rugby
Trever Kahunahana 
Junior
3rd year on the team
Kahunahana was the team captain and led by example — always putting in the extra hours whether at the gym or on the field on off days. He continued to push his teammates alongside him. As a team captain, he represented the core values of Men's Rugby and made an impact in every second he played. Kahunahana, even injured, was a force to be reckoned with — proving that size truly does not matter.
Kahunahana was dedicated, with a solid work ethic that showed on the pitch, never allowing anything or anyone to get in his way. Along with his dedication, he also showed commitment to his teammates, creating a stronghold that was unbreakable 
Kahunahana was not only recognized as captain and a strong component on the team, but he also received the 1st team all-conference Northwest Collegiate Rugby Conference, NCRC.
Women's Soccer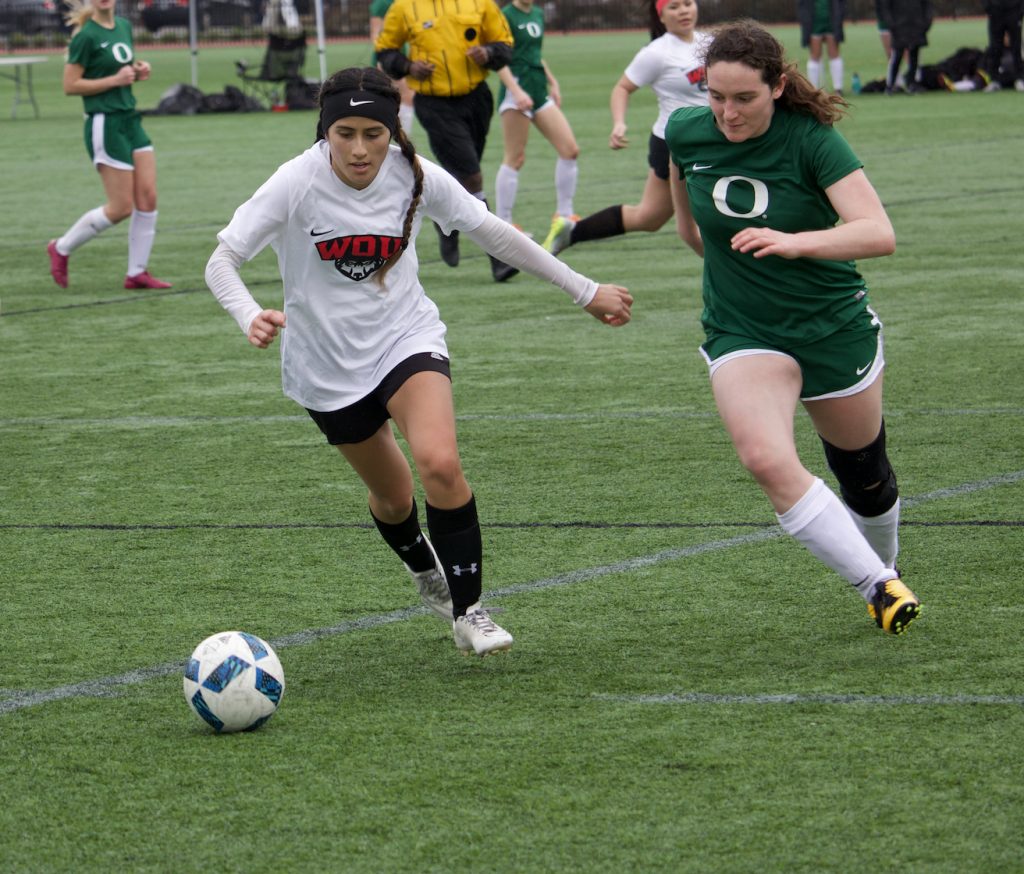 Kawehi Taniguchi
Senior
2nd year on the team
Taniguchi brought her A-game every second — being one of the most consistent players on the team. Her creativity, passing accuracy and shooting ability made her a dominant figure, not only in the midfield, but also as a starting player in every lineup. Taniguchi is a highly technical player with the ability to do the unexpected. Her first touch and dribbling ability created more possession and drive for the team — which in turn produced opportunities for herself and teammates to shoot on goal. Taniguchi has a high soccer IQ on and off the field, as well as versatility — proving she can play any position. Her spirit and intensity were a driving force behind the numerous wins that the Women's Club Soccer team were able to attain.
Taniguchi is a hard worker with great determination, displayed during practices and games. She is a natural leader that supported her teammates and pushed them every step of the match.
Contact the author at hgreene18@wou.edu
Photo by Hannah Greene
Photo courtesy of Matthew Texter