Four variations on classic s'mores
How to put a new spin on a favorite summer snack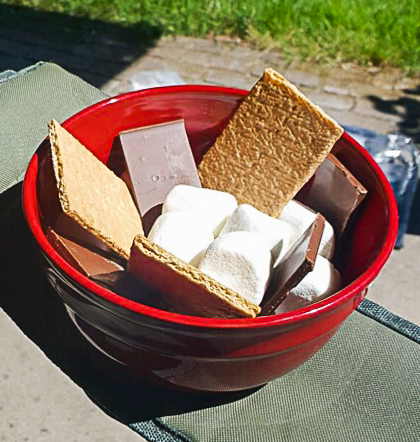 Rebecca Meyers | Lifestyle Editor
Summer isn't truly complete without a few s'mores. This classic treat is easy to make, delicious, and is often associated with great memories made around campfires. However, sometimes even old favorites can use a new and interesting twist. Here are a few different ways to mix up your s'mores this summer.
The mixed berry s'more: I'm a believer that chocolate and berries go great together, so why not throw a few into some s'mores? You know, in case you need something that screams "summer" even louder than this campfire tradition.
The peanut butter s'more: Most of us know someone who's a sucker for peanut butter and chocolate, and if you don't, that person may be you. If so, this simple twist of spreading a good chunky peanut butter on the graham crackers is one you might enjoy.
The cookie sandwich s'more: Whether your favorite cookie is Oreo or chocolate chip, swapping the classic graham crackers with even more sugary goodness is one way to make your s'mores unique.
The s'more "cobbler": Weather not cooperating? Having trouble finding a suitable place for a campfire? Fortunately, this alternative version of s'mores can be done with an oven by layering graham crackers, chocolate and marshmallows in a lasagna or pie pan and heating until the marshmallows are toasty and melted.
Contact the author at howllifestyle@wou.edu
Photo by Rebecca Meyers