Facilities spread thin during campus wide repair efforts 
Sydney Carpenter | News Editor
Over the course of the year, Western Facilities Services Department has been challenged with layoffs and unexpected projects due to inclement weather and general infrastructure failures. Currently, facility workers are replacing steam line pipes running underneath the university, cleaning up ice storm damage and repairing DeVolder Science Center after a pipe gasket on top of the building exploded causing an estimated $1 million worth of damage.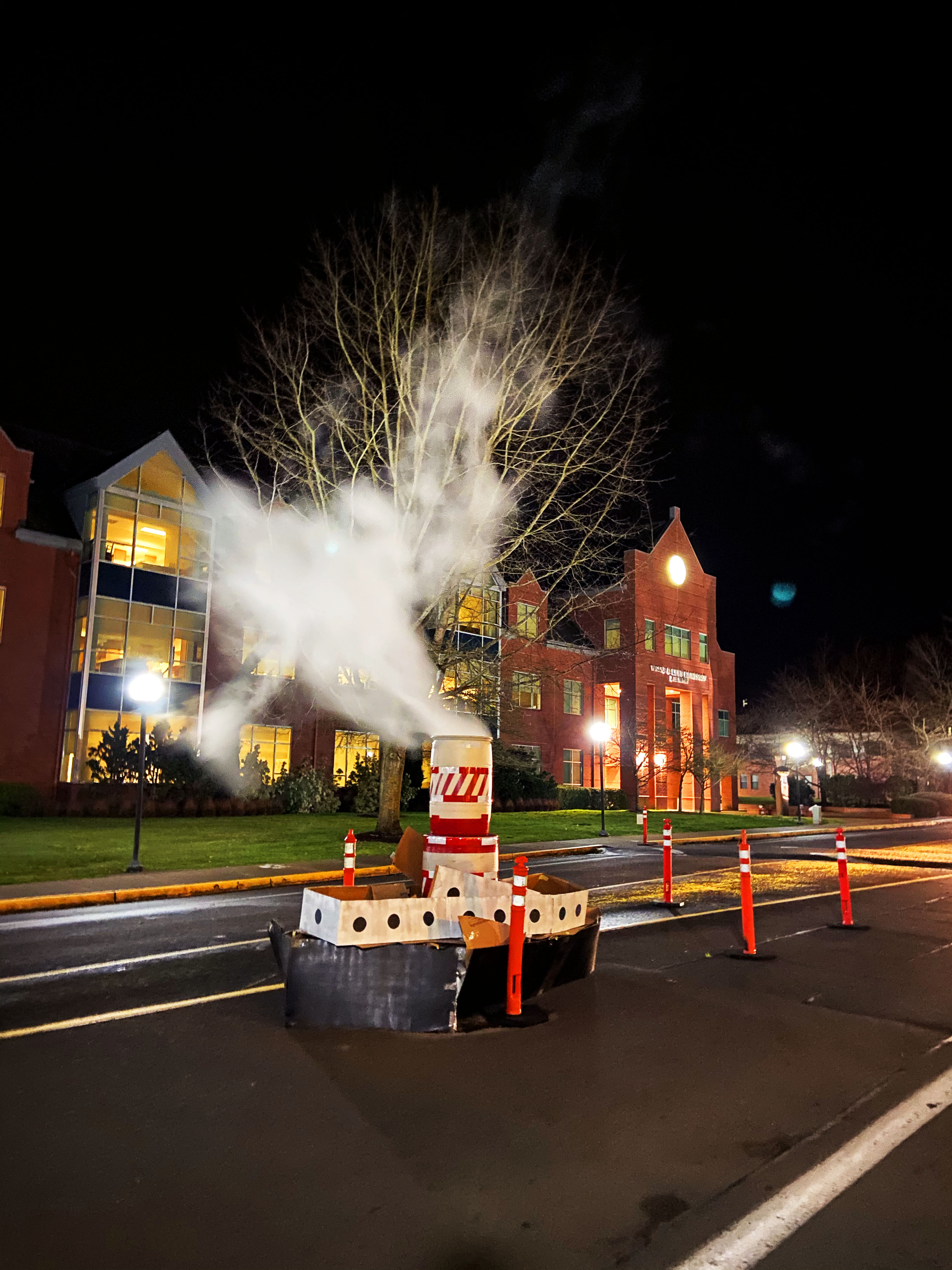 Underneath the university, the steam line pipes run from the boilers and lead out to the rest of campus. On Monmouth Ave. N, facilities are currently in the process of replacing cracked pipes, as evident from the white steam streaming from the man holes. 
"We're estimating right now it's going to be about $450,000," said Director of Facilities Michael Smith. "It's a pipe within a pipe so it's hard to identify where the crack is. We don't know if it's at the joints where it's bolted together or if there's a large crack in both of the pipes."
According to Smith, the double insulated pipes in use regularly need maintenance, citing large universities such as Oregon State University having a designated budget for the specific repair. However, Western's Facilities will be using a portion of the $3.2 million Deferred Maintenance money given to them every biennial by the state of Oregon instead of their insurance because the damage was not caused by outside interference. At this time, facilities is looking for contractors ⏤ a process that takes around two weeks.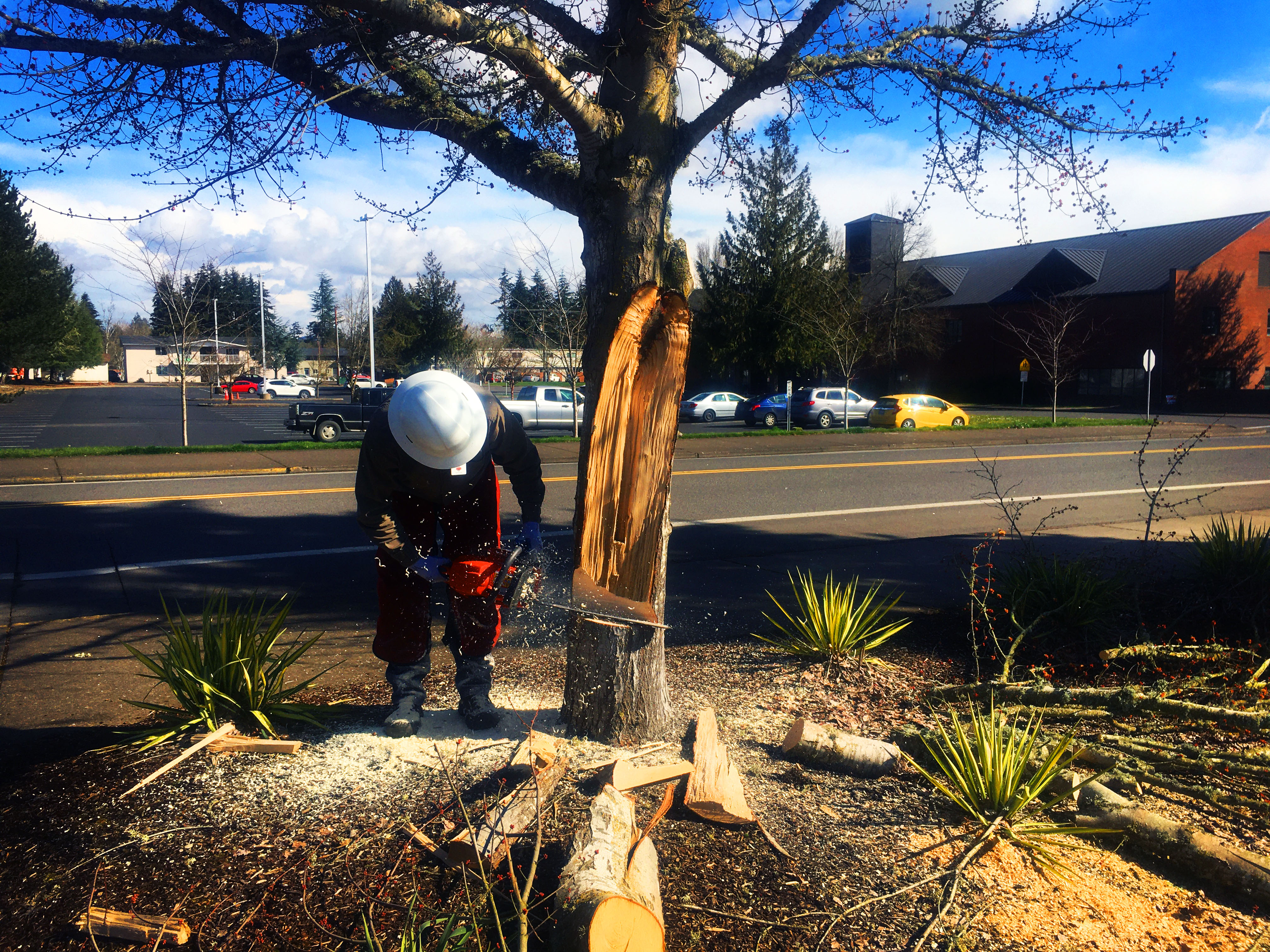 "We'll have (repairs) done hopefully before students return or hopefully by the summer," said Smith.
An ongoing project Smith anticipates taking four to six months is the remaining tree cleanup caused by the ice storm. In total, 75% of Western's trees were damaged by the storm. 
"We're a Tree Campus USA," said Smith, "and getting hit that hard was really rough."
At this time, workers are still cutting down trees and removing fallen branches. Smith says general clean up could take up to two weeks, but over the course of the next few months he anticipates more hidden loose branches will be knocked down by wind. Outside of tree damage, the university saw minimal damage to buildings. 
"Most of the damage that we could see that were exterior were some fences and a retaining wall that got hit … I have to meet with the insurance person about the ice storm stuff (this) week," said Smith. "On top of that we'll be doing the DeVolder stuff. I think the DeVolder stuff will be more expensive than the ice storm stuff."
Two weeks ago, a gasket on the roof of DeVolder malfunctioned causing water from the hot water line to flow out. According to Smith, workers were able to shut the pump off and stop the water from further flooding the building. Most of the damage done was inside various classrooms such as the Cadaver Lab, which suffered ceiling damage.
"We have to find out what equipment got damaged or didn't get damaged," said Smith. "The professors have to take their time and go through it and that could be a quarter of a million dollars … We have a whole group of professors and facilities guys working through it and working with the insurance company." 
While Smith anticipates the insurance will cover a majority of the damage done to DeVolder, he said the university still has a $5,000 deductible for each incident that occurs on campus. However at this time universities are pooling together insurances and Smith hopes that it will cover the deductible.

Contact the author at scarpenter18@mail.wou.edu