A showcase of grad cap designs
Graduating seniors show off their graduation cap designs
Rylie Horrall |  Lifestyle Editor
Graduation and Commencement will be done differently this year due to extenuating circumstances, but that has not stopped many seniors from taking their graduation photos and decorating their caps to celebrate their accomplishments. Here, a few seniors show off their caps and explain what they mean. Congratulations class of 2020.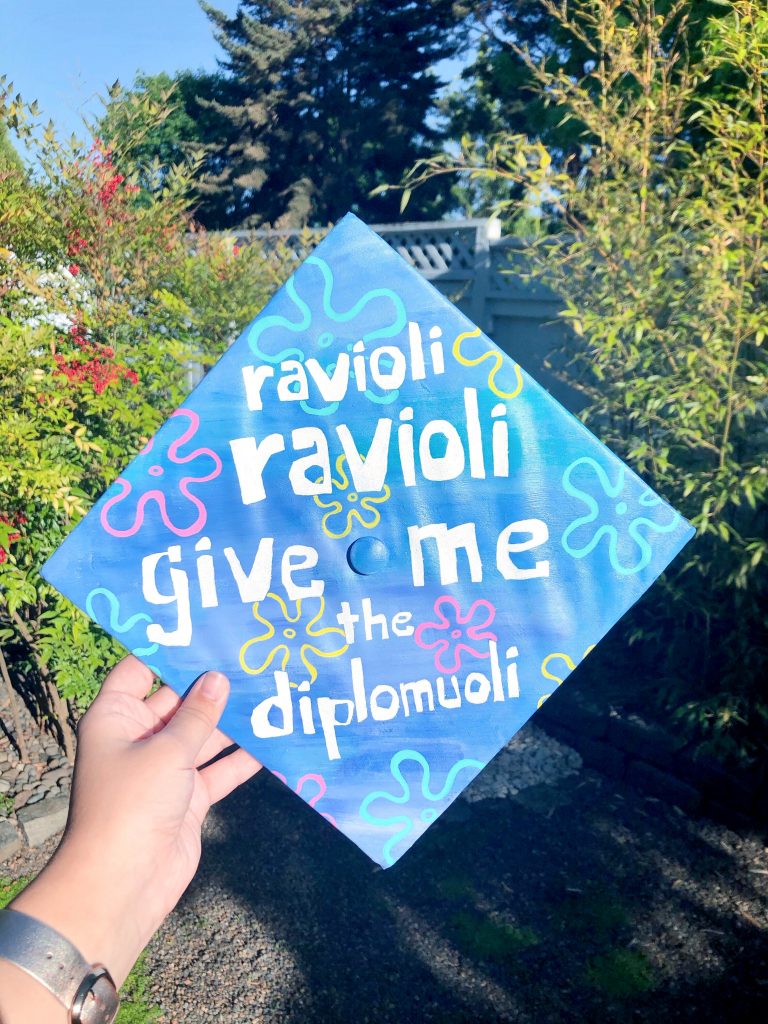 Ellen Moore, B.S. in Education Studies — I knew I wanted to paint something silly on my cap because I thought that would showcase my personality the best, and since I am constantly quoting Spongebob, it felt very fitting to use a Spongebob reference for my design!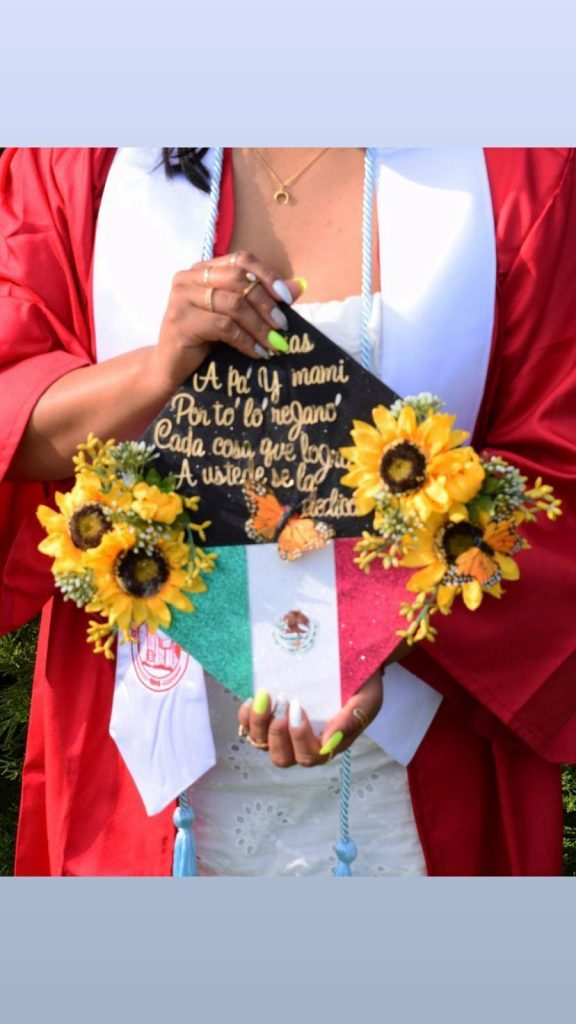 Melissa Chacon-Lopez, B.A. in Psychology — I wanted to show my hard work and dedication through this cap. I put the Mexican flag because that is something that has defined who I am — a strong and independent Latinx woman who is dedicated in accomplishing her goals. The sunflowers define who I am. I'm a bubbly person who is always smiling and standing tall. It is also my favorite flower. The two butterflies represent my parents' migration from Mexico to the U.S. I also wanted to add a caption that tied the whole cap together as well as closing a chapter to my life. I decided to add a caption from a reggaetón artist (Bad Bunny) who said it best "Gracias a to' el que creyó en mí, desde el primer día / Gracias a pa y a mami por to' lo' regaño' / Gracias a ustede' soy el mismo to' los año' / Cada cosa que logro a ustedes se la dedico" This translates to "Thank you to everyone who believed in me since day one. Thank you dad and mom for scolding me. Thanks to you I am the same person throughout the years. Everything I accomplish I dedicate to you all." Those few words he stated in his most recent song helped me sum up my four years of college. Si se puedo mami u papi !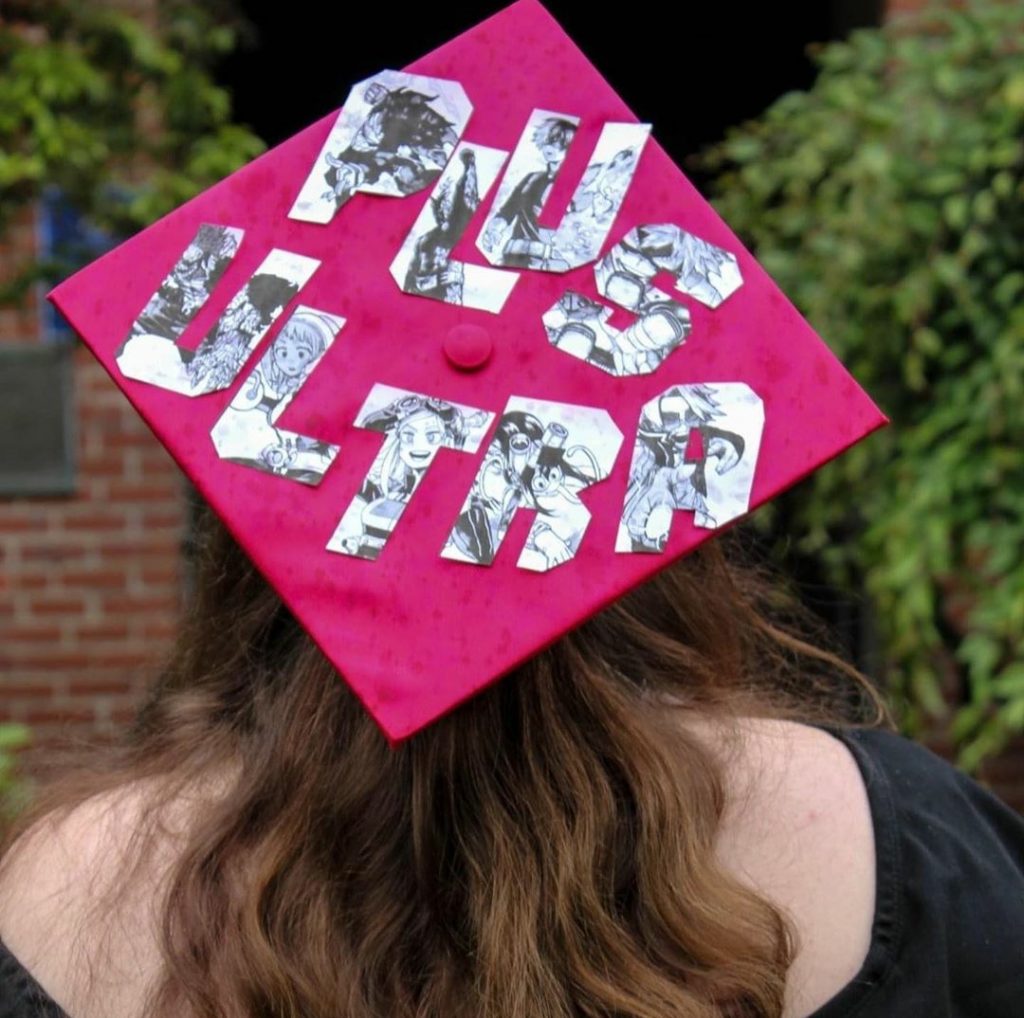 Magen Boegli, B.S. in Psychology and Public Policy & Administration — My cap design is inspired by one of my favorite shows of which has carried me through college called "My Hero Academia." The anime has a saying to 'go beyond, plus ultra' and I thought that sentiment is a good thing to continually aspire to, to do better and transform yourself into the best version you can be.

Contact the author at rhorrall17@wou.edu
Photo courtesy of Ellen Moore
Photo courtesy of Melissa Chacon-Lopez
Photo courtesy of Magen Boegli