Faculty/Staff Information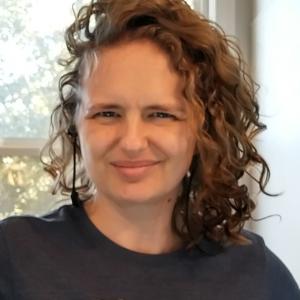 Beverly West
(she / her / hers)
Director of Academic Services, VP Academic Affairs/Provost
503-838-8796 | westb@wou.edu
AD 202

Why I chose WOU
The students! At previous jobs, the interns from WOU were always the most engaged and compassionate.
At WOU since
11/21/2016
Hobbies
Woodworking, sewing, and just generally creating things.
Fun fact
I started flying with my dad when I was 6, and when I was 9 I learned to set dial-in beacons and then do the navigation calculations. GPS has since made those skills obsolete, but I still love looking at maps.
Areas of responsibility
Academic Affairs Operations
Budget development, monitoring, and approval of fund transfers
Personnel management
Supervise administration of provost office
Manage faculty development funds
Manage course evaluations
State Authorization of Distance Education
Strategic Projects for Academic Affairs
Willamette Promise - process and infrastructure
Promotion & tenure - process and infrastructure
Fall Kickoff
Policy development
Tk20 administration
Current Service
Academic Affairs Council
Dean's Council
COVID Safety Team
CVRT (Coronavirus Response Team)
Faculty Development (ex officio)
Academic Sustainability Committee (ex officio)
Education
BA, Holy Names University, Oakland, CA
JD, UC Hastings, San Francisco, CA
---
Did this faculty or staff member support your efforts to succeed? Give them a Student success shout-out.