Faculty/Staff Information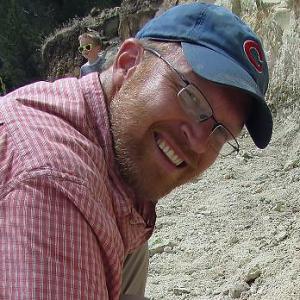 Marcus Wenzel
NTT Instructor, Education & Leadership
503-838-9125 | wenzelm@wou.edu
RWEC 258

At WOU since
09/26/2011
Office Hours
Mon
Tues
Weds
Thurs
Fri
9-12
9-12
by appointment
Course schedule
Summer 2021
| CRN | Course | Title | Times | Location |
| --- | --- | --- | --- | --- |
| 1178 | ED607 | SEM: TECH INTGN MAT | - | ONLINE CRS |
| 1003 | CSE627 | WEB 2.0 TOOLS TEACHNG & LRNING | - | ONLINE CRS |
| 1177 | ED607 | SEM: TECH INTGN MAT | - | ONLINE CRS |
| 1184 | ED607 | SEM: TECH INTGN MAT | - | ONLINE CRS |
Education
Ed.D. Curriculum and Instruction. Portland State University, Portland, OR.
MS in Curriculum and Instruction. University of Indiana, Bloomington, IN.
BA in Elementary Education. Western Illinois University, Macomb, IL.
Military Police School, U.S. Army Fort McClellan, AL
Professional experience
My professional interests include teacher training and development, particularly in the fields of teacher competencies and pedagogy for the 21st century. Given the rapidly developing nature of public education mandates and increased understanding of how learning occurs, I am curious about the habits and dispositions of successful teachers in an effort to inform teacher education practices.
Graduate courses taught
ED 609 Practicum
ED 611 Theories of Teaching and Learning
ED 643 Secondary Learning and Development
Undergraduate courses taught
ED 100 Introduction to Education
ED 270 Technology in Education
ED 333 Applied Adolescent Learning and Development
---
Did this faculty or staff member support your efforts to succeed? Give them a Student success shout-out.