Faculty/Staff Information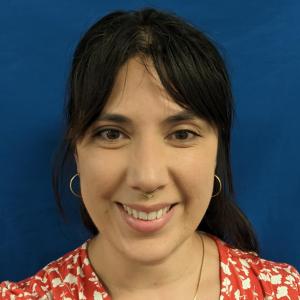 Stacey Vieyra-Braendle
(she/her/hers)
Occupational Therapy Academic Fieldwork Coordinator ,
Why I chose WOU
I chose WOU so that I could be part of a community that shares my values and hopes for the OT profession and OT education, and that is driven to support my communities at large (Salem and the Latinx communities).
At WOU since
06/29/2023
Hobbies
I enjoy biking, knitting, gardening, reading, traveling, spending time with friends/family, drinking coffee, and anything to do with music.
Fun fact
My husband and I were the first fridge hosts for Free Fridge Salem!
Hometown
Overland Park, KS
Vitae
Areas of responsibility
I am the founding Academic Fieldwork Coordinator for the Occupational Therapy program at WOU. In this role, my main responsibility is to design, implement, and coordinate the fieldwork experiences for OTD students, clinical educators, and community partners. WOUhoo!
Education
Doctor of Occupational Therapy, Pacific University (2020)
Bachelor of Music in Music Therapy, Arizona State University (2009)
Professional memberships
Coalition of Occupational Therapy Advocates for Diversity
Occupational Therapy Association of Oregon
World Federation of Occupational Therapy
American Occupational Therapy Association
---
Did this faculty or staff member support your efforts to succeed? Give them a Student success shout-out.