Faculty/Staff Information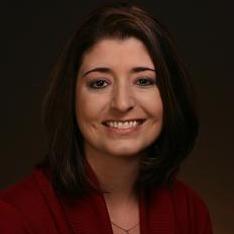 Taryn VanderPyl
Assistant Professor, Criminal Justice Sciences
503-838-8356 | vanderpylt@wou.edu
MA 215

At WOU since
06/24/2019
Course schedule
Spring 2023
| CRN | Course | Title | Times | Location |
| --- | --- | --- | --- | --- |
| 30945 | JS629 | SOCIAL MOVMNT AND COMM ORGNZTN | - | ONLINE CRS |
| 30262 | CJ453 | CORRECTIONS | TR 1000-1150 | WEL 132 |
| 31289 | CJ406 | Law Enforcement Training Refle | - | ONLINE CRS |
| 30573 | CJ267 | SOCIAL RESEARCH WRITING | - | ONLINE CRS |
Vitae
Areas of responsibility
I am an Assistant Professor of Criminal Justice Sciences here at Western Oregon University, Research Director of the Western Restorative Justice and Reentry Center (WRJRC), and Editor-in-chief of the Journal of Restoration, Rehabilitation, and Reentry (R3). My research focuses on interventions within and legislation concerning juvenile and adult corrections that affect reentry and recidivism, as well as addressing social hostility toward those with justice system involvement. My earlier experiences as a high school special education teacher and consultant, as well as a foster parent, have contributed to research and activism regarding disproportionate representations of vulnerable and marginalized populations in the criminal and juvenile justice systems. My work on affecting the outcomes of youth and adults in these systems has led to participation in numerous academic, behavioral, and reintegration programs in both juvenile and adult correctional facilities with a priority on emphasizing the voices of those seldom heard. I have presented on behalf of my research participants and fellow change agents at multiple national and regional criminal justice conferences and published in peer-reviewed journals across various related fields of study.
Please check out my personal website here for more info.
---
Did this faculty or staff member support your efforts to succeed? Give them a Student success shout-out.